Contact Us
My Place Hotel-Davenport/Quad Cities, IA
4653 Progress Drive
Davenport, IA 52807
To view or modify an existing reservation within the cancellation time frame, please modify here.
Davenport/Quad Cities, IA
Make My Place Your Place®
The best choice for convenience, comfort and value, My Place Hotels are ideal for both short-term and long-term travelers! Whether you're traveling for business or pleasure, our Davenport, IA hotel offers an array of modern amenities to ensure your comfort.
All rooms feature pillow top mattresses, microfiber bedding, and a variety of soft and firm pillows. For added convenience, every room provides a My Kitchen, which includes a full-sized refrigerator, a two burner cooktop, coffee maker and a microwave. Also available for our guests are onsite laundry facilities, making it easy to make My Place your home away from home! Remember to grab a snack from the My Store, stocked with a variety of food and beverage options and other items to enhance your stay.
Ask about our Breakfast in Bed options!
Book online, or by calling (563) 424-1427.
Rooms & Amenities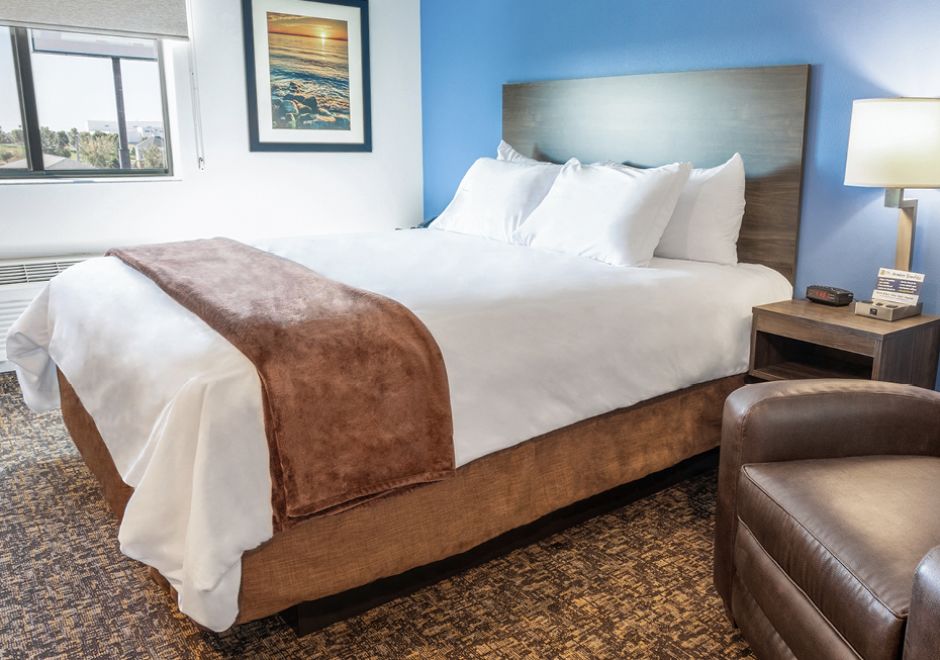 1 Queen Bed With Recliner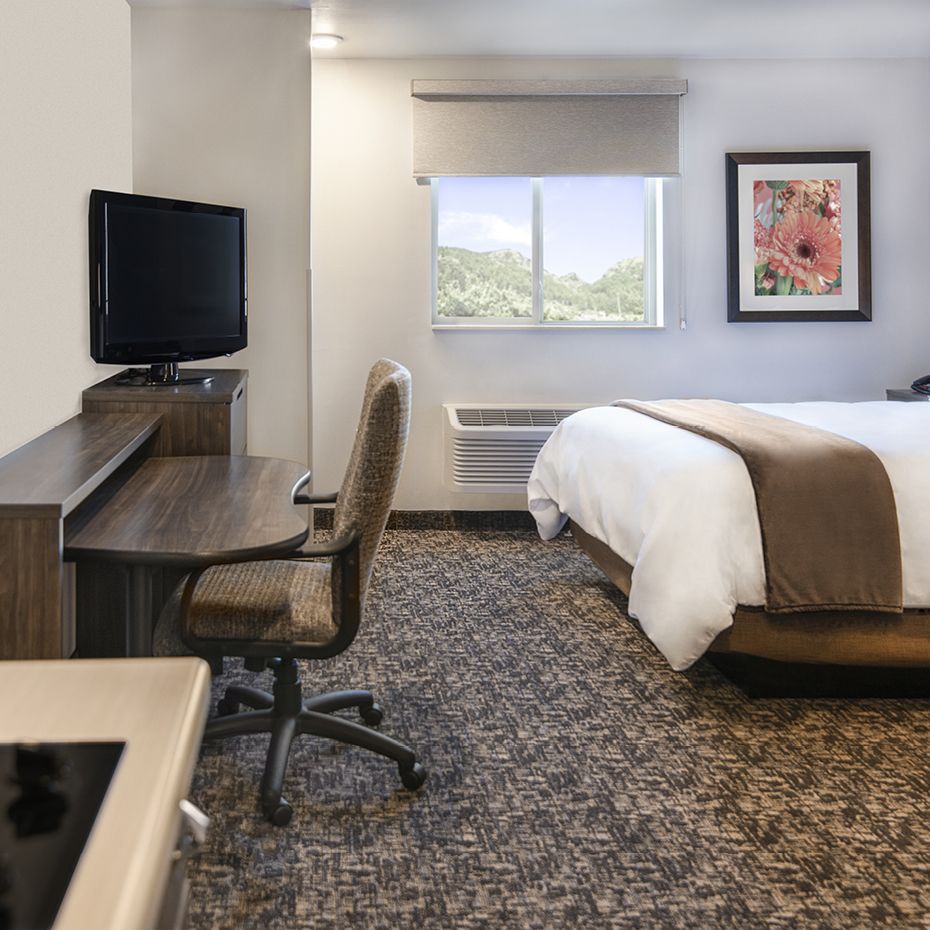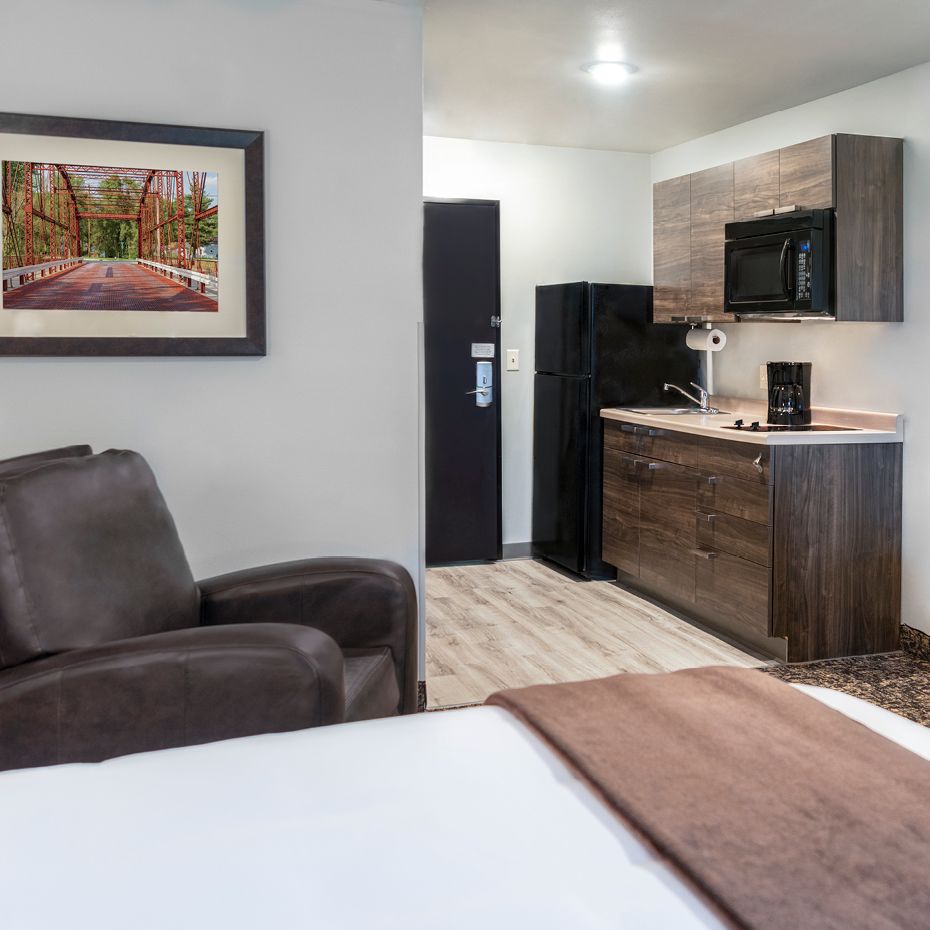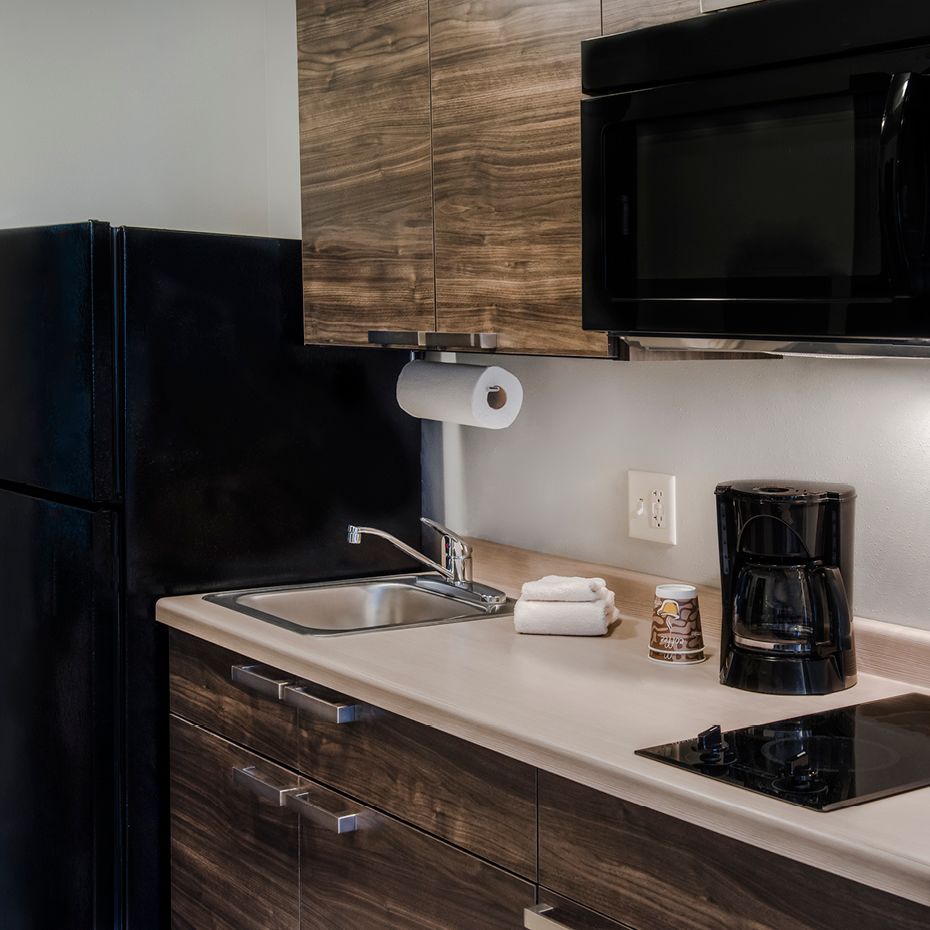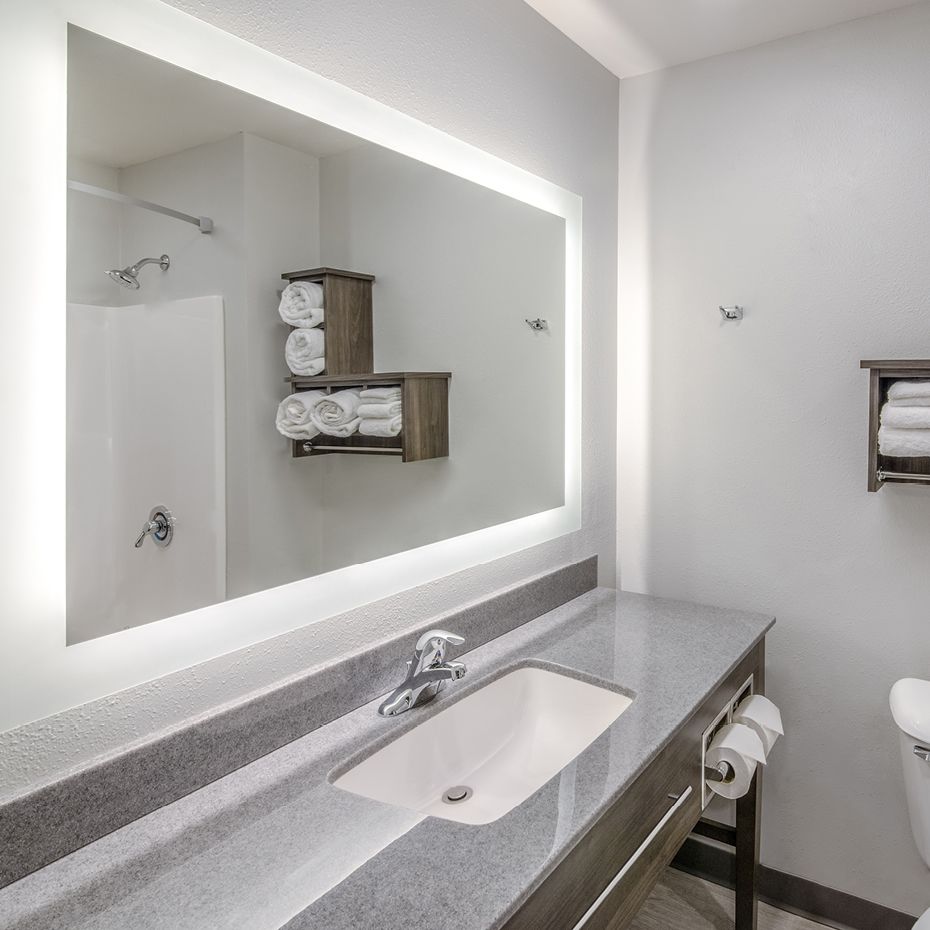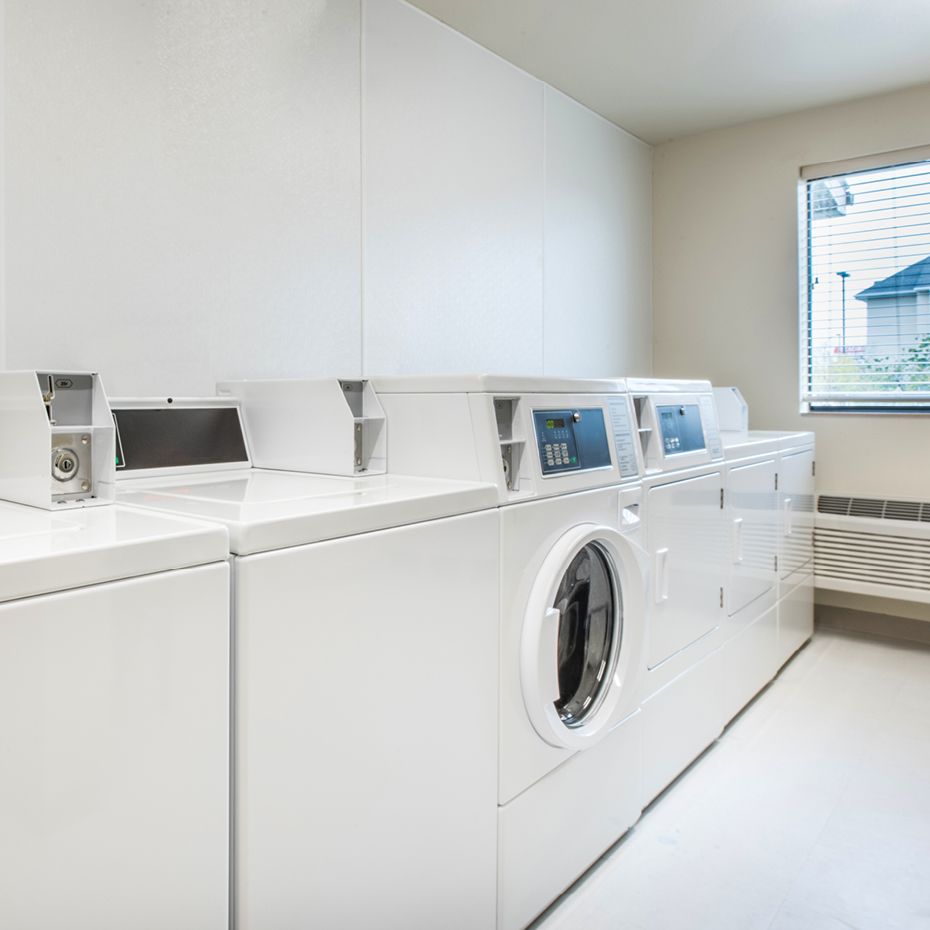 Place Name
Address
Phone
Distance
Show on Map

Osaka Steak House

4901 Utica Ridge Road
563-355-1115
0.27
TEMP FIX TEMP FIX

Hibachi, Japanese Steakhouse

Los Agaves Mexican Grill

4882 Utica Ridge Road
563-359-3660
0.33
TEMP FIX TEMP FIX

Fresh Authentic Mexican Cuisine

Cafe Indigo

4925 Utica Ridge Road
563-359-5211
0.39
TEMP FIX TEMP FIX

House made soups and salads, pita's, burgers and sandwhiches

Buffalo Wild Wings

4860 Utica Ridge Road
563-359-0800
0.29
TEMP FIX TEMP FIX

Handcrafted burgers, wings and more.

Barrell House

5142 Utica Ridge Road
563-888-1975
0.48
TEMP FIX TEMP FIX

Casual Italian, House-made pasta, seafood and steak.

Biaggi's Ristorante Italiano

5195 Utica Ridge Road
563-344-2103
0.57
TEMP FIX TEMP FIX

Casual Italian, house-made pasta, seafood and steaks.

Red Robin Gourmet Burgers

3903 East 53rd Street Davenport, IA
563-344-8655
0.74
TEMP FIX TEMP FIX

Full bar, family chain known for their hand crafted burgers.

Hu Hot Mongolian Grill

3006 E 53rd Street
563-359-0011
1.44
TEMP FIX TEMP FIX

Create your own all-you-can-eat stir fry.

China Cafe

3018 E 53rd Street
563-441-9989
1.38
TEMP FIX TEMP FIX

Fresh ingredients, cornerstone of Davenport recognized for outstanding cuisine with fast delivery.

Golden Corral

5202 Elmore Ave
563-355-5611
1.55
TEMP FIX TEMP FIX

Endless options for an endless appetite. American cuisine.
Place Name
Address
Phone
Distance
Show on Map

Rave Cinemas Davenport 53

3601 E 53rd Street Davenport, IA
563-441-0242
0.73
TEMP FIX TEMP FIX

Theater

Family Art and Science Museum

2900 Learning Campus Drive
563-344-4106
2.1
TEMP FIX TEMP FIX

Museum

Rhythm City Casino Resort

7077 Elmore Ave
563-328-8000
2.67
TEMP FIX TEMP FIX

Enjoy a non-stop gaming experience at Rhythm City Casino Resort™ in Davenport, Iowa when you check out our fresh dining, live local entertainment, and unmatched personal service.

Splash Landing Aquatic

2220 23rd Street Bettendorf, IA
563-344-4124
2.38
TEMP FIX TEMP FIX

Aquatic Center

Vander Veer Botanical Park

215 W Central Park Ave
563-326-7812
4.82
TEMP FIX TEMP FIX

The Vander Veer Botanical Park is a 33-acre botanical garden in the Vander Veer Park Historic District of Davenport, Iowa.

John Deere Pavillion

1400 River Dr.
309-765-1000
5.75
TEMP FIX TEMP FIX

The John Deere Pavilion landmark is part of the John Deere Commons in downtown Moline, Illinois.

Figge Art Museum

225 W 2nd Street Davenport, IA
563-326-7804
5.94
TEMP FIX TEMP FIX

The Figge Art Museum is an art museum in Davenport, Iowa.

Riverboat Twilight

197 Front Street Le Claire, IA
800-331-1467
10.68
TEMP FIX TEMP FIX

Elegant, triple-decked riverboat for day, overnight & sightseeing cruises with dining.

Chocolate Manor

421 W River Drive
563-355-6600
6.05
TEMP FIX TEMP FIX

https://www.tripadvisor.com/Attraction_Review-g37816-d4723848-Reviews-Chocolate_Manor-Davenport_Iowa.html