Contact Us
My Place Hotel-Green Bay, WI
2220 Holmgren Way
Green Bay, WI 54304
To view or modify an existing reservation within the cancellation time frame, please modify here.
Green Bay, WI
Make My Place Your Place®
My Place Hotel-Green Bay, WI is the ideal hotel for short or extended stays! Great location within one mile of Lambeau Field, Green Bay Packers Hall of Fame & Museum, Bill Diamond Soccer Field, and the National Railroad Museum. Also, furry friends are welcome at this Pet-Friendly hotel!
Enjoy Free Fresh Coffee, Wi-Fi, and Parking

Experience extended stay comforts: in-room kitchen, climate control, pillowtop mattress, and blackout curtains

Convenient Breakfast in Bed, On-site Laundry, and My Store
Whether you're traveling for business or pleasure, reserve your hotel room in Green Bay today!
Rooms & Amenities
1 Queen Bed with Recliner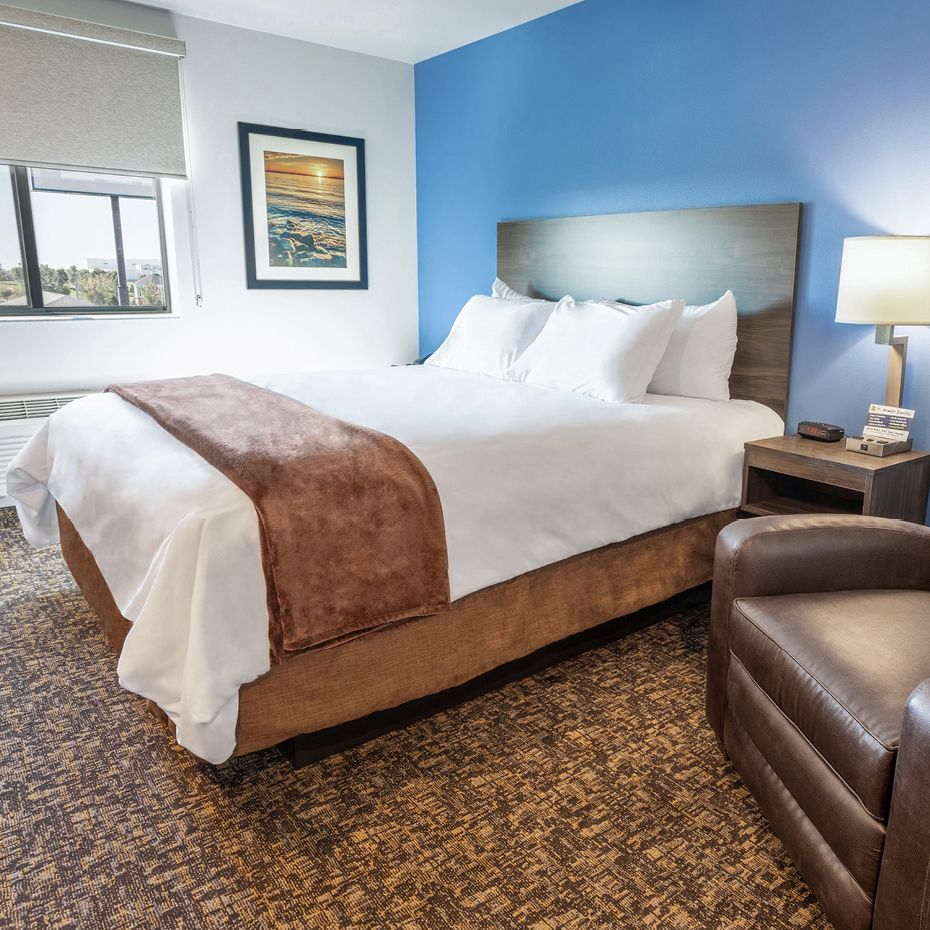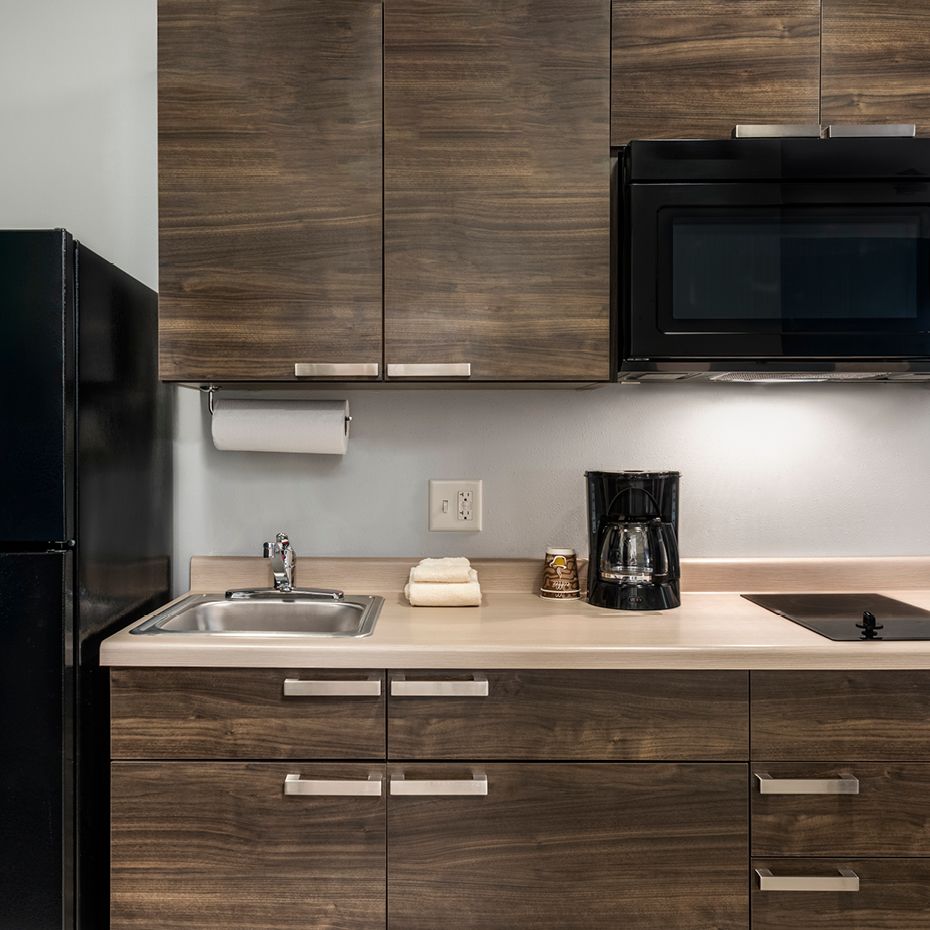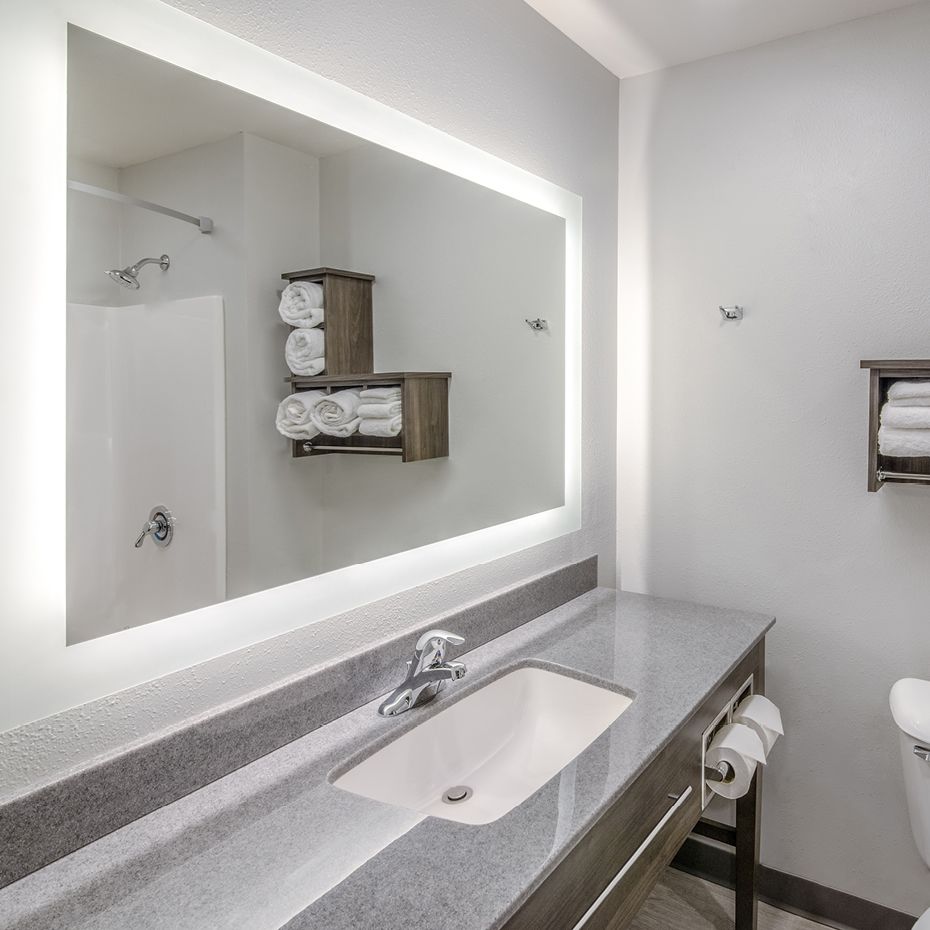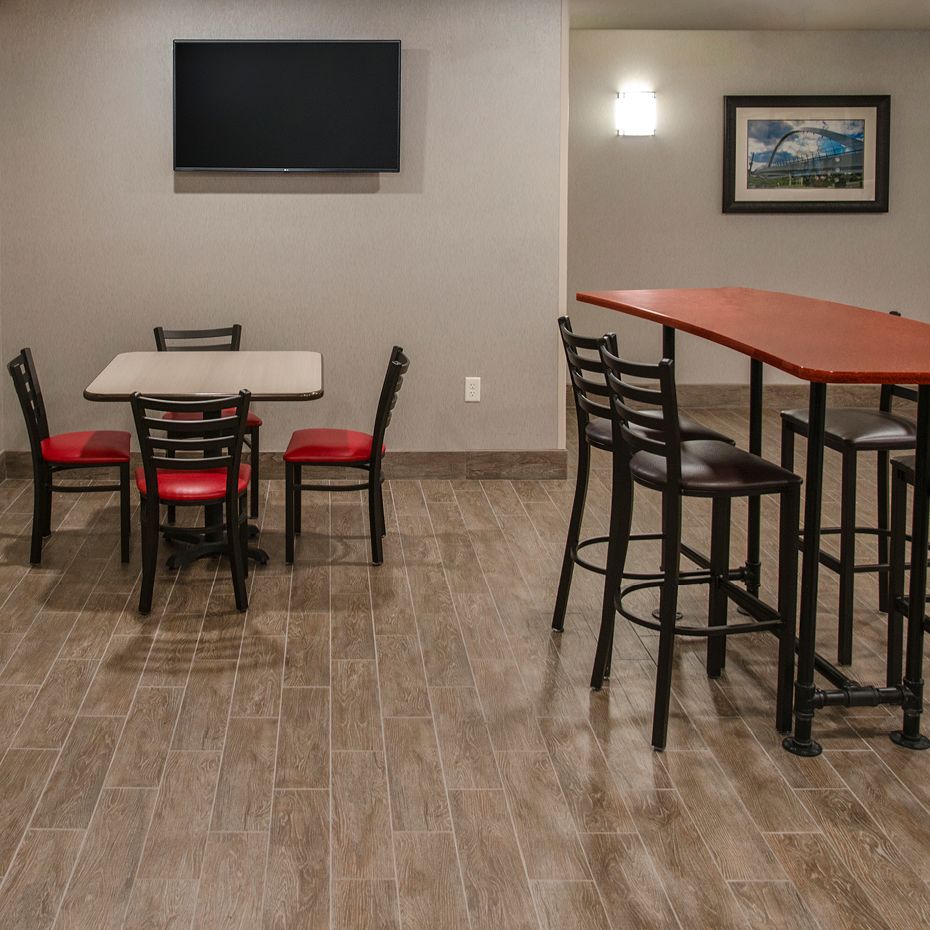 | Place Name | Address | Phone | Distance | Show on Map |
| --- | --- | --- | --- | --- |
| The Bar | 2001 Holmgren Way | 920-499-9989 | 0.56 | |
| Black & Tan Grille | 130 E Walnut St. Green Bay, WI | 920-430-7700 | 3.41 | |
| Nakashima of Japan | 2200 Holmgren Way | 920-494-4103 | 0.12 | |
| Stadium View Bar & Grill | 1963 Holmgren Way | 920-498-1989 | 0.71 | |
| Anduzzi's Sports Club | 1992 Holmgren Way | 920-965-1111 | 0.54 | |
| Golden Corral Buffet | 2590 Holmgren Way Suite 1 | 920-884-9480 | 0.92 | |
| Tavern in the Sky | 1950 S Ridge Rd | 920-327-4600 | 1.25 | |
| Joe's Texas BBQ | 2052 Holmgren Way | 920-430-1404 | 0.39 | |
| Old Chicago | 2495 Oneida St. | 920-884-1112 | 0.86 | |
| India Bhavan | 2011 Holmgren Way | 920-499-1414 | 0.5 | |
Frequently Asked Questions