Contact Us
My Place Hotel-Salt Lake City/West Valley City, UT
3074 South Decker Lake Drive
Salt Lake City, UT 84119
To view or modify an existing reservation within the cancellation time frame, please modify here.
Salt Lake City/West Valley City, UT
Make My Place Your Place®
My Place Hotel-Salt Lake City/West Valley City, UT is perfect for both short-term and long-term travelers! Whether you're traveling for business or pleasure, our Salt Lake City I-215/West Valley City, UT extended-stay hotel offers an array of modern amenities to ensure your comfort.
All rooms feature pillow top mattresses, microfiber bedding, and a variety of soft and firm pillows. For added convenience, every room provides a My Kitchen, which includes a full-sized refrigerator, a two burner cooktop, coffee maker and a microwave. Also available for our guests are onsite laundry facilities, making it easy to make My Place Hotel in West Valley City, UT your home away from home! Remember to grab a snack from the My Store, stocked with a variety of food and beverage options and other items to enhance your stay.
Ask about our Breakfast in Bed options!
Book now online, or by calling (801) 869-8484.
Rooms & Amenities
1 Queen Bed With Recliner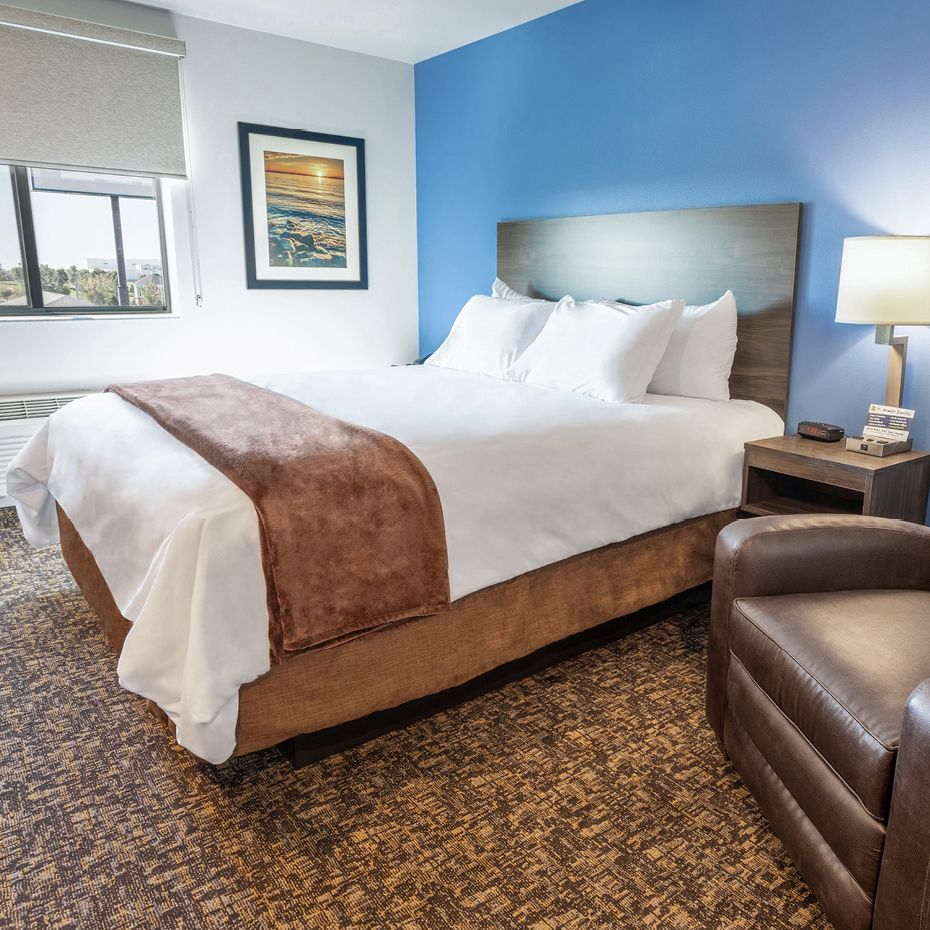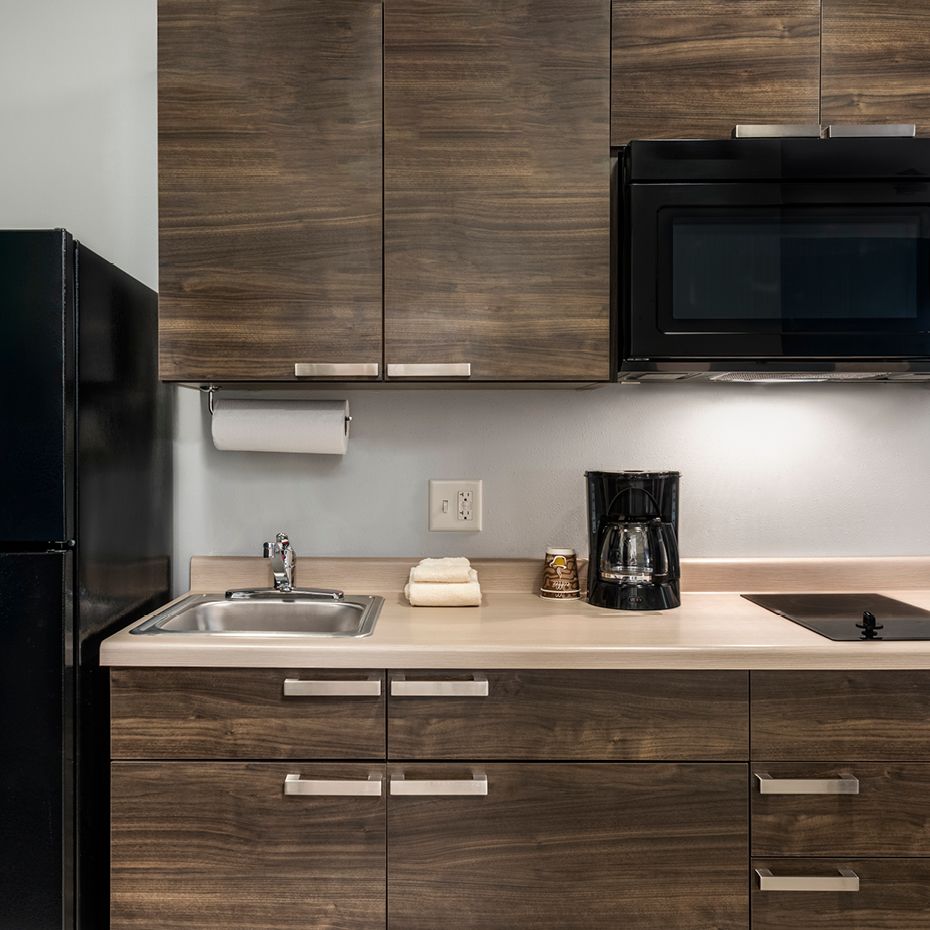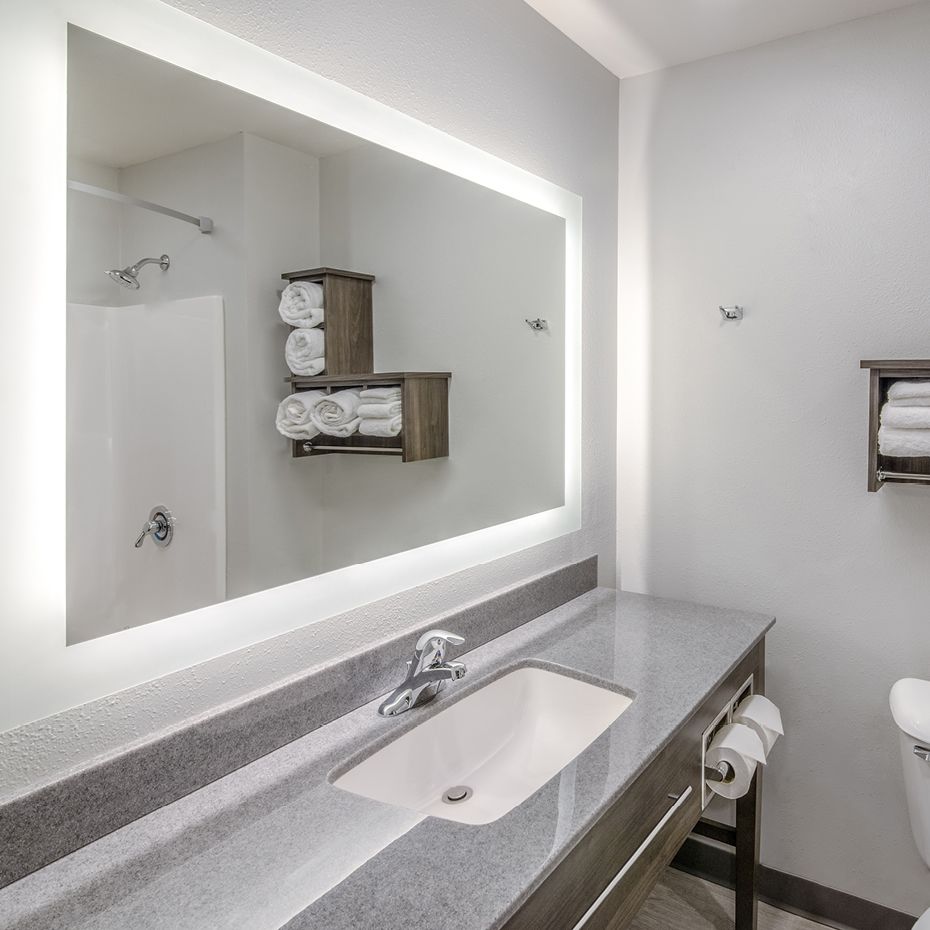 Place Name
Address
Phone
Distance
Show on Map

Hale Centre Theatre

3333 South Decker Lake Drive, West Valley City
(801) 984-9000
0.52

Family theater offering a variety of Broadway & Off-Broadway favorites along with theater education.

Maverik Center

3200 South Decker Lake Drive, West Valley City, UT
(801) 988-8800
0.32

The Maverik Center, originally known as the E Center, is a 12,000 seat multi-purpose arena located in West Valley City, Utah, United States.

Megaplex Theatres

3620 S 2400 W, Valley Fair Mall, West Valley City, UT
(801) 321-5900
3.52

Theater chain offering all-digital screenings of new movies with reserved seating; some have IMAX.

Wiseguys

2194 West 3500 South, West Valley City, UT
(801) 463-2909
0.64

Attraction

Hollywood Connection Family Fun Center

3217 S Decker Lake Dr, West Valley City, UT
(801) 973-4386
0.31

Attraction

Scales and Tails

3584 S. 1950 W., #13, West Valley City, UT
(801) 577-7182
0.98

Attraction

Rocky Mountain Raceways

6555 West 2100 South, West Valley City, UT
(801) 252-9557
6.28

Short-track motor-sports venue hosting an array of races on oval & motocross tracks & a drag strip

Utah Cultural Celebration Center

1355 West 3100 South, West Valley City, UT
1.07

The Utah Cultural Celebration Center is a multi-use facility available for rent as well as a place that offers world class programs, concerts, events, and gallery exhibitions for Salt Lake County and the surrounding areas.

Fairbourne Station

3590 South 2810 West, West Valley City, UT
(801) 965-7272
1.24

Introducing Fairbourne Station, a mixed-use development combining retail space, office space, residential living space and even an upscale hotel, encompassing 40 acres right in the heart of Utah's second largest city

Lonestar Saloon

3153 West 2100 South, West Valley City, UT
(801) 972-0506
2.36

Dining

The Westerner

3360 Redwood Road Salt Lake City, UT
801-972-5447
0.91

Longtime country dance hall with a full bar & bar eats, plus a mechanical bull, pool & karaoke.

Valley Fair Mall

3601 S. 2700 W
801-969-6211
1.28

Shopping Destination
Place Name
Address
Phone
Distance
Show on Map

Red Maple Chinese Cuisine

3361 S Redwood Rd, West Valley City, UT
(801) 747-2888
0.94

Chinese eatery for familiar dishes, plus dim sum, in a traditional red-&-gold banquet-hall setting

Cracker Barrel

2283 City Center Ct, West Valley City, UT
(801) 977-8221
0.53

Homey chain restaurant serving American comfort food, with an on-site general store.

Black Bear Diner

2569 S. 5600 West, West Valley City, UT
(385) 831-1739
4.56

Black Bear Diner is a restaurant chain in the western United States which serves homestyle and "old-fashioned" comfort foods.

El Paisa Grill

2126 S 3200 W, West Valley City, UT
(801) 973-6660
2.36

Festive Mexican restaurant with live music, margaritas & a weekday all-you-can-eat taco bar.

Olive Garden

3515 S Constitution Blvd, West Valley City, UT
(801) 955-1034
1.07

Lively, family-friendly chain featuring Italian standards such as pastas & salads, with a full bar.

Thai This

2836 South 5600 West, West Valley City, UT
(801) 971-0473
4.42

Dining

Bucket O'Crawfish

1980 West 3500 South, West Valley City, UT
(801) 419-0900
0.77

Fresh seafood with Louisiana-inspired sauces & a West Coast Asian twist in a rustic ambiance.

Ogie's Cafe

3515 S Redwood Rd, West Valley City, UT
(801) 973-6455
1.09

Easygoing cafe offering American breakfast & lunch items such as eggs, hash browns & sandwiches.

Grinders 13 Incorporated

2125 S 3200 W, West Valley City, UT
(801) 973-6489
2.34

Dining
Frequently Asked Questions