Franchising Done Right
Now offering multiple branding opportunities with infinite possibilities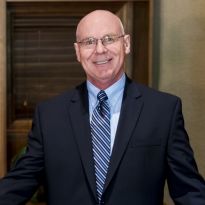 Terry Kline
Executive Vice President of Franchise Development
(605) 229-8684
My Place Hotels of America LLC
PO Box 4850
Aberdeen, SD 57402
Eric Myers
VP of Franchise Sales and Development
(605) 725-5973
My Place Hotels of America LLC
PO Box 4850
Aberdeen, SD 57402
Selecting a brand affiliation and choosing the best hotel franchise is a very important decision which requires substantial research and consideration of many factors.
Having been both a franchisee and a franchisor with involvement in every aspect of the hotel business for over 40 years, the visionary team at My Place Hotels of America maintains an acute awareness of the franchisees' bottom line as it relates to guest satisfaction. We recognize that regardless of the validity of our concept, we are only as successful as our franchisees. As you join our system, your success becomes the objective of our aggressive growth plan.
My Place Hotels of America franchise opportunities are characterized by two distinct brands: My Place Hotels and Trend Hotels & Suites.
My Place Hotels
Launched in 2014, My Place Hotels is America's foremost extended stay hotel chain. The brand was founded on the principles of delivering superior quality and the highest customer service for our guests, while at the same time, providing our franchisees with a uniquely effective business model. The all new construction midscale hotel chain is currently operating in 55+ communities across 27 states.
Ready to Make My Place yours? Click here to request franchising information for My Place Hotels!
Trend Hotels & Suites
Inspired by the real needs of today's hoteliers, Trend Hotels & Suites is our newest offering for hoteliers and guests. As an emerging collection of unique hotel assets assembled into a franchise system, Trend was created for the purpose of providing collective intelligence, strengthened support, and value to its franchise family.
"When we established My Place Hotels of America as a franchise company, our principles were grounded in over 30 years of experience throughout each facet of the hospitality business. Combined with the growing level of dissatisfaction in the increasingly distant nature of franchise relationships, we insisted that franchisees deserve better, and set out to be better franchisors. At a time when hotel owners are losing equity, our commitment to driving revenue to our franchisees had never been more fervent, and we have the capacity to help many more." - Ryan Rivett, Co-Founder, President & CEO, My Place Hotels of America
Key Elements to Trend's Franchise offer include:
Welcomes young, Upper Midscale and Upscale Select-Service and Extended Stay Hotels

Franchises executed prior to 9/1/2020 will incorporate a provision for royalties to be 0% for 30 days, 2.5% for days 31-90, 4% for days 91-180 and 5% for day 181 and thereafter for the remaining of the term.

Immediate deployment of resources and departments from My Place Hotels of America upon signing.

My Place Hotels of America will tailor the Trend training experience for teams in transition to the brand while supporting further staff development through ongoing education initiatives.
Want to follow the Trend? Click here to request franchising information for Trend Hotels & Suites.
Find More Information on Franchising Opportunities in the Documents Provided Below!
Learn About My Place Franchising
​
Introducing the Generation 2 Guestroom!
This is not an offer. An offer can only be made through the Franchise Disclosure Document. We are not offering franchises to residents of states where we are not registered.