Hotel Franchising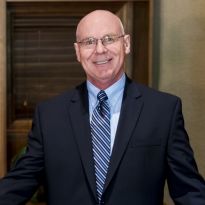 Terry Kline
Executive Vice President of Franchise Development
(605) 229-8684
My Place Hotels of America LLC
PO Box 4850
Aberdeen, SD 57402
Eric Myers
VP of Franchise Sales and Development
(605) 725-5973
My Place Hotels of America LLC
PO Box 4850
Aberdeen, SD 57402
Selecting a brand affiliation and choosing the best hotel franchise is a very important decision which requires substantial research and the consideration of many factors.
Having been both a franchisee and a franchisor with involvement in every aspect of the hotel business for over 40 years, the visionary team at My Place maintains an acute awareness of the importance of the franchisees' bottom line as it relates to guest satisfaction. We recognize that regardless of the validity of our concept, we are only as successful as our franchisees. As you join our system, your success becomes the objective of our aggressive growth plan for My Place.
My Place Hotels is America's newest and best hotel brand. We are founded on the principles of delivering superior quality and the highest customer service for our guests, while at the same time, providing our franchisees with an effective business model.
"My Place fits a niche that is truly under-served today. We've eliminated the inefficient, underutilized amenities and focused on what is really important: a well-equipped room and a good night's rest." - Ryan J. Rivett Co-Founder, President & CEO
Introducing the Generation 2 Guestroom!
Get the My Place Hotels Franchise Brochure Below!
This is not an offer. An offer can only be made through the Franchise Disclosure Document. We are not offering franchises to residents of states where we are not registered.