Contact Us
My Place Hotel-Pittsburgh North/Monaca, PA
138 Stone Quarry Road
Monaca, PA 15061
To view or modify an existing reservation within the cancellation time frame, please modify here.
Pittsburgh North/Monaca, PA
Make My Place Your Place®
My Place Hotel-Pittsburg North/Monaca, PA is perfect for both short-term and long-term travelers! Whether you're traveling for business or pleasure, our Pittsburgh North/Monaca, PA extended-stay hotel offers an array of modern amenities to ensure your comfort.
All rooms feature pillow top mattresses, microfiber bedding, and a variety of soft and firm pillows. For added convenience, every room provides a My Kitchen, which includes a full-sized refrigerator, a two burner cooktop, coffee maker and a microwave. Also available for our guests are onsite laundry facilities, making it easy to make My Place Hotel in Monaca, PA your home away from home! Remember to grab a snack from the My Store, stocked with a variety of food and beverage options and other items to enhance your stay.
Ask about our Breakfast in Bed options!
Book online, or by calling (724) 773-0500.
Rooms & Amenities
1 Queen Bed With Recliner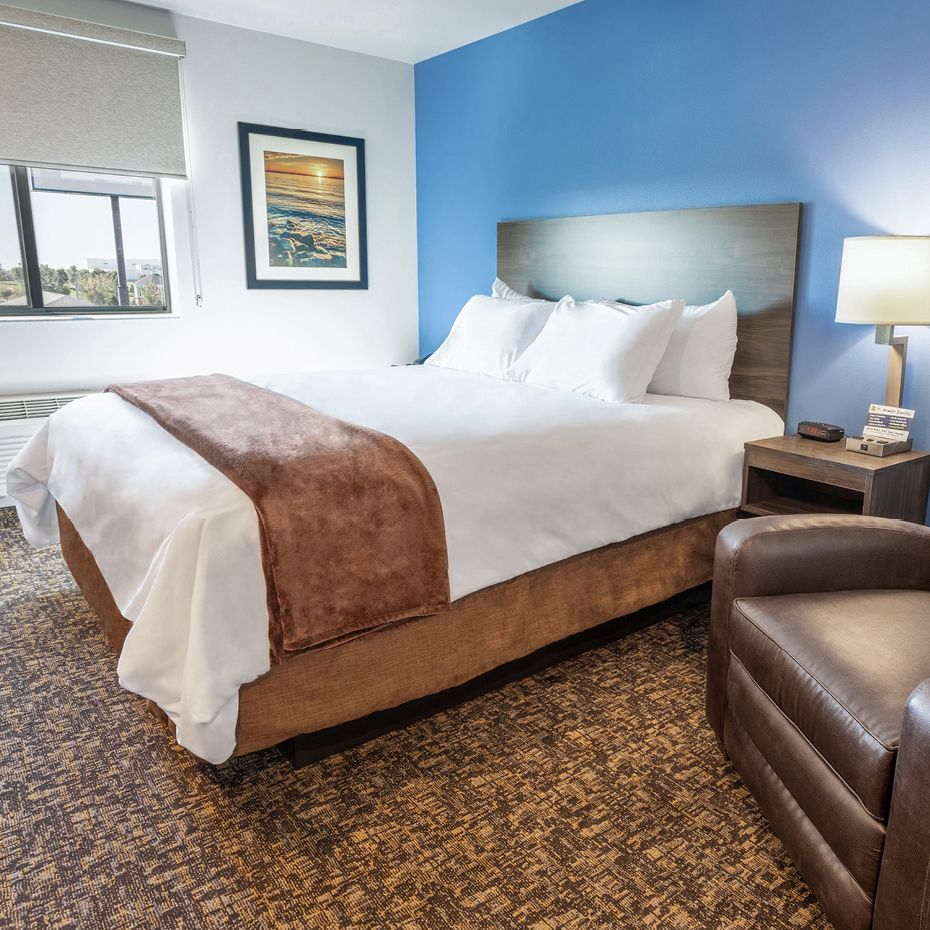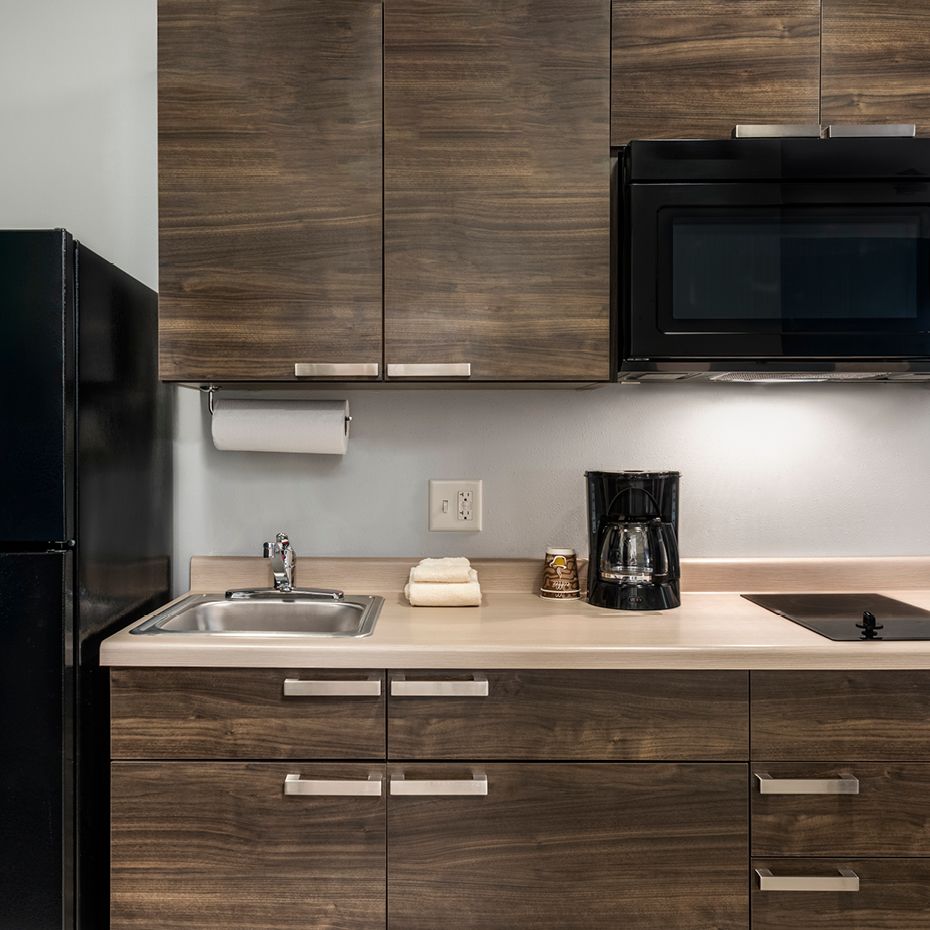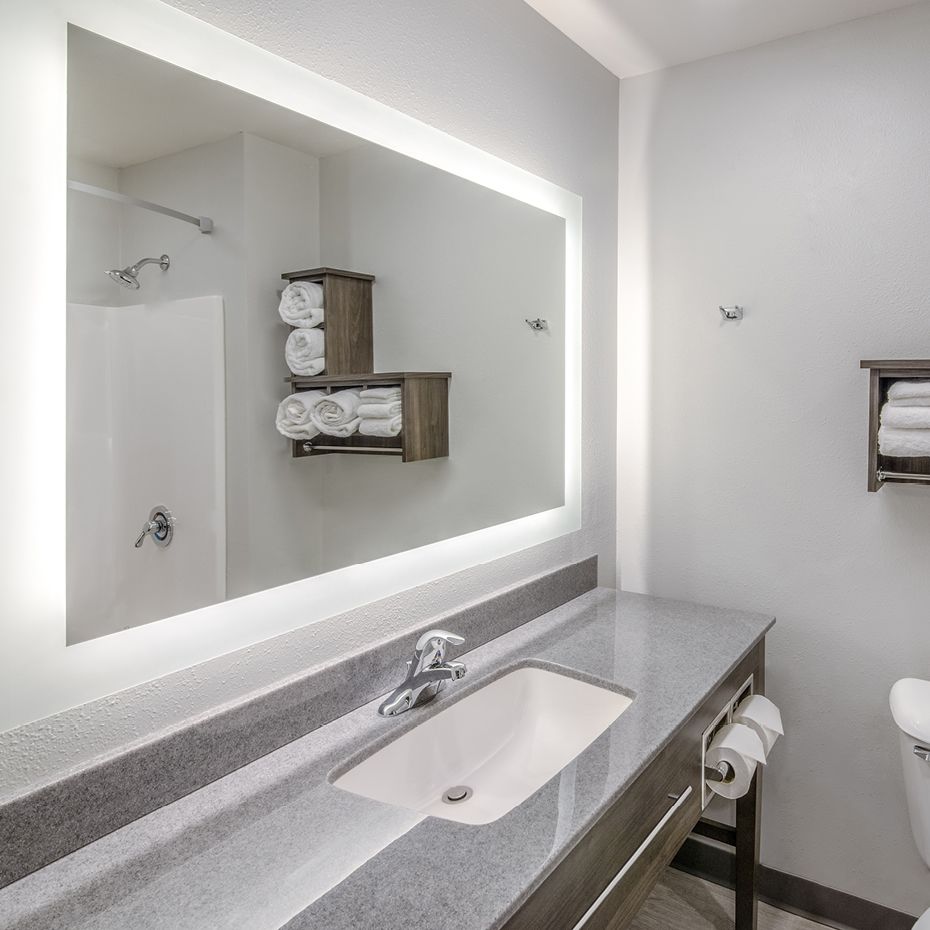 Place Name
Address
Phone
Distance
Show on Map

Air Heritage Museum

35 Piper St. Beaver Falls, PA
(724) 843-2820
11.23

Visit Air Heritage Museum and allow aircraft from the past to guide you through the rich history of flight.

Beaver Area Historical Museum

1 River Rd. Beaver, PA
(724) 775-7174
3.81

Founded five decades ago in 1967 in Beaver, PA, 25 miles northwest of Pittsburgh, the Beaver Area Heritage Foundation has achieved local, statewide and national recognition for its dedication to the preservation and celebration of the people, places and events of Beaver's rich history.

Beaver County Genealogy and History Center

Beaver Train Station Beaver, PA
(724) 775-1775
4.11

Our mission is to provide an archival site for study, reference, research and preservation of Beaver County documents and books, both historical and genealogical; to encourage the preservation of public and private records, genealogical data, and cemetery data pertaining to Beaver County, Pennsylvania.

Beaver Falls Historical Society Museum

1301 Seventh Ave. Beaver Falls, PA
(724) 745-7713
7.73

Guides to find hotels, history museums, apartments and more. Visit the museum in the basement of the Carnegie Free Library.

Bradys Run Park Indoor Ice Arena

526 Brady's Run Rd. Beaver Falls, PA
(724) 770-2060
7.84

The full-size arena is compatible for both hockey and figure skating.

Cranberry Township Historical Society

2525 Rochester Rd. Cranberry Township, PA
(724) 612-5730
13.96

Attraction

Fort McIntosh

River Rd. & Insurance St. Beaver, PA
(724) 775-7174
4.4

Fort McIntosh was an early American log frontier fort situated near the confluence of the Ohio River and the Beaver River in what is now Beaver, Pennsylvania.

Old Economy Village

270 16th St. Ambridge, PA
(724) 266-4500
9.93

Old Economy Village is a historic settlement in Ambridge, Beaver County, Pennsylvania, United States.

Three Rivers Paintball Park & Pro Shop

282 Rochester Rd. Freedom, PA
(724) 775-6232
11.16

Park for paintball & Airsoft offers 70 acres for both private & public (open-play) games.

Vicary Mansion

1235 Third Ave. Freedom, PA
(724) 775-1848
4.79

The Captain William Vicary House is a historic mansion in Beaver County, Pennsylvania, United States.
Place Name
Address
Phone
Distance
Show on Map

Applebee's

850 Chippewa Town Ctr, Beaver Falls, PA
(724) 847-2660
11.14

Full-service chain bar & grill providing hearty American eats in an informal setting.

Texas Roadhouse

116 Wagner Rd, Monaca, PA
(724) 775-4800
0.9

Dining

Rainaldi's

201 Fairview Dr, Monaca, PA
(724) 774-1877
0.55

Relaxed Italian BYOB restaurant serving classic entrees, plus breakfast, burgers & sandwiches

Shogun Hibachi Steakhouse

600 Beaver Valley Mall, Monaca, PA 15061
(724) 773-9898
0.48

Dining

Bocktown Beer & Grill

500 Beaver Valley Mall Blvd, Monaca, PA
(724) 728-7200
0.48

Pub fare, including french fries with an array of toppings, plus craft brews & lots of bottled beer.

La Piazza

1034 Pennsylvania Ave, Monaca, PA
(724) 775-0607
2.41

Restaurant La Piazza offers a rich and varied selection of homemade pasta, local fish and seasonal produce which are bound to tempt your palate

Sakura

1001 Pennsylvania Ave, Monaca, PA
(878) 201-3333
2.35

Dining

Anthony's Place

919 Pennsyvania Ave, Monaca, PA
(724) 371-0488
2.31

Dining

Tramonte's Pizza

215 9th Street, Monaca, PA
(724) 371-0050
2.37

Dining

Brewski's

1495 Old Brodhead Rd, Monaca, PA
(724) 709-7953
0.27

Bar & Grill

Bowser's

1493 Old Brodhead Rd, Monaca, PA 15061
724-774-5536
0.3
Frequently Asked Questions