Contact Us
My Place Hotel-Aberdeen, SD
410 Harvard Street South
Aberdeen, SD 57401
To view or modify an existing reservation within the cancellation time frame, please modify here.
Aberdeen, SD
Make My Place Your Place®
My Place Hotel-Aberdeen, SD is perfect for both short-term and long-term travelers! Whether you're traveling for business or pleasure, our Aberdeen, SD extended-stay hotel offers an array of modern amenities to ensure your comfort.
All rooms feature pillow top mattresses, microfiber bedding, and a variety of soft and firm pillows. For added convenience, every room provides a My Kitchen, which includes a full-sized refrigerator, a two burner cooktop, coffee maker and a microwave. Also available for our guests are onsite laundry facilities, making it easy to make My Place Hotel in Aberdeen, SD your home away from home! Remember to grab a snack from the My Store, stocked with a variety of food and beverage options and other items to enhance your stay.
Ask about our Breakfast in Bed options!
Book online, or by calling (605) 262-4600.
Rooms & Amenities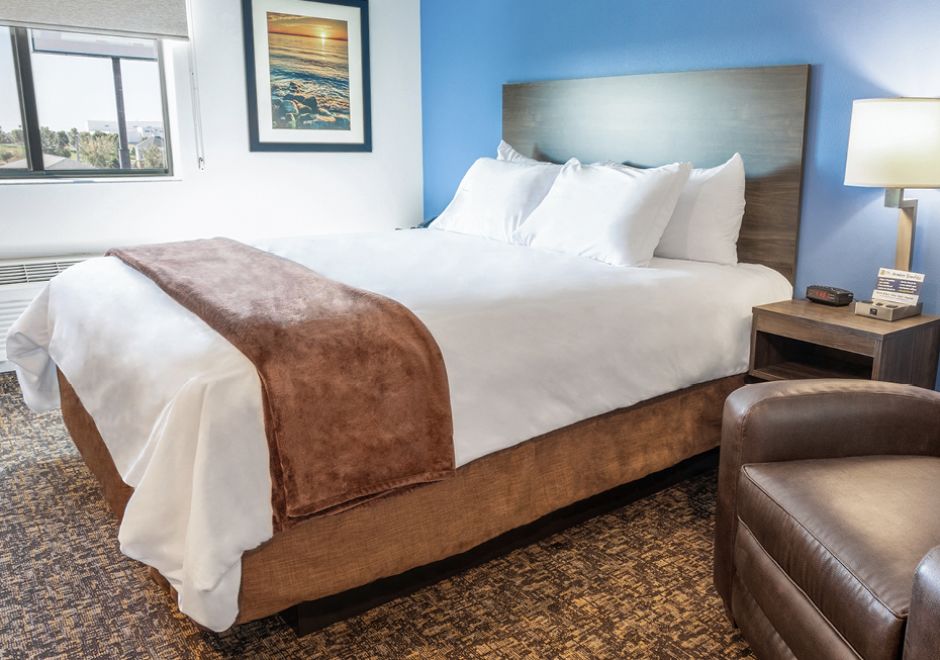 1 Queen Bed With Recliner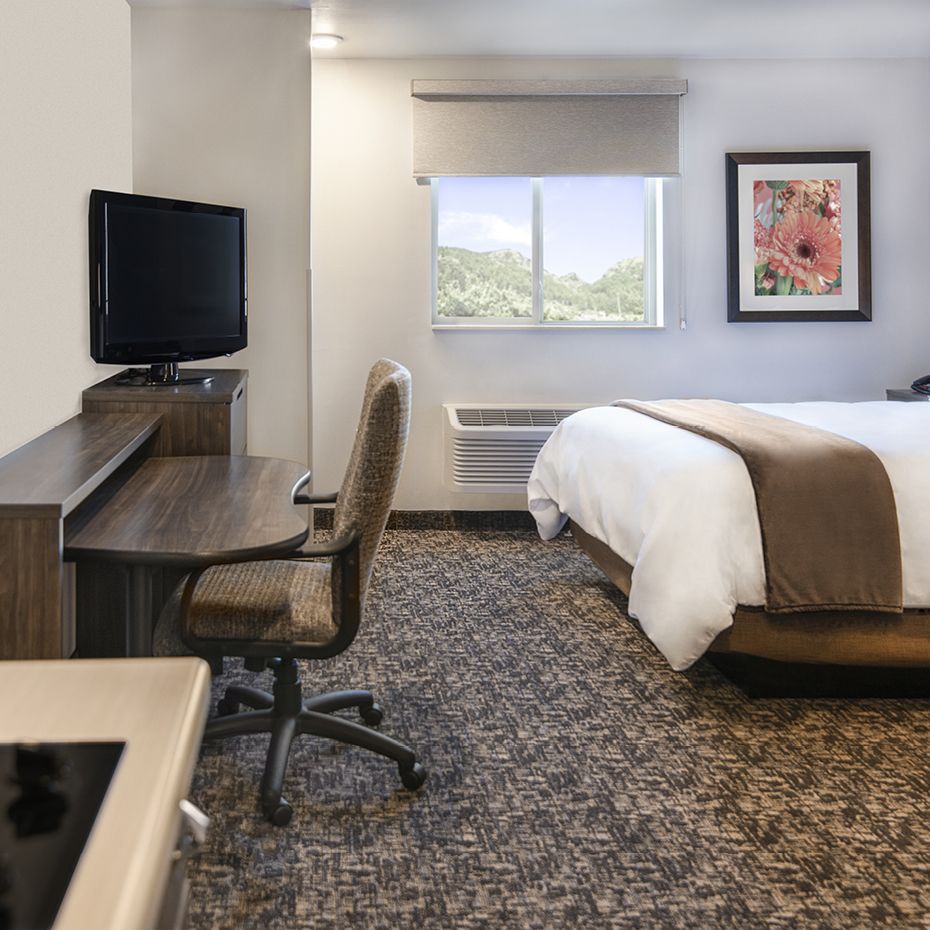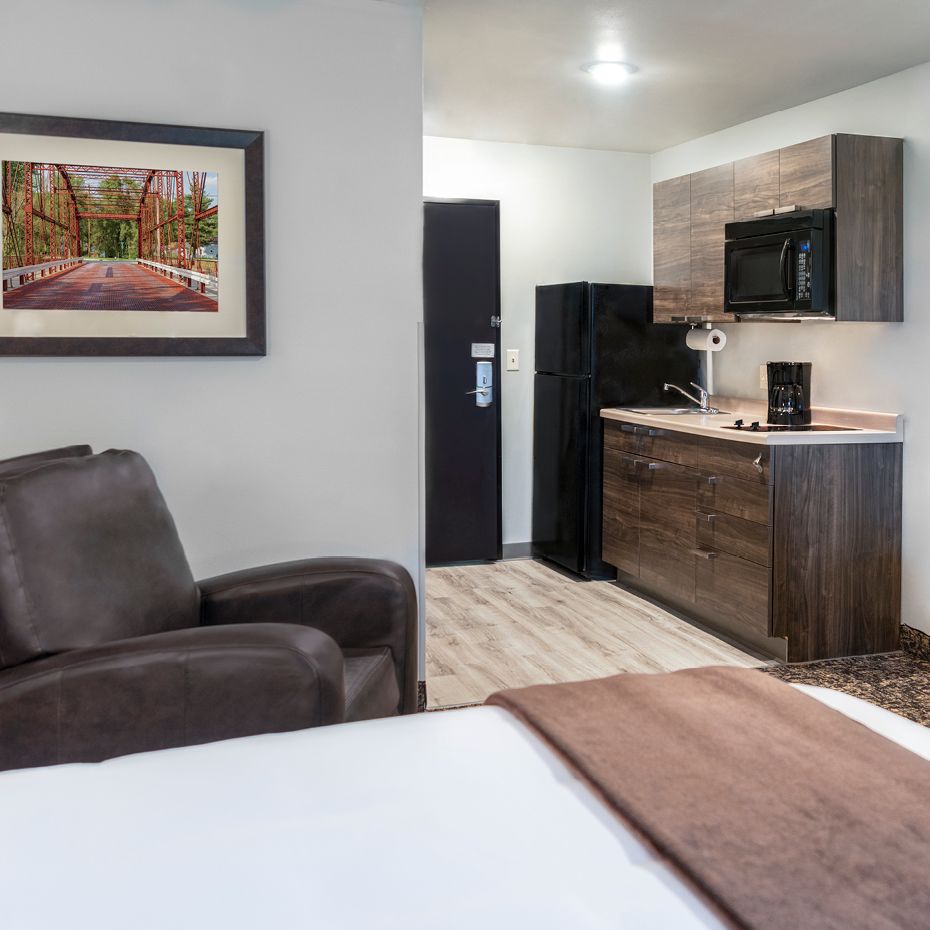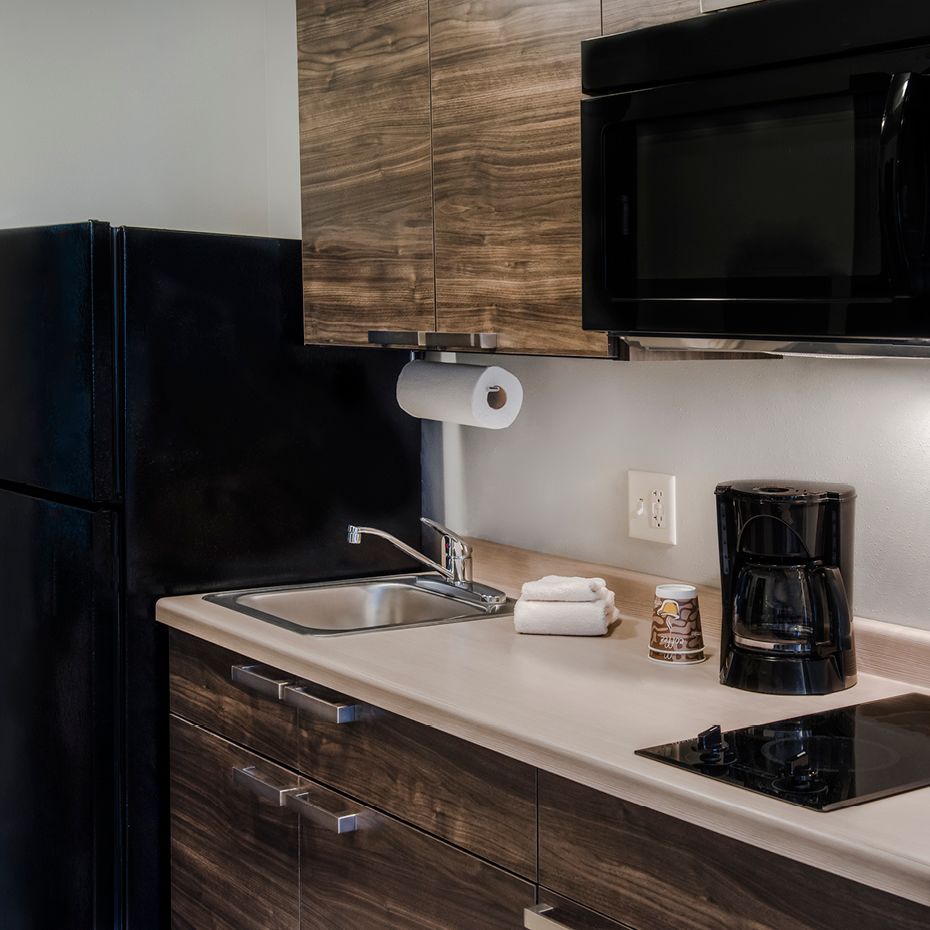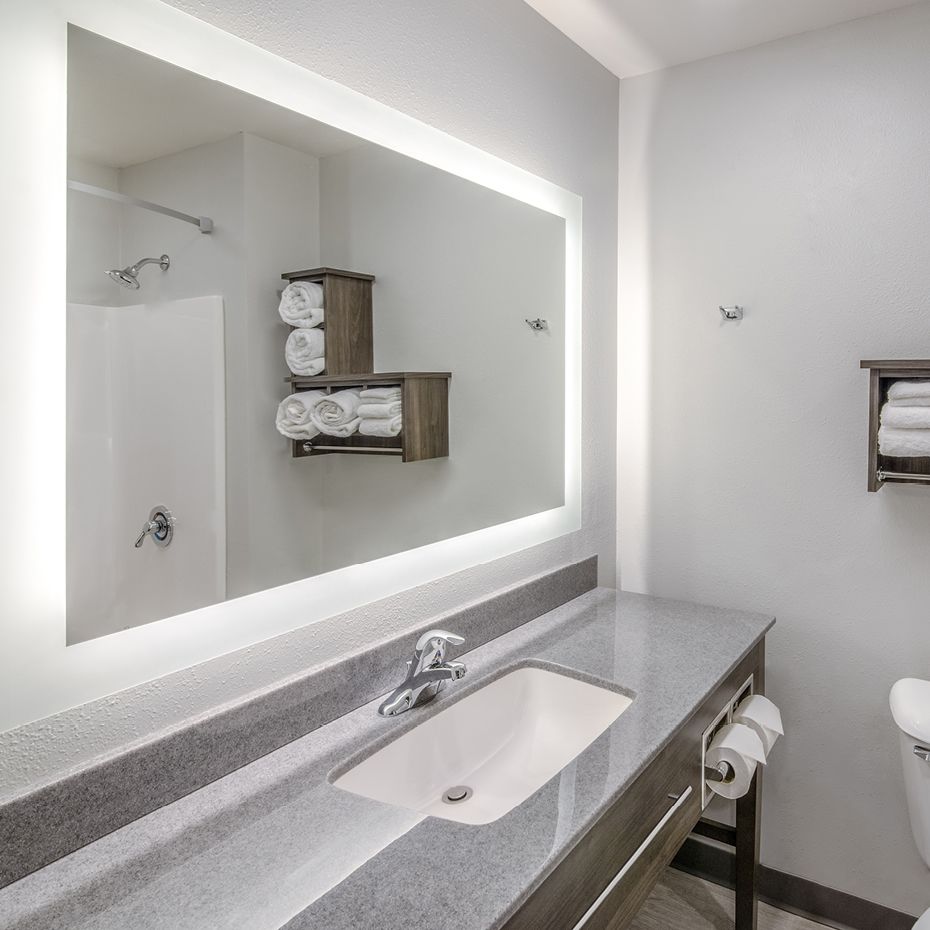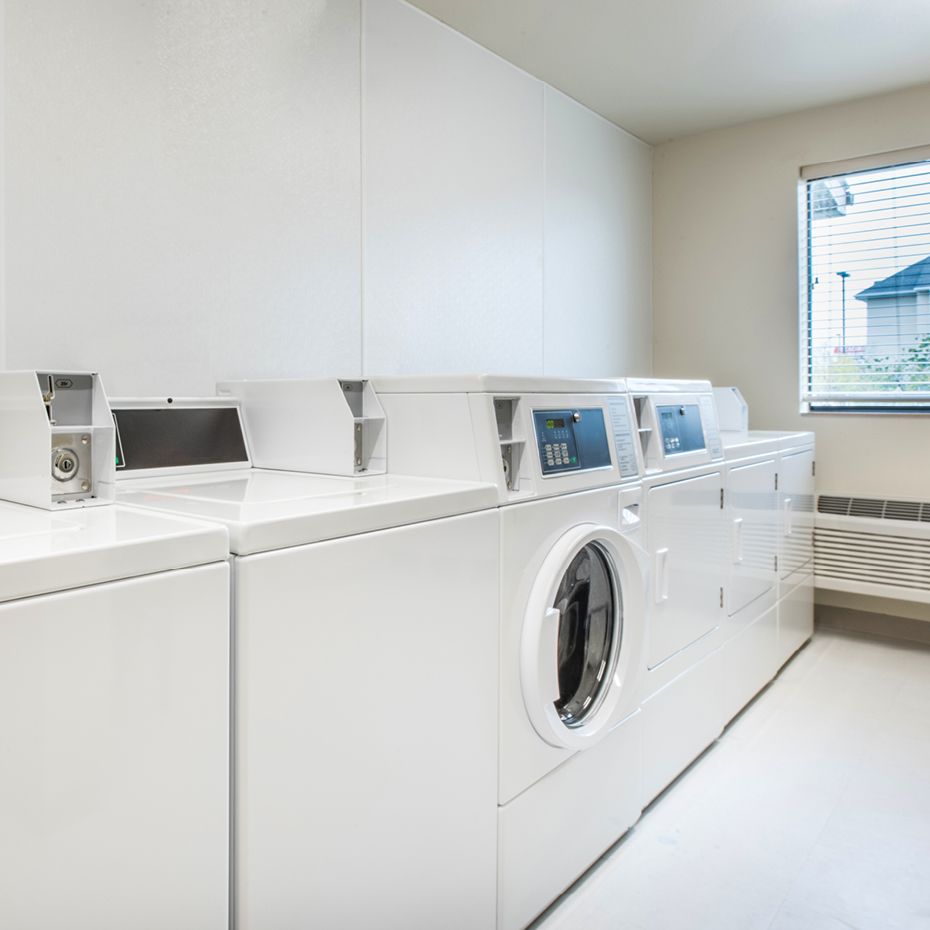 Place Name
Address
Phone
Distance
Show on Map

Storybook Land

2300 NW 24th Ave, Aberdeen, SD
(605) 626-7015
2.08

Inspired by nursery rhymes, this theme park features a miniature train, castle & other attractions.

Wylie Park

2312 NW 24th Avenue, Aberdeen, SD
(888) 326-9693
2.15

Wylie Park is a beautiful 210-acre park located one mile north of Aberdeen on Highway 281

Dacotah Prairie Museum

21 S Main St, Aberdeen, SD
(605) 626-7117
2.02

Historic building with permanent & temporary exhibits on the history of the city & surrounding area.

Skate Away

721 Circle Drive, Aberdeen, SD
(605) 225-1199
3.01

Skating rink and arcade

Thunder Road

3629 Rolling Meadows Dr Aberdeen, SD
(605) 225-8541
5.01

Go-karts, bumper boats, mini golf and more.

Northern State University

1200 S Jay St, Aberdeen, SD
(605) 626-3011
1.92

Northern State University

Presentation College

1500 N Main St, Aberdeen, SD
(800) 437-6060
3.38

Presentation College

Brown County Speedway

400 24th Ave NW, Aberdeen, SD
(605) 725-8887
3.76

Racetrack

Aberdeen Aquatic Center

1029 S Dakota St, Aberdeen, SD
(605) 626-7990
1.37

The entire family will enjoy the leisure pool with a zero depth entry, multi-level play structures, water slides, and interactive features that dump, spill, and squirt water.

Lee Park Golf Course

1028 8th Ave. NW, Aberdeen, SD
(605) 626-7092
3.29

Lee Park offers an excellent golfing experience to residents and visitors of Aberdeen.
Place Name
Address
Phone
Distance
Show on Map

Mavericks Steak & Cocktails

720 Lamont Street, Aberdeen, SD
(605) 225-1314
0.7

Spacious, modern bar & grill with traditional American cooking, a lunch buffet, TVs & rustic decor

Sammy's Restaurant

212 S Main St, Aberdeen, SD
(605) 229-4753
1.94

Café style restaurant

Guadalajara Mexican Restaurant

3015 6th Ave SE, Aberdeen, SD
(605) 229-7555
0.43

Mexican dining

Three22 Kitchen

322 South Main Street, Aberdeen, SD
(605) 725-4322
2

Dining

Palm Garden Thai Cuisine

602 S 3rd St, Aberdeen, SD
(605) 725-4240
2.06

Casual Dining

Pounders

1702 6th Ave SE, Aberdeen, SD 57401, USA
(605) 725-2337
0.61

Dining and bar

Minerva's Restaurant & Bar

1400 8th Avenue Northwest, Aberdeen, SD
(605) 229-4040
3.56

Casual Dining

Millstone Family Restaurant

2210 6th ave SE, Aberdeen, SD
(605) 229-4105
0.36

Diner

Mazatlan Mexican Restaurant

1 S 1st St, Aberdeen, SD
(605) 229-1222
2.19

Mexican Dining

The Flame

2 South Main St, Aberdeen, SD
(605) 225-2082
2.14

Casual Dining

Buffalo Wings and Rings

2411 6th Ave SE, Aberdeen, SD 57401
(605) 725-9464
0.09

Modern sports bar with a wide range of wing flavors, plus other pub eats & kids' deals.

Lager's Inn

20 3rd Ave SW, Aberdeen, SD 57401, USA
605-229-0922
1.95

Bar and Grill
Frequently Asked Questions