Contact Us
My Place Hotel-Bend, OR
550 Southwest Bond Street
Bend, OR 97702
To view or modify an existing reservation within the cancellation time frame, please modify here.
Bend, OR
Make My Place Your Place®
My Place Hotel-Bend, OR is perfect for both short-term and long-term travelers! Whether you're traveling for business or pleasure, our Bend, OR extended-stay hotel offers an array of modern amenities to ensure your comfort.
All rooms feature pillow top mattresses, microfiber bedding, and a variety of soft and firm pillows. For added convenience, every room provides a My Kitchen, which includes a full-sized refrigerator, a two burner cooktop, coffee maker and a microwave. Also available for our guests are onsite laundry facilities, making it easy to make My Place Hotel in Bend, OR your home away from home! Remember to grab a snack from the My Store, stocked with a variety of food and beverage options and other items to enhance your stay.
Ask about our Breakfast in Bed options!
Book online, or by calling (541) 213-2108.
Rooms & Amenities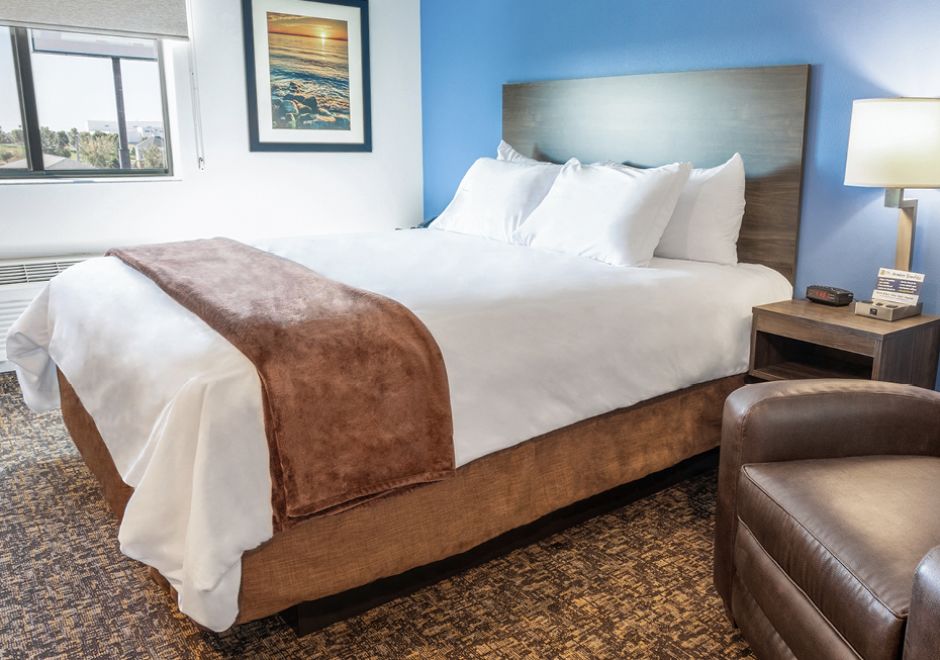 1 Queen Bed With Recliner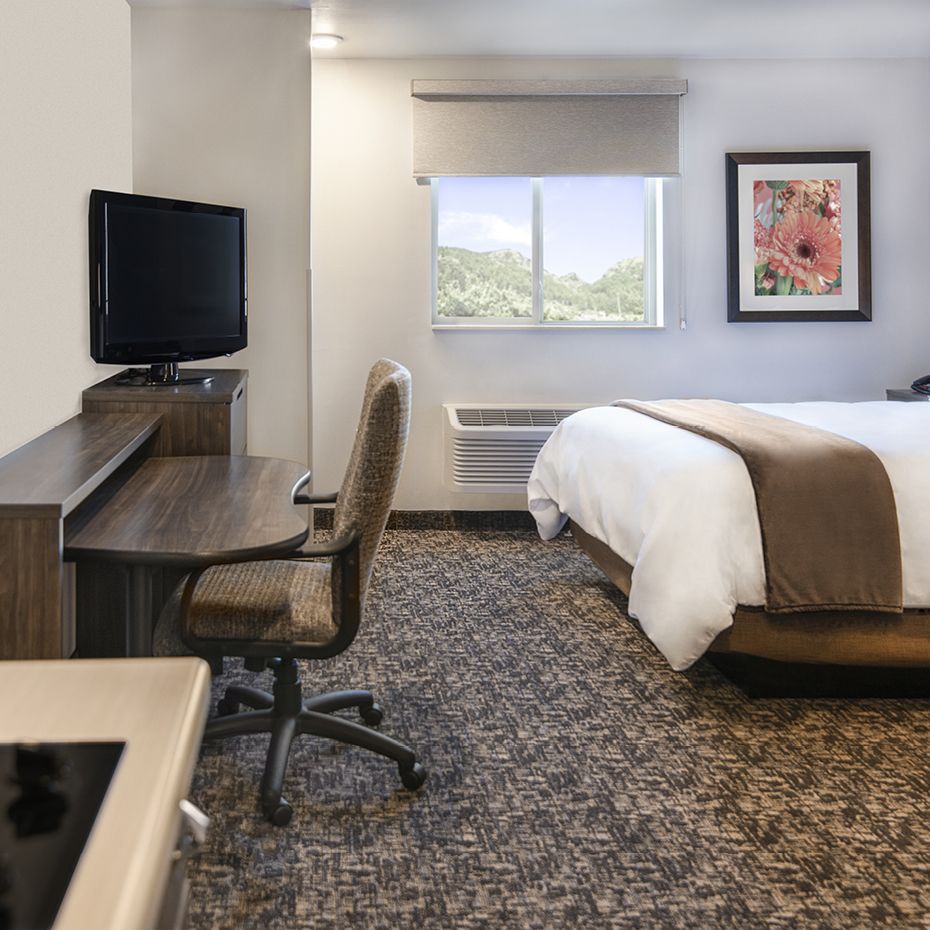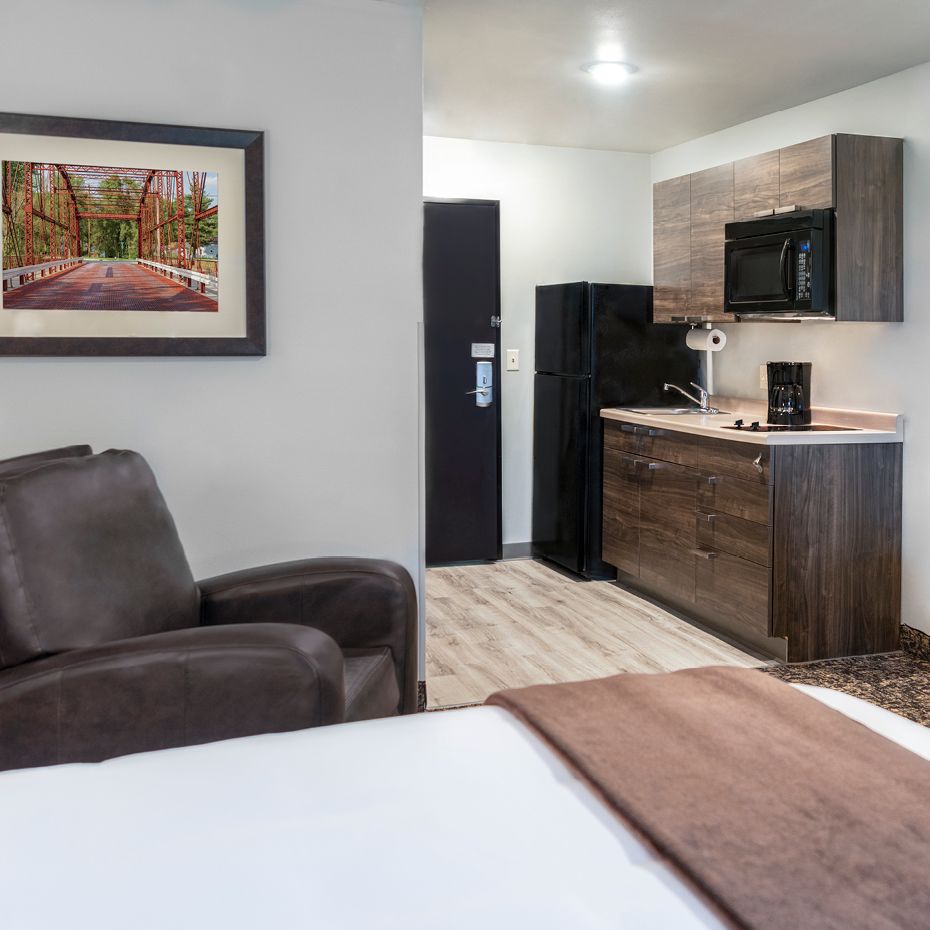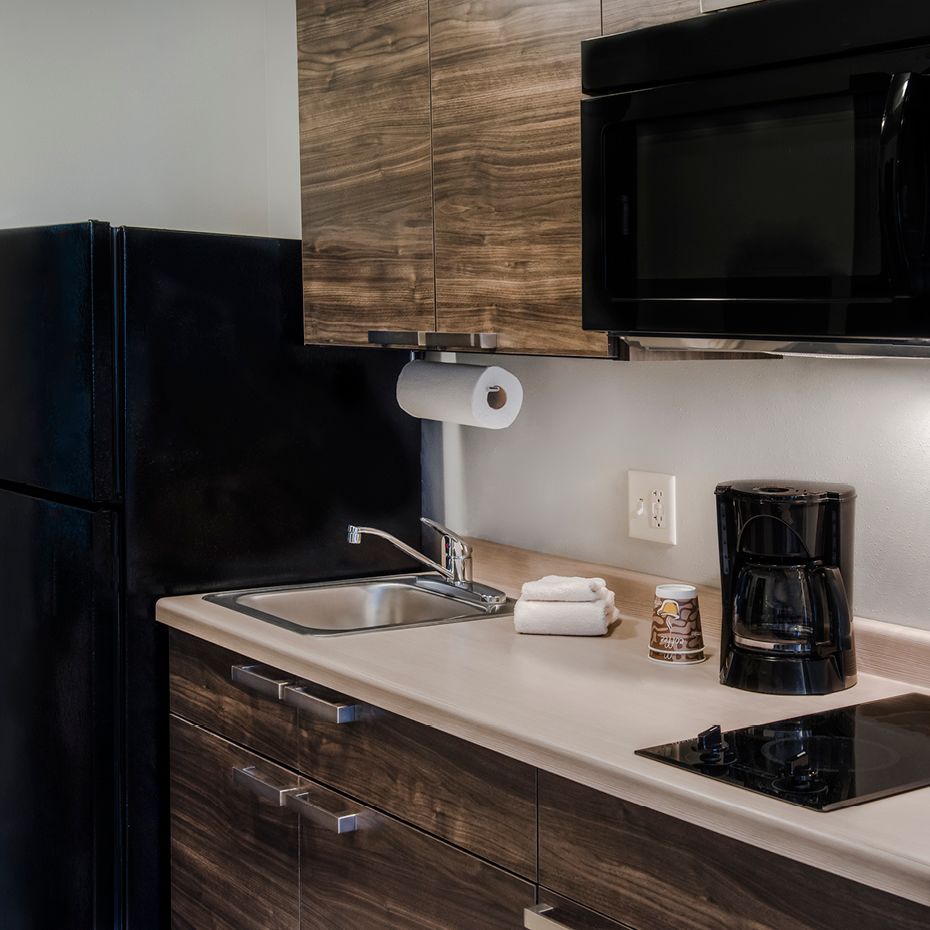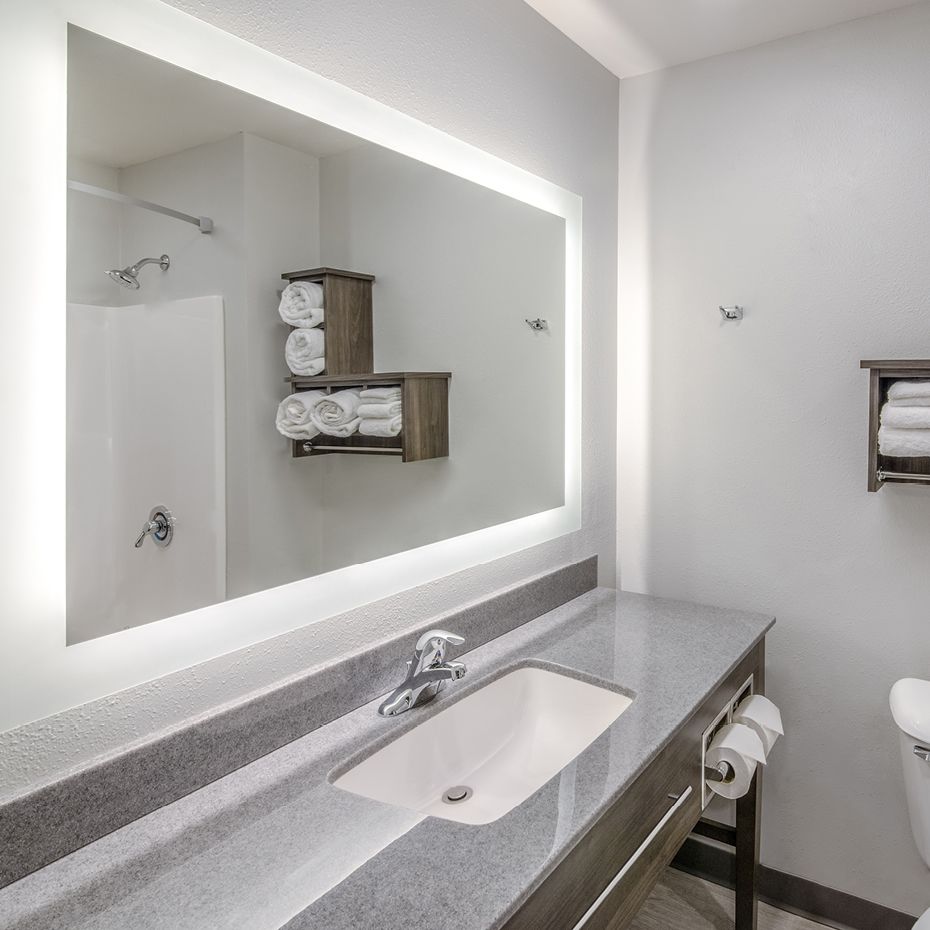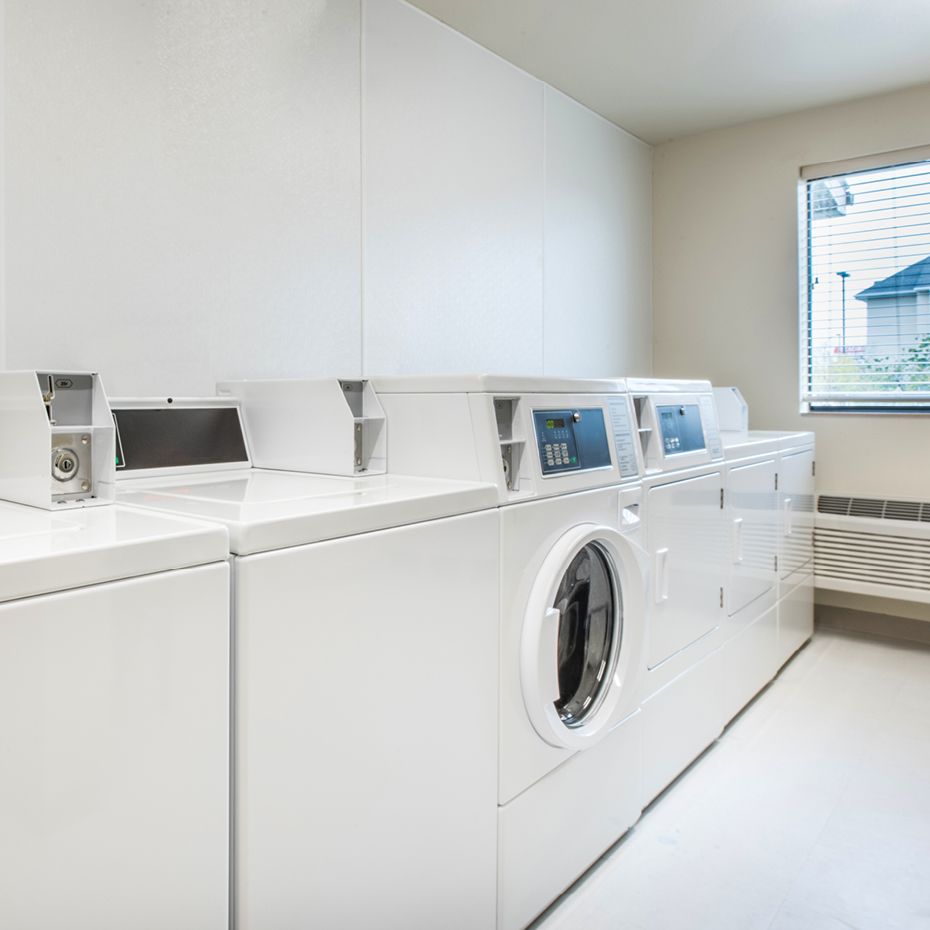 Place Name
Address
Phone
Distance
Show on Map

Blue Spruce Gallery & Pottery Studio

550 SW Industrial Way Ste 45, Bend, OR
(541) 389-7745
0.64

Purchase lamps, dinnerware, mugs, bowls, vases, and wall art.

Deschutes Historical Center

129 NW Idaho St, Bend, OR
(541) 389-1813
1

The Deschutes Historical Museum is a museum of local history that is located in the historic Reid School in Bend, Oregon.

High Desert Museum

59800 S Highway 97, Bend, OR
(541) 382-4754
6.24

Wildlife and art engage you in the cultural and natural history of Central Oregon's High Desert.

Tower Theatre

835 NW Wall St, Bend, OR
(541) 317-0700
1.27

The Tower Theatre is a performing arts concert hall that provides an extraordinary space for Bend events, concerts, movies, and more.

Les Schwab Amphitheater

344 SW Shevlin Hixon Dr, Bend, OR
(541) 312-8510
0.52

The Les Schwab Amphitheater is an outdoor riverfront amphitheater in the northwest United States, built in the historic Old Mill District in Bend, Oregon.

Deschutes River

Bend, OR
0

The Deschutes River in central Oregon is a major tributary of the Columbia River.

Mt Bachelor Ski Area

13000 SW Century Dr, Bend, OR
(800) 829-2442
21.55

Ski area with 3,683 acres of terrain accessible via 10 lifts, including the mountain summit.

Old Mill District

450 SW Powerhouse Dr, Bend OR
0.32

Shopping, restaurants and things to do in Bend, Oregon right along the Deschutes River.
Place Name
Address
Phone
Distance
Show on Map

McKay Cottage Restaurant

62910 O B Riley Rd, Bend, OR
(541) 383-2697
3.25

Homey eatery in a 1916 bungalow with tables on the lawn serving breakfast fare & sandwiches

Zydeco Kitchen & Cocktails

919 Nw Bond, Bend, OR
(541) 312-2899
1.21

Casual restaurant & bar with a patio serving meaty, Cajun-influenced American fare.

Ariana Restaurant

1304 NW Galveston Ave, Bend, OR
(541) 330-5539
1.65

Upscale eatery serving New American dinners & house cocktails in a rustic Craftsman bungalow.

10 Barrel Brewpub

1135 NW Galveston Ave, Bend, OR
(541) 678-5228
1.54

Brewery

Deschutes Brewery

1044 NW Bond St, Bend, OR
(541) 382-9242
1.31

Brewery

Crux Fermentation Project

50 SW Division ST, Bend, OR
(541) 385-3333
0.81

Brewpub set in a former transmission repair plant with 20+ taps, bar food & a patio with fire pit.

Wild Rose

150 NW Oregon Ave, Bend, OR
(541) 382-0441
1.31

Family-run outfit offering regional specialties from Northern Thailand in a lively, warm atmosphere.

Spork

937 NW Newport Ave #120, Bend, OR
(541) 390 0946
1.75

Vibrant restaurant featuring Mexican eats, Asian fusion plates & craft cocktails in a stylish venue.

Jackson's Corner

845 NW Delaware Ave, Bend, OR
(541) 647-2198
0.92

At Jackson's Corner we believe in local, humane, organic, etc.

Chow

1110 NW Newport Ave, Bend, OR
(541) 728-0256
1.87

Locally sourced American cuisine served at an artful & comfortable eatery with a full bar & patio.
Frequently Asked Questions