Contact Us
My Place Hotel-Colorado Springs, CO
369 Gleneagle Gate View
Colorado Springs, CO 80921
To view or modify an existing reservation within the cancellation time frame, please modify here.
Colorado Springs, CO
Make My Place Your Place®
The best choice for convenience, comfort and value, My Place is ideal for both short-term and long-term travelers! Whether you're traveling for business or pleasure, our Colorado Springs, CO hotel offers an array of modern amenities to ensure your comfort.
All rooms feature pillow top mattresses, microfiber bedding, and a variety of soft and firm pillows. For added convenience, every room provides a My Kitchen, which includes a full-sized refrigerator, a two burner cooktop, coffee maker and a microwave. Also available for our guests are onsite laundry facilities, making it easy to make My Place your home away from home! Remember to grab a snack from the My Store, stocked with a variety of food and beverage options and other items to enhance your stay.
Ask about our Breakfast in Bed options!
Book online, or by calling (719) 203-5830.
Rooms & Amenities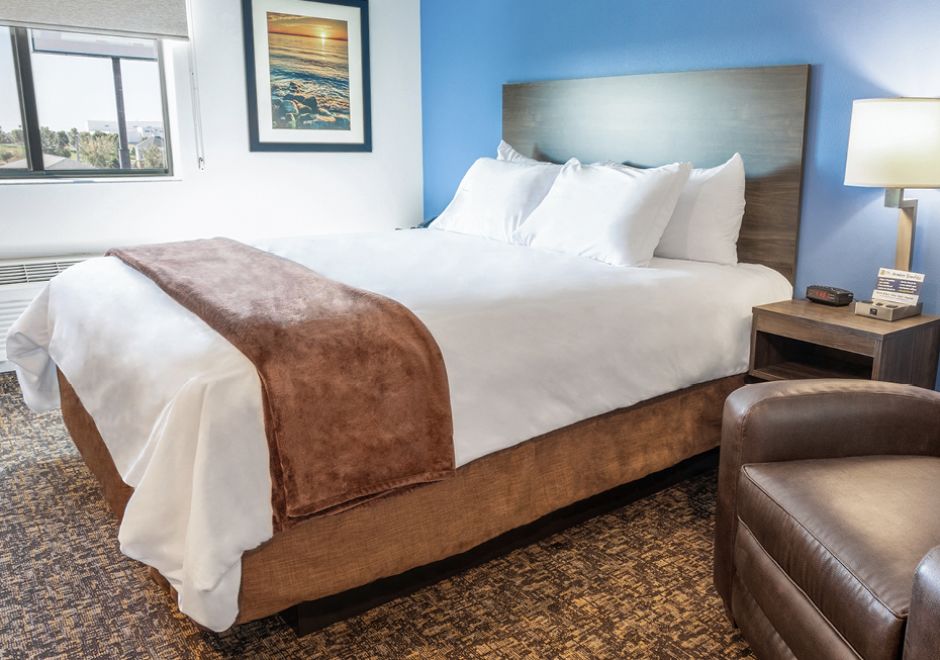 1 Queen Bed with Recliner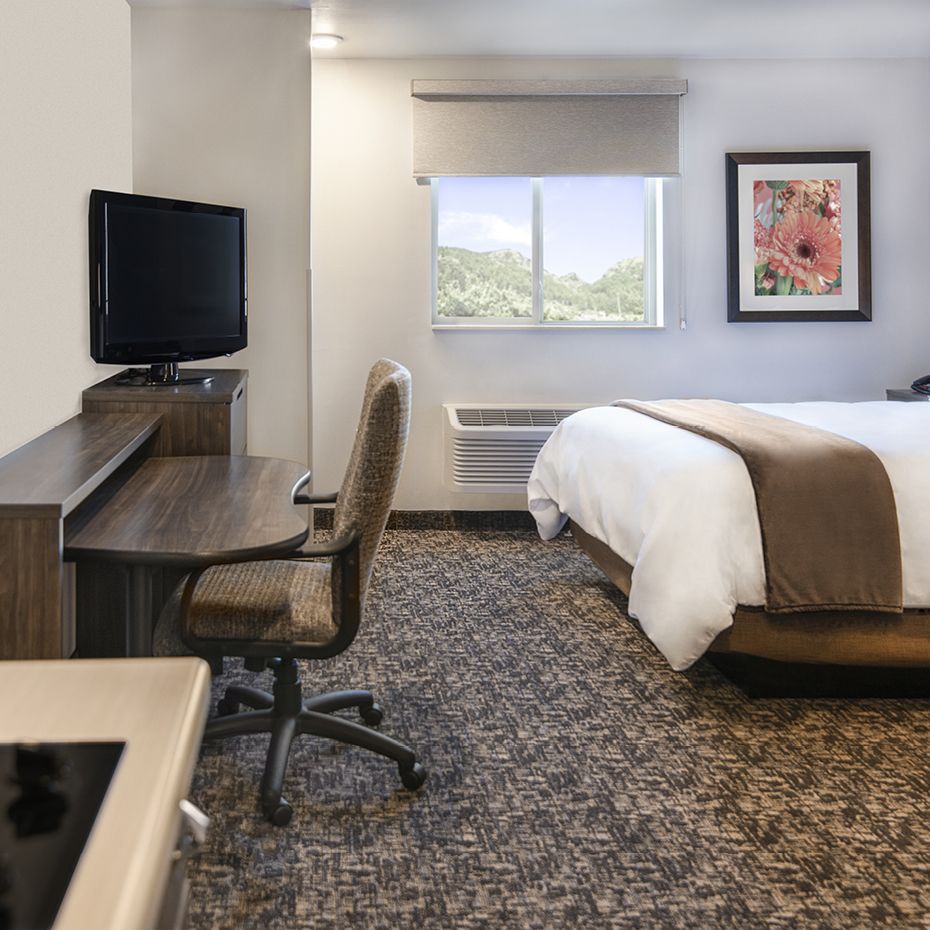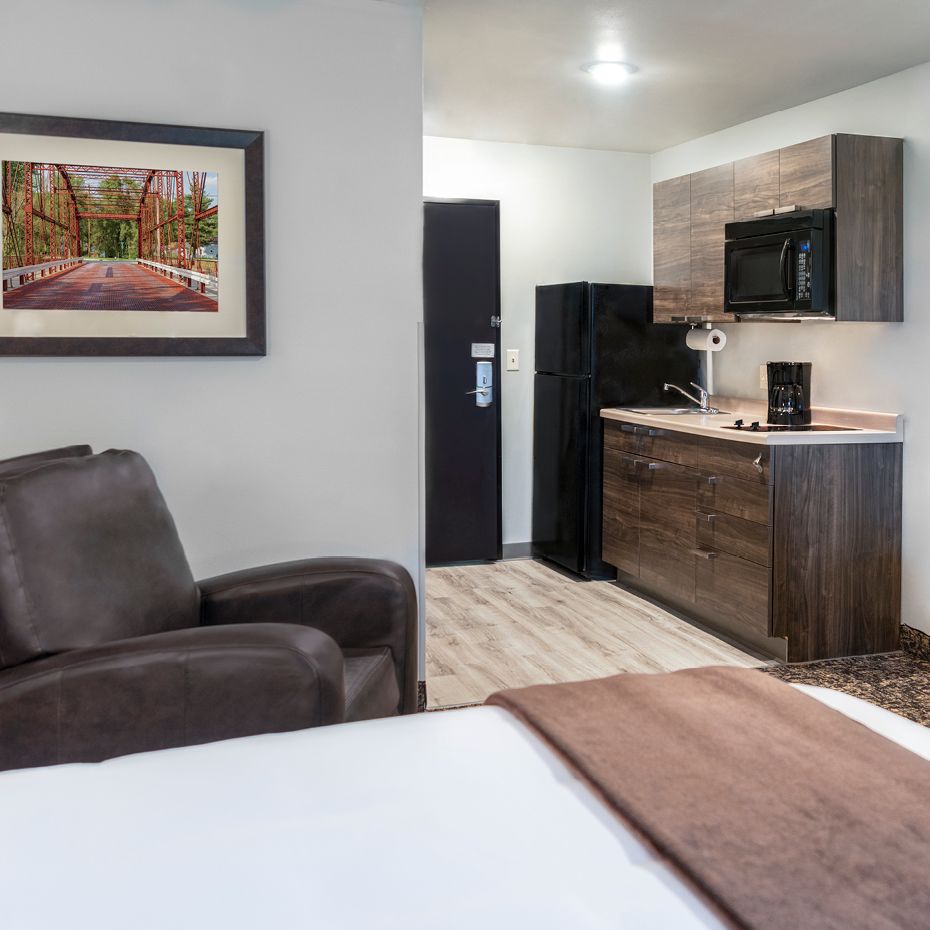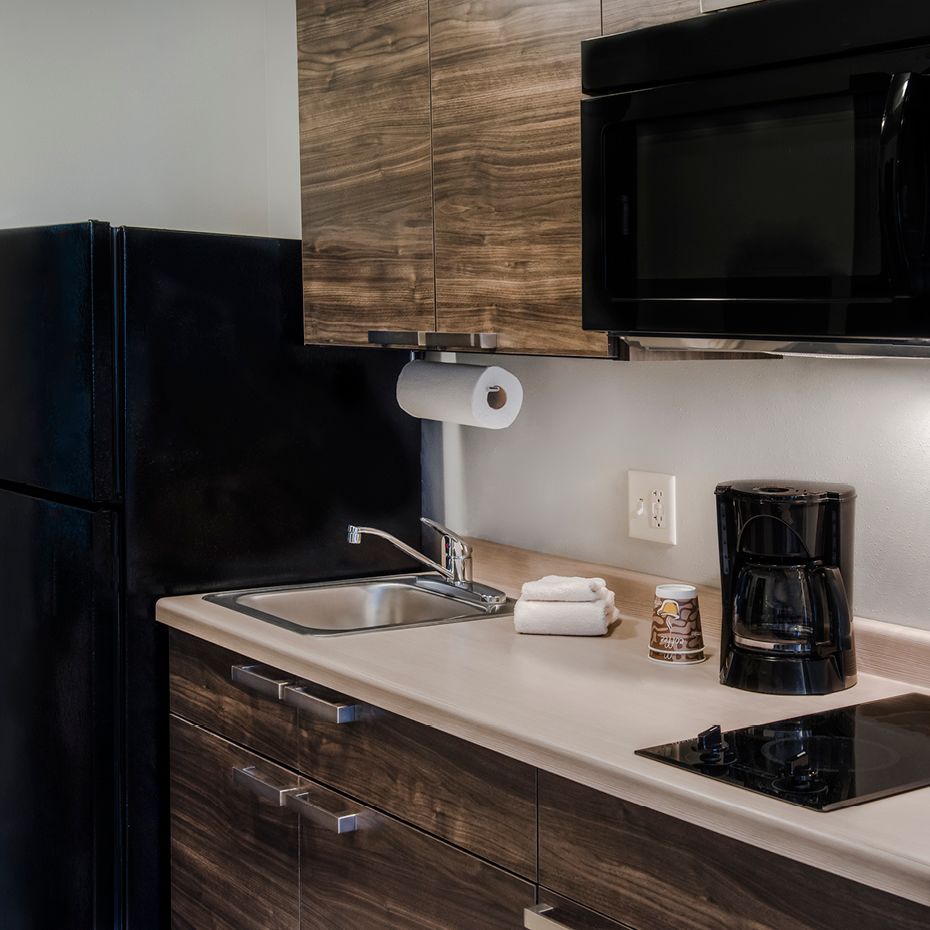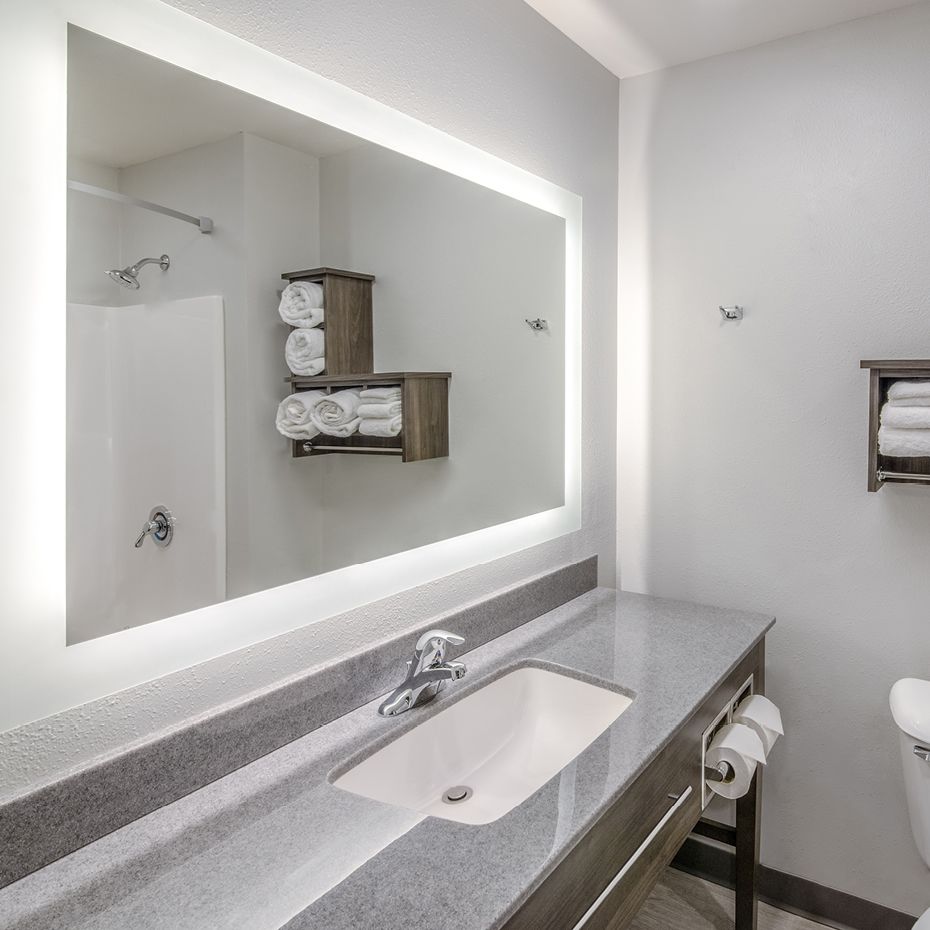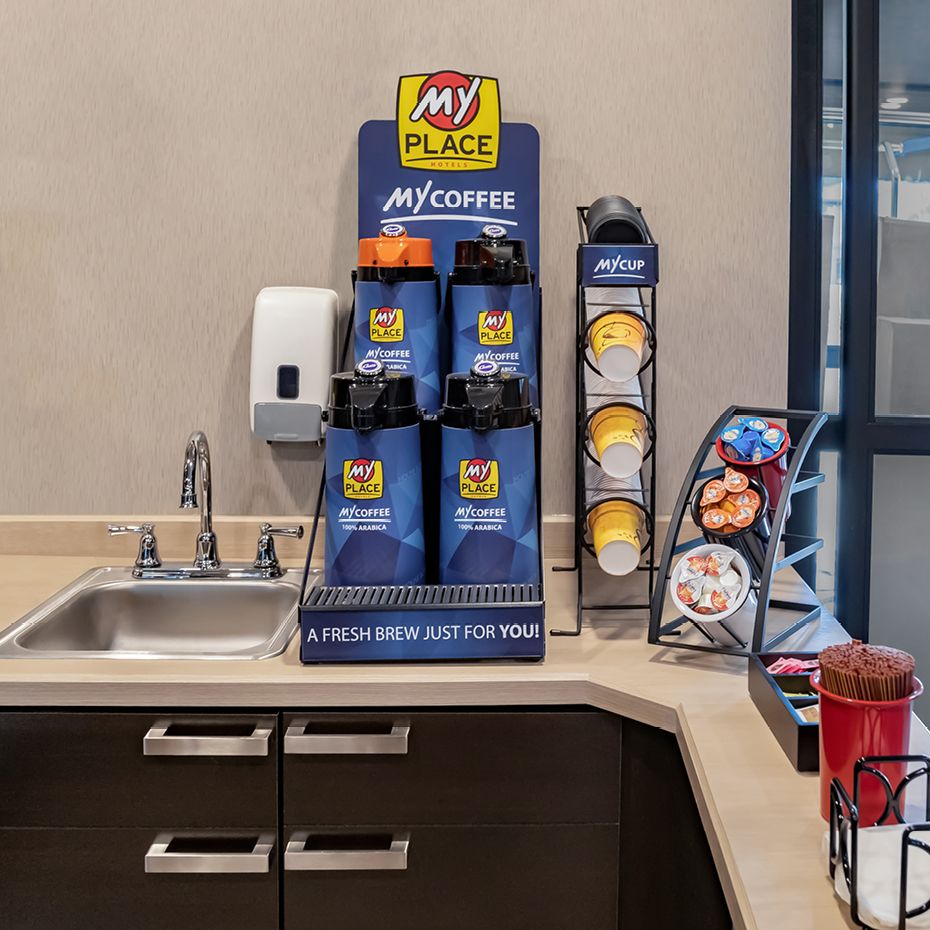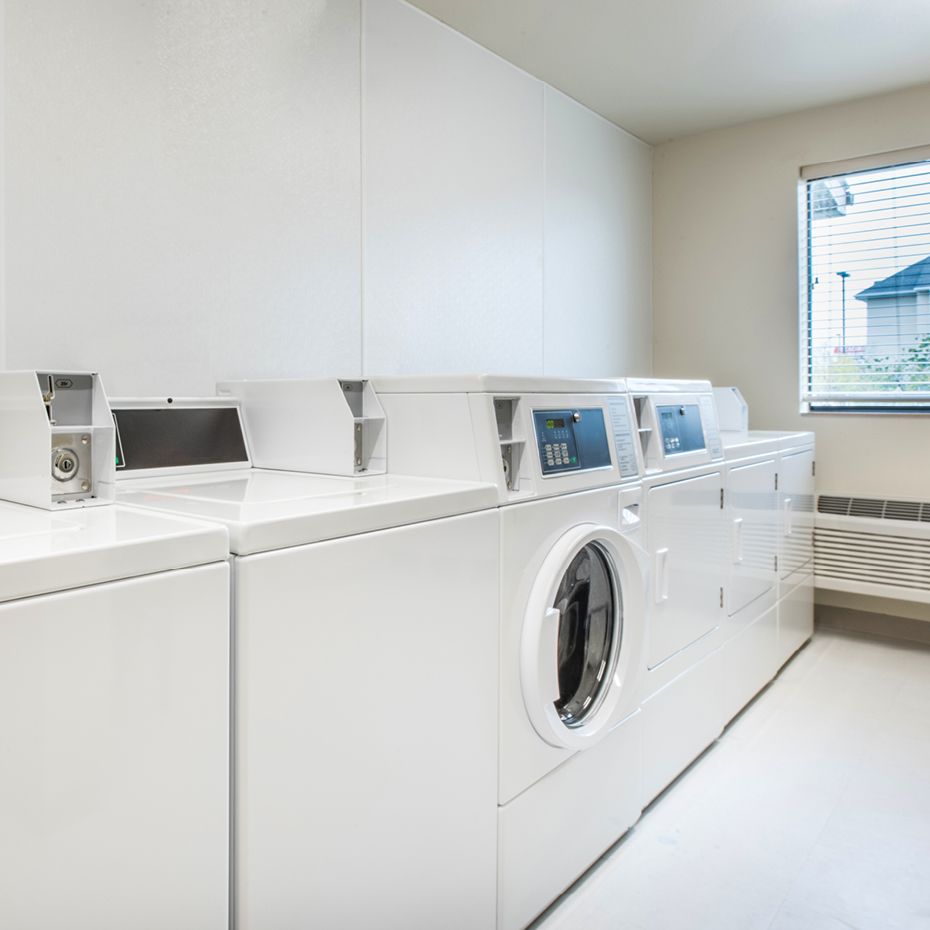 Place Name
Address
Phone
Distance
Show on Map

Tao's Oriental Cuisine

13888 Gleneagle Drive
719-481-3418
0.24

Relaxed dining spot offering typical Chinese mains & some Thai entrees, plus lunch specials.

Dominio's Pizza

13844 Gleneagle Drive
719-481-4100
0.33

American Cuisine-Pizza

Subway

163 North Gate Blvd
719-639-7657
0.31

American Cuisine-Sandwiches & Salads

Kneaders Bakery & Cafe

13482 Bass Pro Dr.
719-434-4126
0.45

American Cuisine-Sandwiches, Soups & Pastries

Costa Vida Fresh Mexican

122 Tracker Dr.
719-481-6782
0.63

Mexican Cuisine

Dog Haus

162 Tracker Dr.
719-488-4278
0.7

American Cuisine-Sandwiches & Hot Dogs

Uncle Bucks Fish Bowl & Grill

13012 Bass Pro Dr.
719-487-2800
1.01

Family Dining, Seafood & Sandwiches

Bourbon Brothers Smokehouse & Tavern

13021 Bass Pro Dr.
719-219-1830
0.92

Rustic-chic outpost featuring smoked meats, fried chicken & seafood, plus an extensive whiskey list.

Pizza Hut

13461 Voyager Parkway
719-481-9300
1.01

Family Cuisine-Pizza

Chick-Fil-A

391 Spectrum LP
719-487-9790
1.11

Family Cuisine-Sandwiches
Place Name
Address
Phone
Distance
Show on Map

Western Museum of Mining & Industry

225 North Gate Blvd.
719-488-0880
0.35

The Western Museum of Mining & Industry is a museum at 225 North Gate Boulevard in Colorado Springs, Colorado, dedicated to the mining history and industrial technology of the western United States.

US Air Force Academy

2304 Cadet Dr. Colorado Springs, CO
1-800-443-9266
4.45

Air Force Academy is a census-designated place in El Paso County, Colorado, United States.

Pro Rodeo Hall of Fame/Museum of the American Cowboy

101 Pro Rodeo Drive
719-528-4764
10.7

The Artist and the Bucking Horse is currently on display and runs through Labor Day.

University of Colorado @ Colorado Springs

1420 Austin Bluff Pkwy
719-255-8227
12.42

The University of Colorado Colorado Springs is a campus of the University of Colorado system, the state university system of Colorado.

Space Foundation World Headquarters & Discovery Center

4425 Arrowswest Drive
719-576-8000
13.83

The Space Foundation Discovery Center is the region's first and only dedicated space, science and technology center.

Garden of Gods

1805 N. 30th St
719-634-6666
15.56

Garden of the Gods is a public park located in Colorado Springs, Colorado, US.

United States Olympic Training Center

1 Olympic Plaza
719-866-4618
15.75

The United States Olympic Training Centers are three campuses created by the United States Olympic Committee as training facilities for its Olympic and Paralympic athletes

Cheyenne Mountain Zoo

4250 Cheyenne Mountain Zoo Rd.
719-633-9925
21.72

The Cheyenne Mountain Zoo is a zoological park located southwest of downtown Colorado Springs, Colorado, on Cheyenne Mountain in the United States.

National Museum of World War II Aviation

755 Aviation Way
719-637-7559
19.52

Museum with a large collection of restored aircraft & artifacts from World War II, plus a gift shop.

Pikes Peak

5069 Pikes Peak Highway
719-385-7325
28.03

Pikes Peak – America's Mountain attracts more than 500,000 visitors every year, making it the most visited peak in North America. If you think that's impressive, wait until you see the view.
Frequently Asked Questions