Contact Us
My Place Hotel-Council Bluffs/Omaha East, IA
2281 South 35th Street
Council Bluffs, IA 51501
To view or modify an existing reservation within the cancellation time frame, please modify here.
Council Bluffs/Omaha East, IA
Make My Place Your Place®
The best choice for convenience, comfort and value, My Place Hotels are ideal for both short-term and long-term travelers! Whether you're traveling for business or pleasure our Council Bluffs, IA hotel offers an array of modern amenities to ensure your comfort. Only minutes away from the Omaha Zoo!
All rooms feature pillow top mattresses, microfiber bedding, and a variety of soft and firm pillows. For added convenience, every room provides a My Kitchen, which includes a full-sized refrigerator, a two burner cooktop, coffee maker and a microwave. Also available for our guests are onsite laundry facilities, making it easy to make My Place your home away from home! Remember to grab a snack from the My Store, stocked with a variety of food and beverage options and other items to enhance your stay.
Ask about our Breakfast in Bed options!
Book online, or by calling (712) 256-9555.
Rooms & Amenities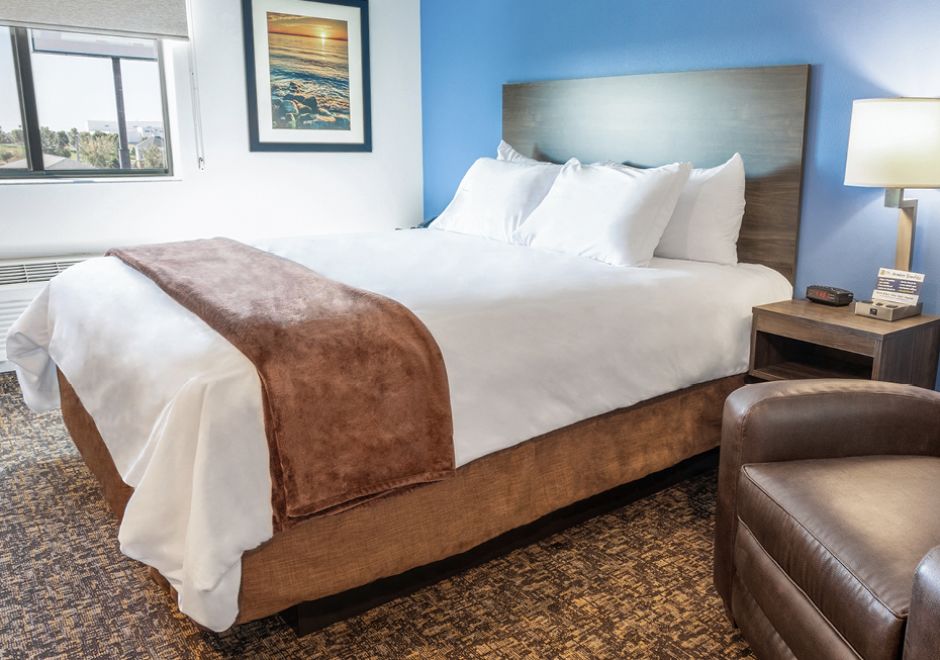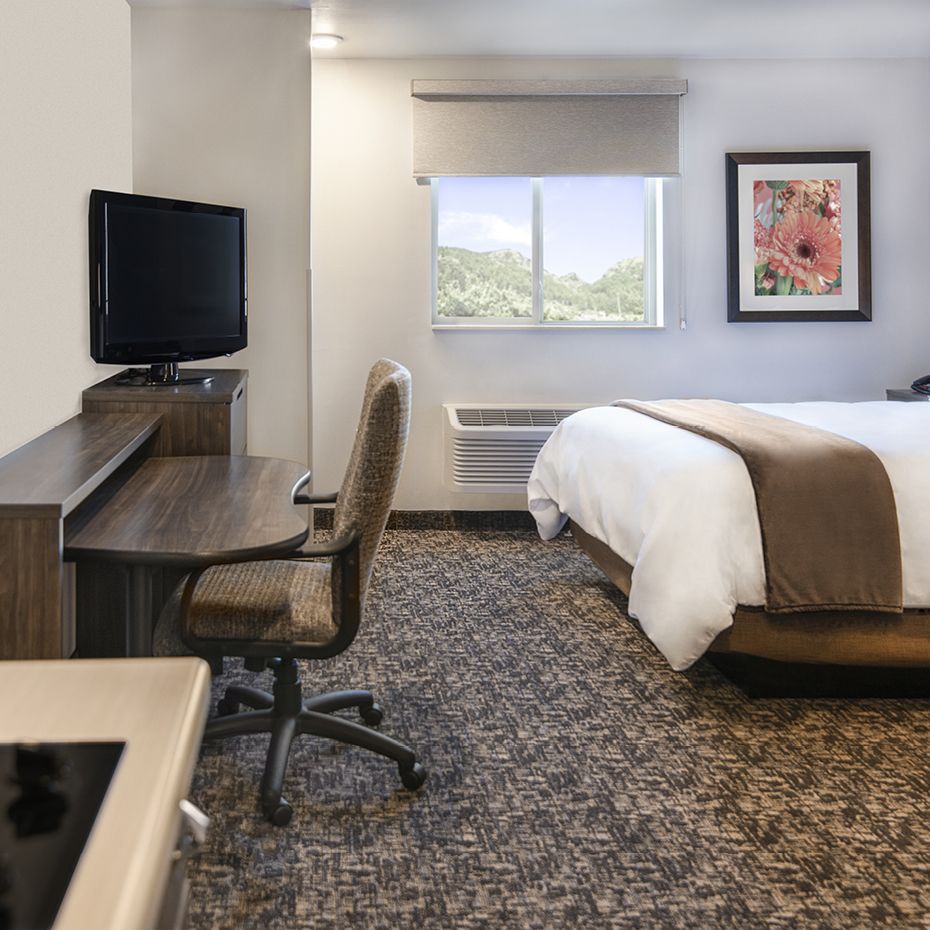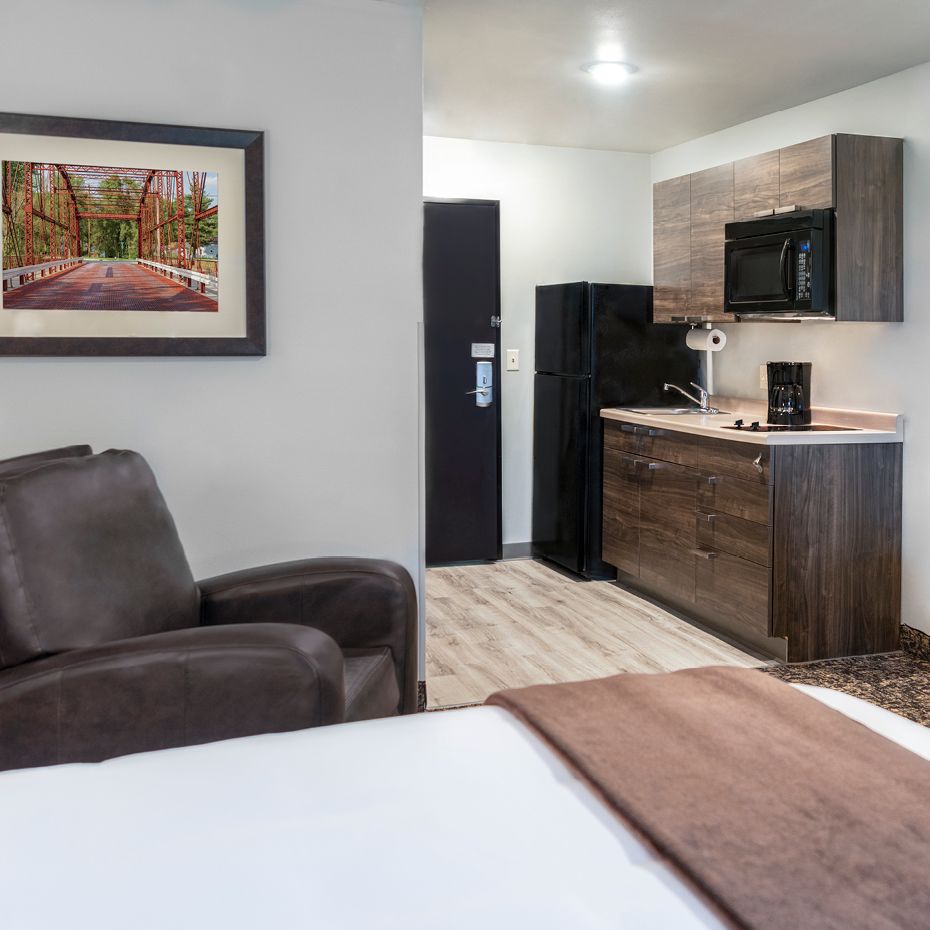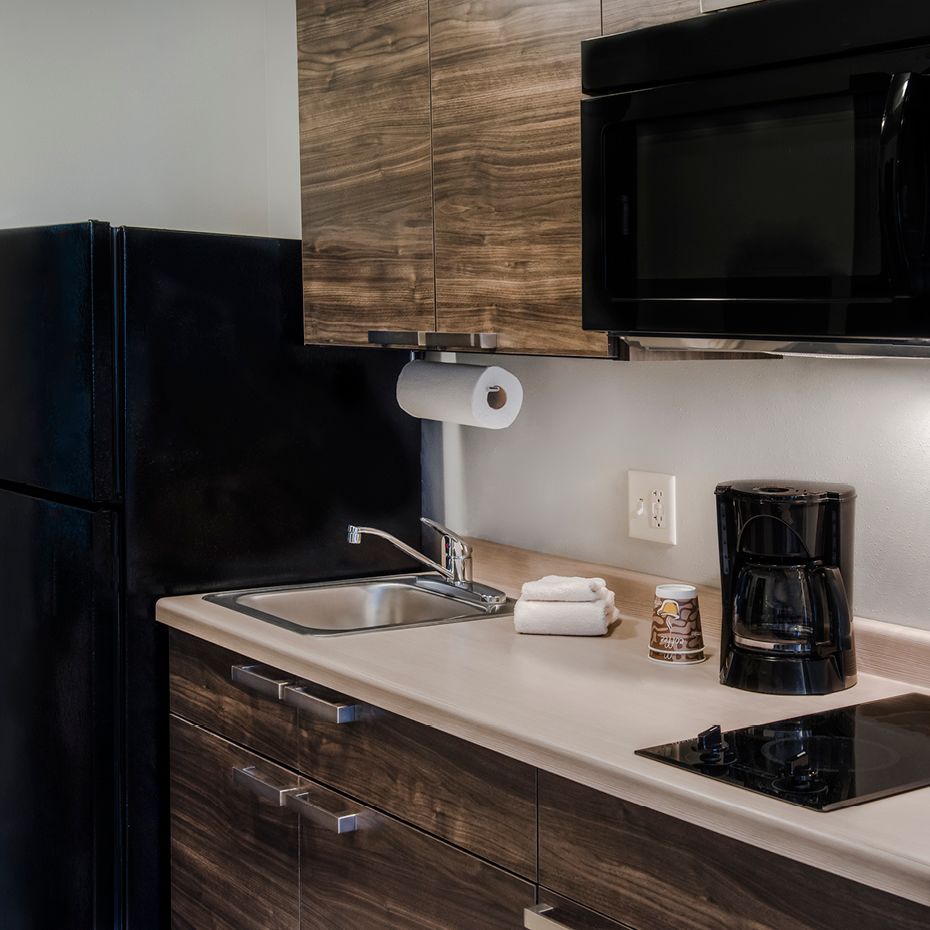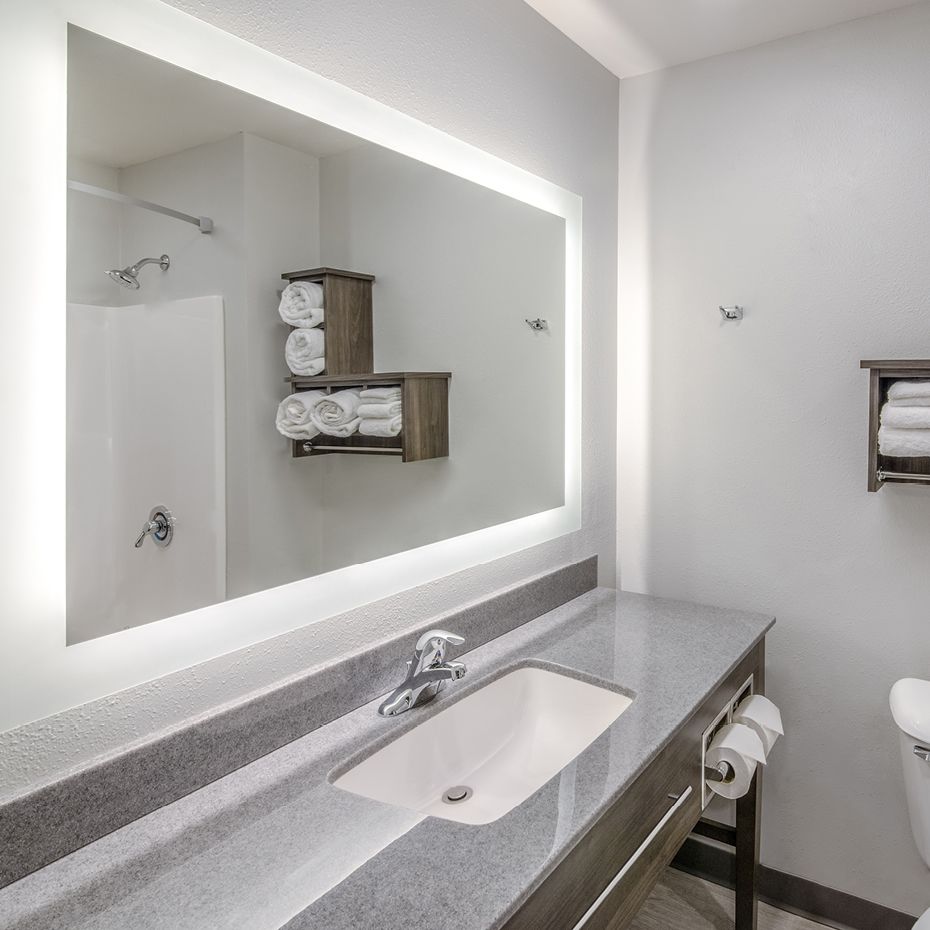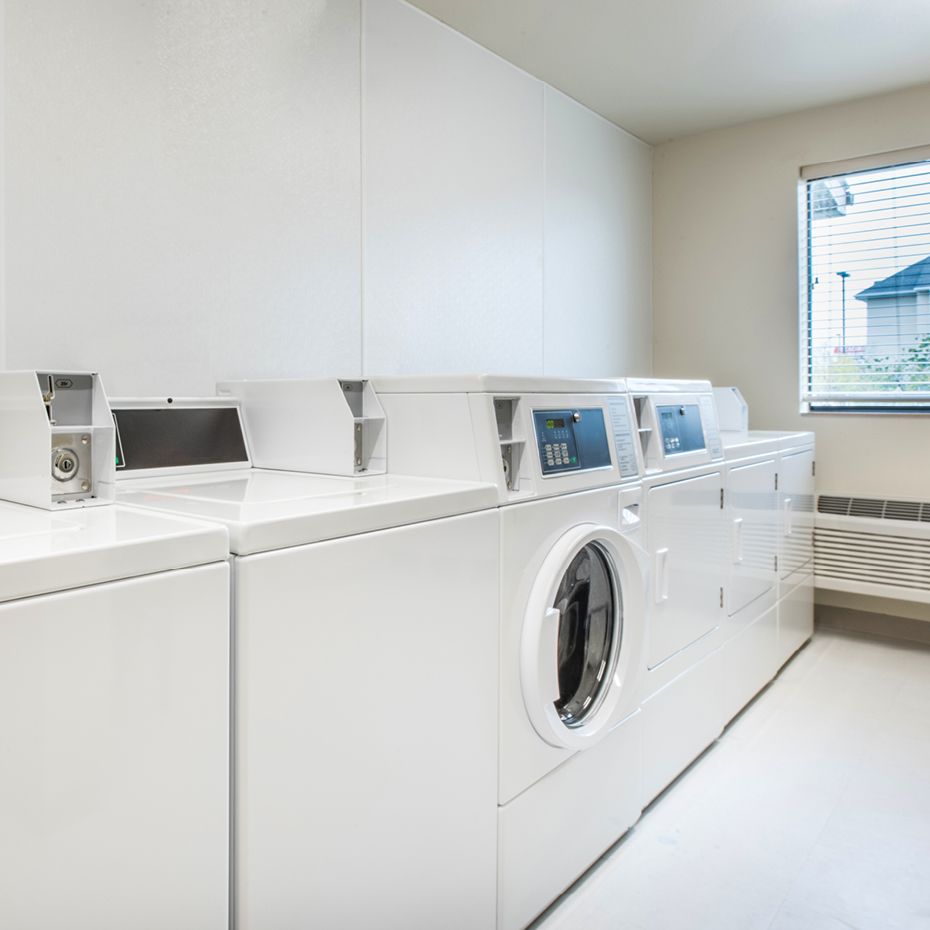 Place Name
Address
Phone
Distance
Show on Map

Quaker Steak and Lube

3320 Mid America Dr, Council Bluffs, IA 51501
712-322-0101
0.25

Casual Dining/Sports Bar

Ruby Tuesday

3150 24th Ave, Council Bluffs, IA 51501
712-328-0046
0.25

American Cuisine/Casual Dining

Hooters

2910 23rd Ave, Council Bluffs, IA 51501
712-256-2959
0.25

Sports Bar/Restaraunt

Uncle Bucks

2901 Bass Pro Dr, Council Bluffs, IA 51501
712-325-5300
0.5

Casual Dining/American Comfort Food

Jack Binions Steakhouse

2701 23rd Ave, Council Bluffs, IA 51501
712-396-3806
0.75

Upscale Casino Steakhouse

Red Lobster

3040 Dial Dr, Council Bluffs, IA 51501
712-366-5911
3

Casual Dining/American Seafood

Cracker Barrel

530 30th Ave, Council Bluffs, IA 51501
712-366-6076
3

Casual Dining/American Comfort Food

Perkins Restaurant and Bakery

3250 South Expressway, Council Bluffs, IA 51501
712-366-0585
3

Casual Dining

Olive Garden

3707 Denmark Dr, Council Bluffs, IA 51501
712-366-0688
4

Casual Dining/Italian-American Cuisine

360 Steakhouse

1 Harrahs Blvd, Council Bluffs, IA 51501
712-329-4703
1.75

Upscale Casino Steakhouse
Place Name
Address
Phone
Distance
Show on Map

Lewis and Clark Monument/Overlook

Rainbow Point, North On Eighth Street, Council Bluffs, IA 51501
712-328-4650
6.7

Sweeping overlook & monument commemorating the expedition's meeting with Oto and Missouria Indians.

Bob Kerrey Pedestrian Bridge

705 Riverfront Dr, Omaha, NE 68102
(402) 444-5900
2.6

Cable-stayed bridge.

Lake Manawa State Park

S Shore Dr, Council Bluffs, IA 51501
(712) 366-0220
7

Lake Manawa is a lake located in Council Bluffs, Iowa, in the United States.

Bayliss Park & Veterans Plaza

732 Willow Avenue, Council Bluffs, IA,
(712) 435-9347
4

Bayliss Park is located 100 Pearl Street in Council Bluffs and was last renovated in 2007.

Union Pacific Railroad Museum

200 Pearl St, Council Bluffs, IA 51503
712-329-8307
4

History museum on the Union Pacific Railroad with unique, interactive exhibits & a souvenir shop.

Historic General Dodge House

605 S 3rd St, Council Bluffs, IA 51503
(712) 322-2406
3.6

The Grenville M. Dodge House is a historic house museum in Council Bluffs, Iowa.

Western Historic Trails Center

3434 Richard Downing Ave, Council Bluffs, IA 51501
712-366-4900
2.7

Opened in 1997, the center explores the area's early pioneer history with exhibits, trails & events.

Durham Museum

801 S 10th St, Omaha, NE 68108
402-444-5071
3.6

The museum is dedicated to preserving and displaying the history of the United States' western region

Anytime Fitness

1137 N Broadway, Council Bluffs, IA 51503
712-323-1122
5

Fitness Gym

Planet Fitness

1751 Madison Ave, Council Bluffs, IA 51503
712-256-7300
5.4

Gym

Mid-America Center

One Arena Way, Council Bluffs, IA 51501
712-323-0536
0.5

Arena/Convention Center - Capacity 7,000

Iowa West Fieldhouse

5 Arena Way Council Bluffs, IA 51503
402-504-1222
2.75

Sports facility built in 2016 with 8 basketball courts and 12 volleyball courts.

Joe's Karting

2121 S 32nd St, Council Bluffs, IA 51501, USA
712-366-4900
1

Professionally designed indoor go kart track for arrive and drive racing.

Henry Doorly Zoo and Aquarium

3701 S 10th St, Omaha, NE 68107
402-733-8401
4.2

Zoo