Contact Us
My Place Hotel-Davenport/Quad Cities, IA
4653 Progress Drive
Davenport, IA 52807
To view or modify an existing reservation within the cancellation time frame, please modify here.
Davenport/Quad Cities, IA
Make My Place Your Place®
My Place Hotel-Davenport/Quad Cities, IA is perfect for both short-term and long-term travelers! Whether you're traveling for business or pleasure, our Davenport, IA extended-stay hotel offers an array of modern amenities to ensure your comfort.
All rooms feature pillow top mattresses, microfiber bedding, and a variety of soft and firm pillows. For added convenience, every room provides a My Kitchen, which includes a full-sized refrigerator, a two burner cooktop, coffee maker and a microwave. Also available for our guests are onsite laundry facilities, making it easy to make My Place Hotel in Davenport, IA your home away from home! Remember to grab a snack from the My Store, stocked with a variety of food and beverage options and other items to enhance your stay.
Ask about our Breakfast in Bed options!
Book online, or by calling (563) 424-1427.
Rooms & Amenities
1 Queen Bed With Recliner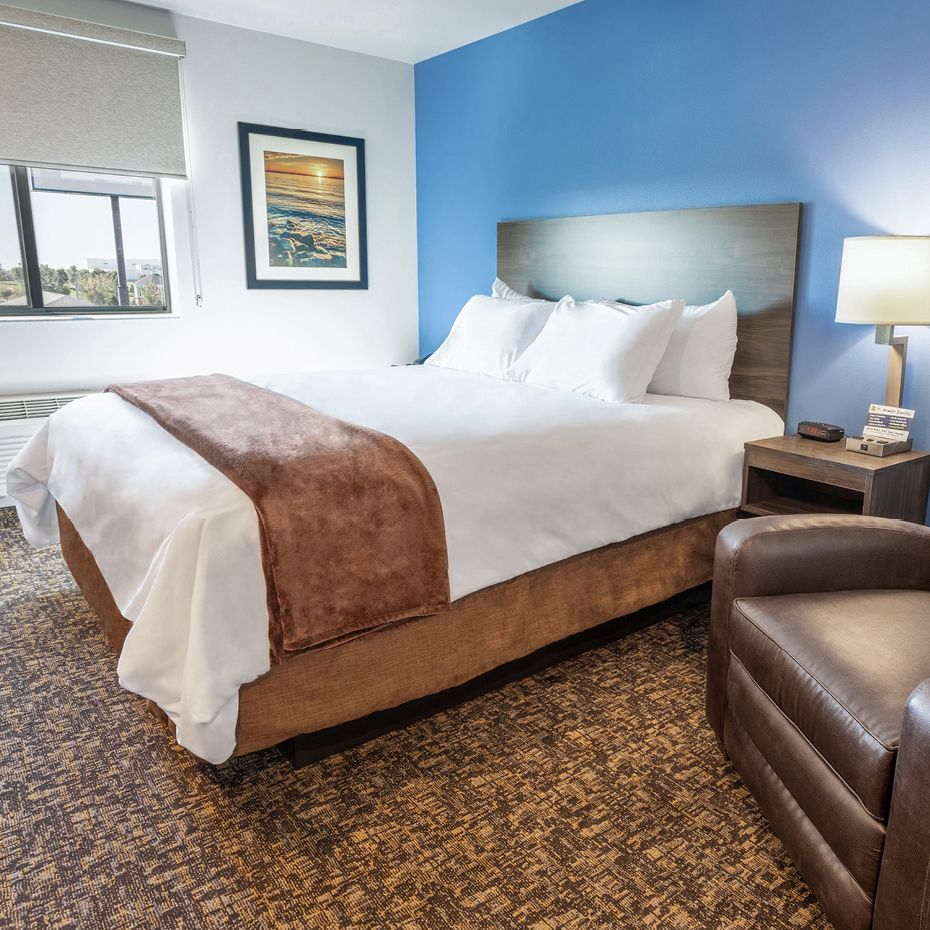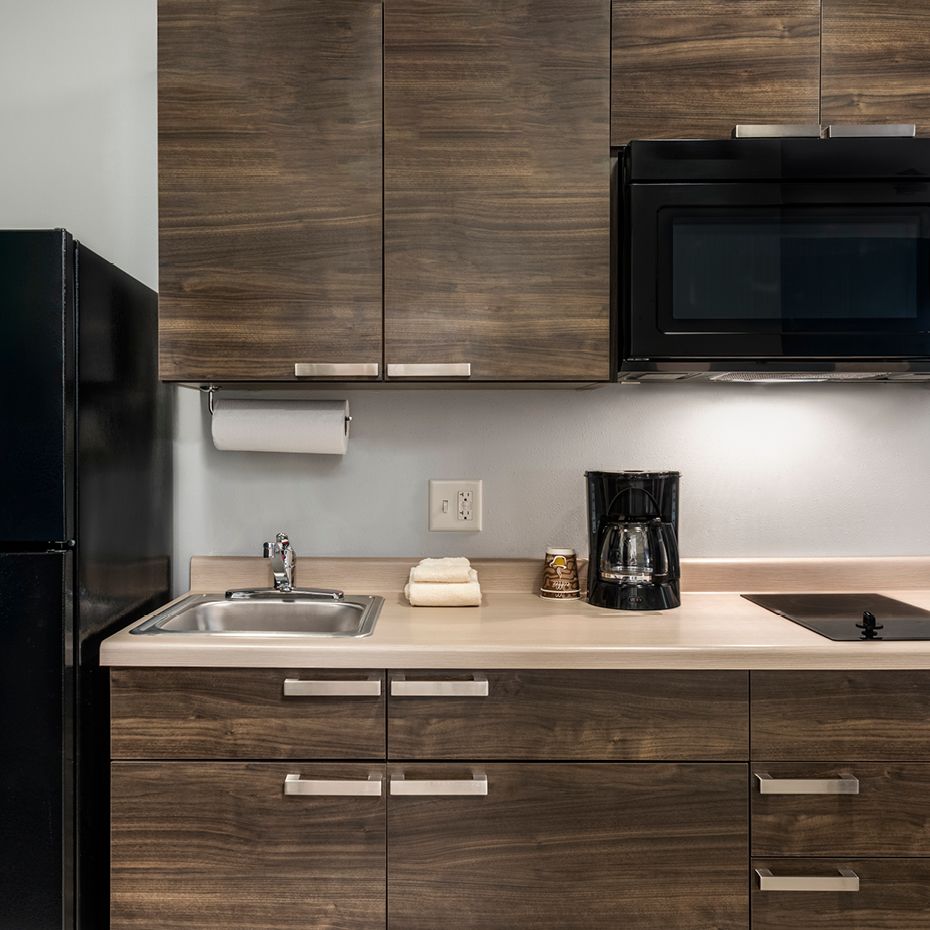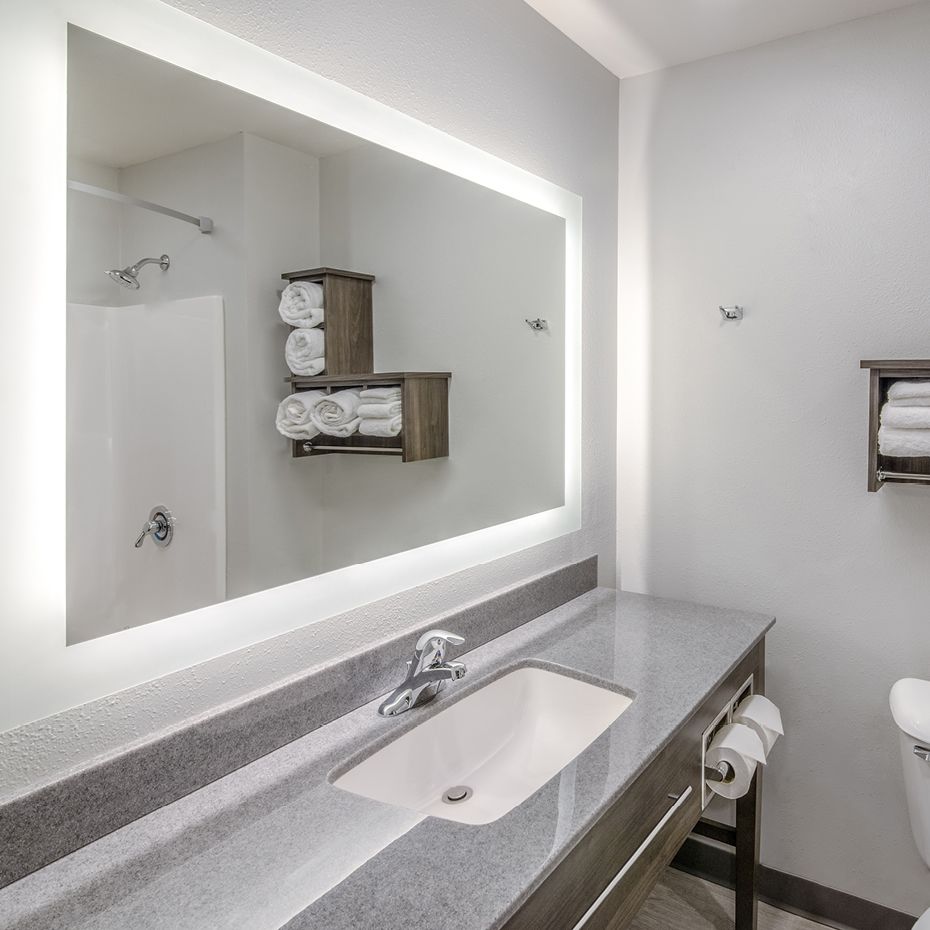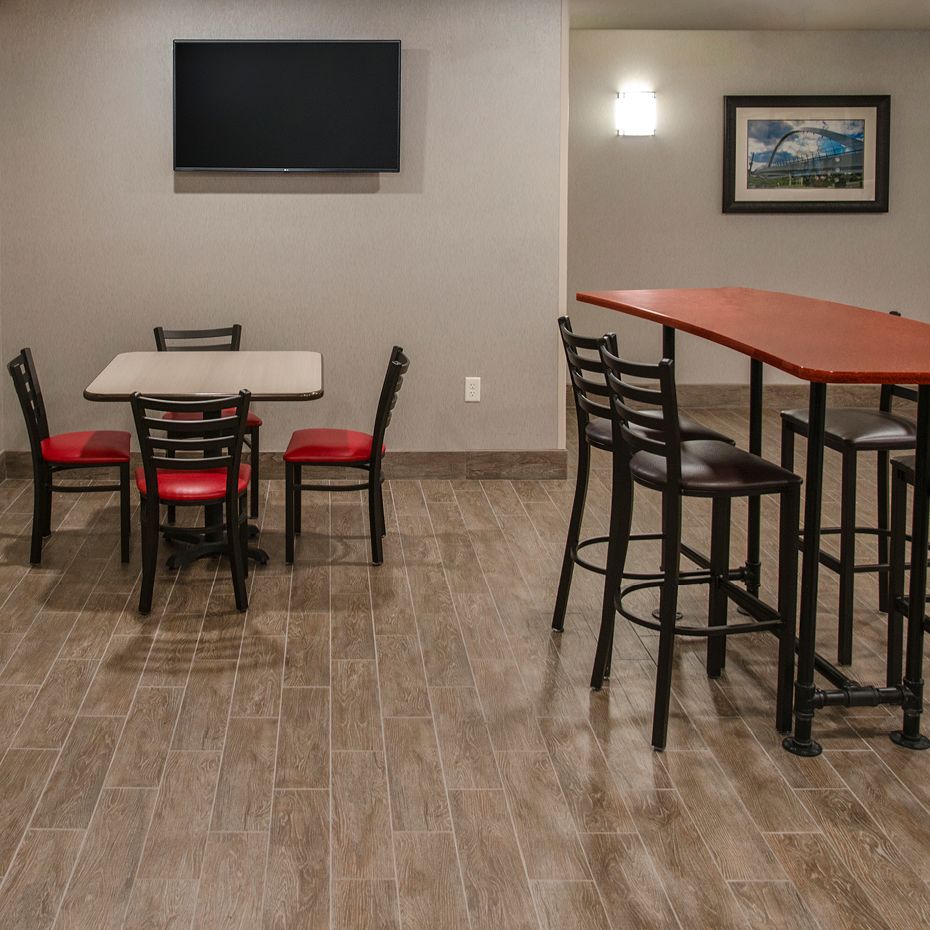 Place Name
Address
Phone
Distance
Show on Map

Osaka Steak House

4901 Utica Ridge Road
563-355-1115
0.27

Hibachi, Japanese Steakhouse

Los Agaves Mexican Grill

4882 Utica Ridge Road
563-359-3660
0.33

Fresh Authentic Mexican Cuisine

Cafe Indigo

4925 Utica Ridge Road
563-359-5211
0.39

House made soups and salads, pita's, burgers and sandwhiches

Buffalo Wild Wings

4860 Utica Ridge Road
563-359-0800
0.29

Handcrafted burgers, wings and more.

Barrell House

5142 Utica Ridge Road
563-888-1975
0.48

Casual Italian, House-made pasta, seafood and steak.

Biaggi's Ristorante Italiano

5195 Utica Ridge Road
563-344-2103
0.57

Casual Italian, house-made pasta, seafood and steaks.

Red Robin Gourmet Burgers

3903 East 53rd Street Davenport, IA
563-344-8655
0.74

Full bar, family chain known for their hand crafted burgers.

Hu Hot Mongolian Grill

3006 E 53rd Street
563-359-0011
1.44

Create your own all-you-can-eat stir fry.

China Cafe

3018 E 53rd Street
563-441-9989
1.38

Fresh ingredients, cornerstone of Davenport recognized for outstanding cuisine with fast delivery.

Golden Corral

5202 Elmore Ave
563-355-5611
1.55

Endless options for an endless appetite. American cuisine.
Place Name
Address
Phone
Distance
Show on Map

Rave Cinemas Davenport 53

3601 E 53rd Street Davenport, IA
563-441-0242
0.73

Theater

Family Art and Science Museum

2900 Learning Campus Drive
563-344-4106
2.1

Museum

Rhythm City Casino Resort

7077 Elmore Ave
563-328-8000
2.67

Enjoy a non-stop gaming experience at Rhythm City Casino Resort™ in Davenport, Iowa when you check out our fresh dining, live local entertainment, and unmatched personal service.

Splash Landing Aquatic

2220 23rd Street Bettendorf, IA
563-344-4124
2.38

Aquatic Center

Vander Veer Botanical Park

215 W Central Park Ave
563-326-7812
4.82

The Vander Veer Botanical Park is a 33-acre botanical garden in the Vander Veer Park Historic District of Davenport, Iowa.

John Deere Pavillion

1400 River Dr.
309-765-1000
5.75

The John Deere Pavilion landmark is part of the John Deere Commons in downtown Moline, Illinois.

Figge Art Museum

225 W 2nd Street Davenport, IA
563-326-7804
5.94

The Figge Art Museum is an art museum in Davenport, Iowa.

Riverboat Twilight

197 Front Street Le Claire, IA
800-331-1467
10.68

Elegant, triple-decked riverboat for day, overnight & sightseeing cruises with dining.

Chocolate Manor

421 W River Drive
563-355-6600
6.05
Frequently Asked Questions