Contact Us
My Place Hotel-Jamestown, ND
502 24th Street Southwest
Jamestown, ND 58401
To view or modify an existing reservation within the cancellation time frame, please modify here.
Jamestown, ND
Make My Place Your Place®
My Place Hotel-Jamestown, ND is perfect for both short-term and long-term travelers! Whether you're traveling for business or pleasure, our Jamestown, ND extended-stay hotel offers an array of modern amenities to ensure your comfort.
All rooms feature pillow top mattresses, microfiber bedding, and a variety of soft and firm pillows. For added convenience, every room provides a My Kitchen, which includes a full-sized refrigerator, a two burner cooktop, coffee maker and a microwave. Also available for our guests are onsite laundry facilities, making it easy to make My Place Hotel in Jamestown, ND your home away from home! Remember to grab a snack from the My Store, stocked with a variety of food and beverage options and other items to enhance your stay.
Ask about our Breakfast in Bed options!
Book online, or by calling (701) 952-4400.
Rooms & Amenities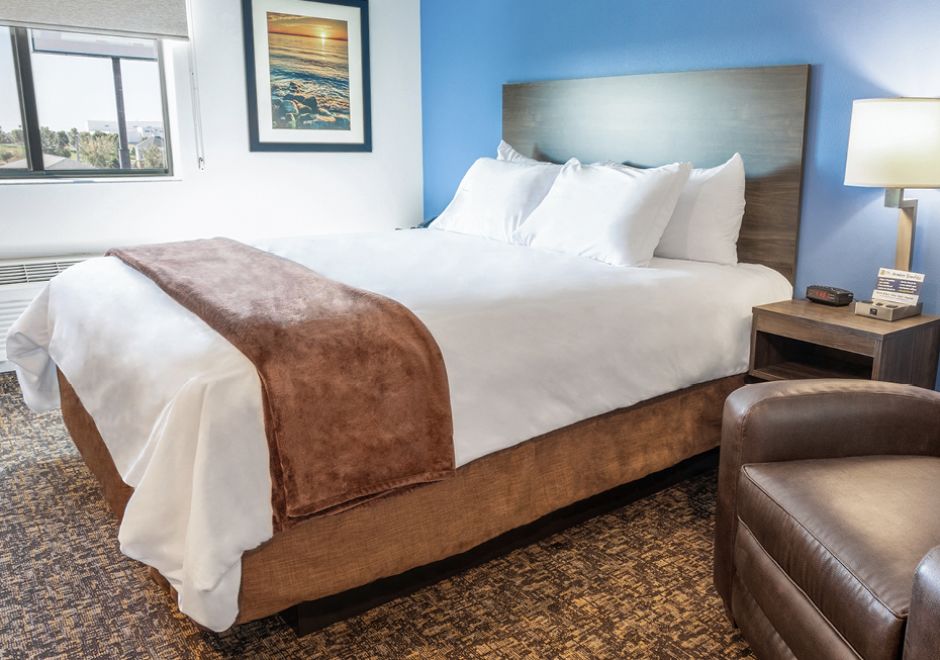 1 Queen Bed with Recliner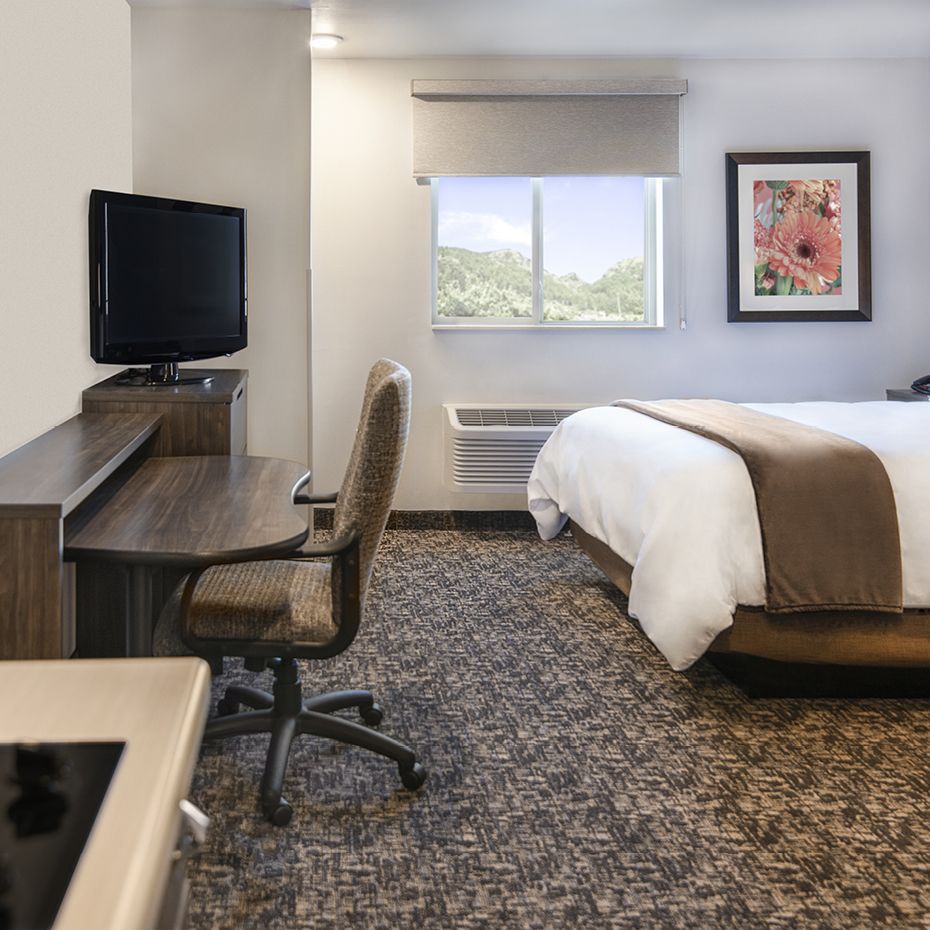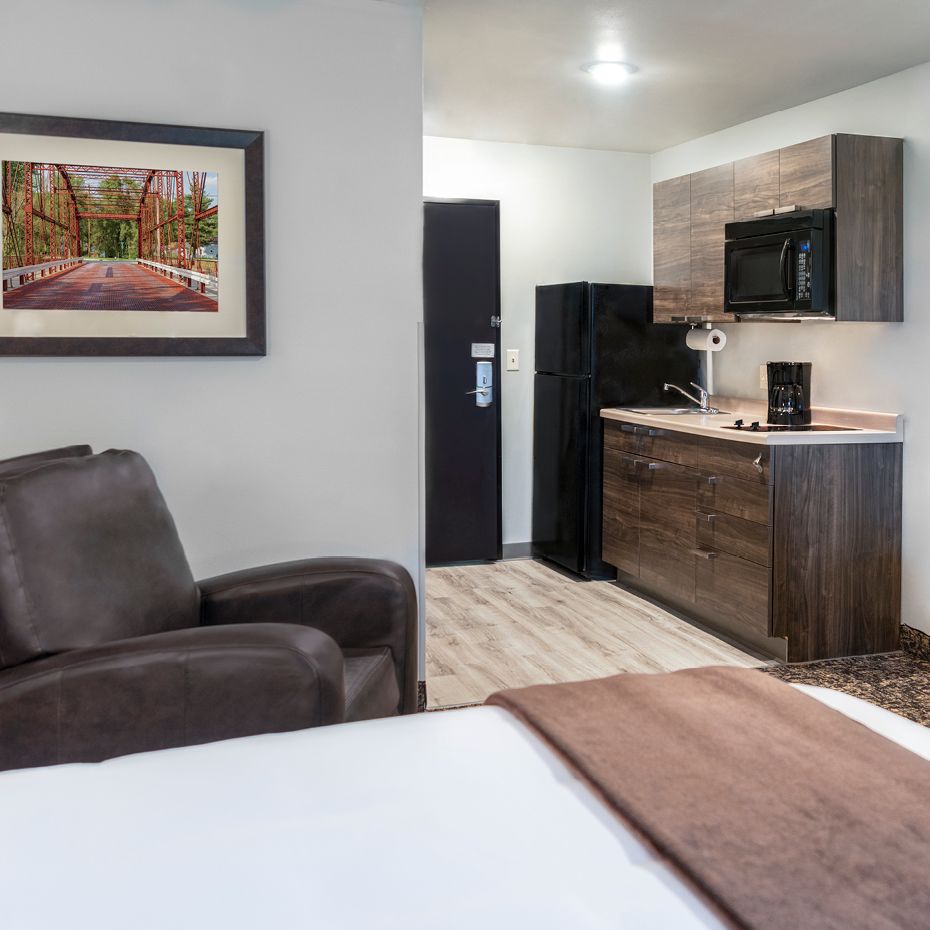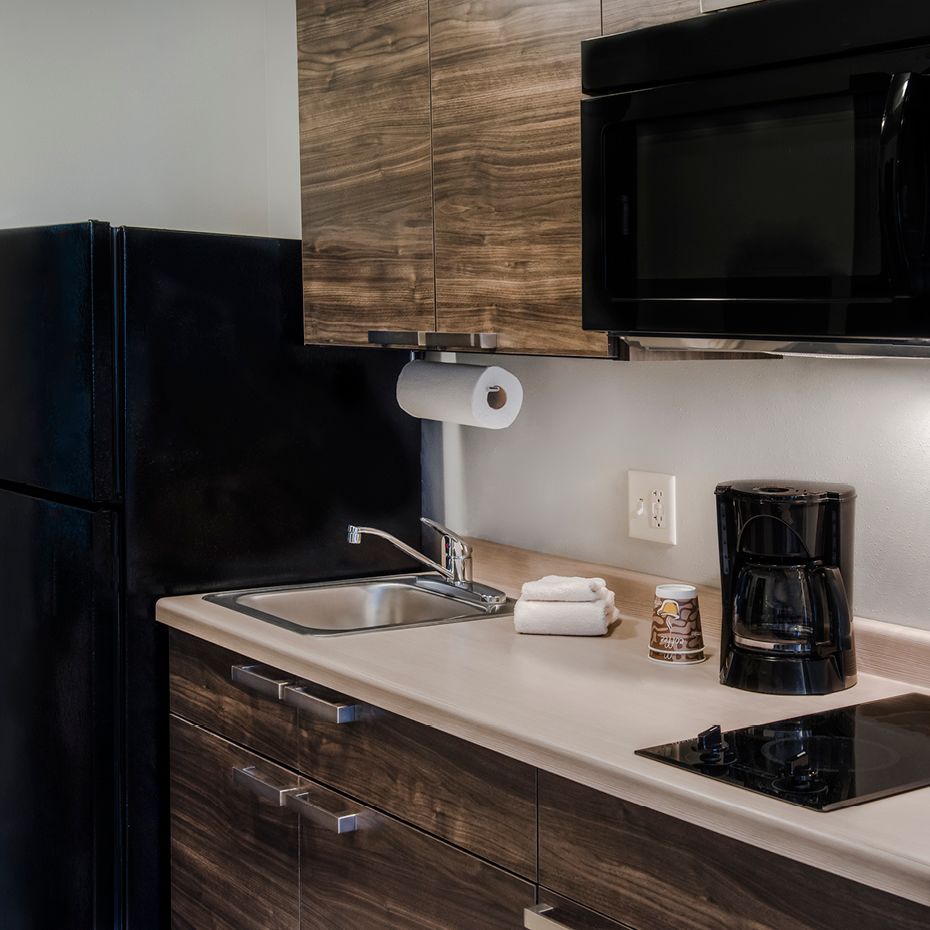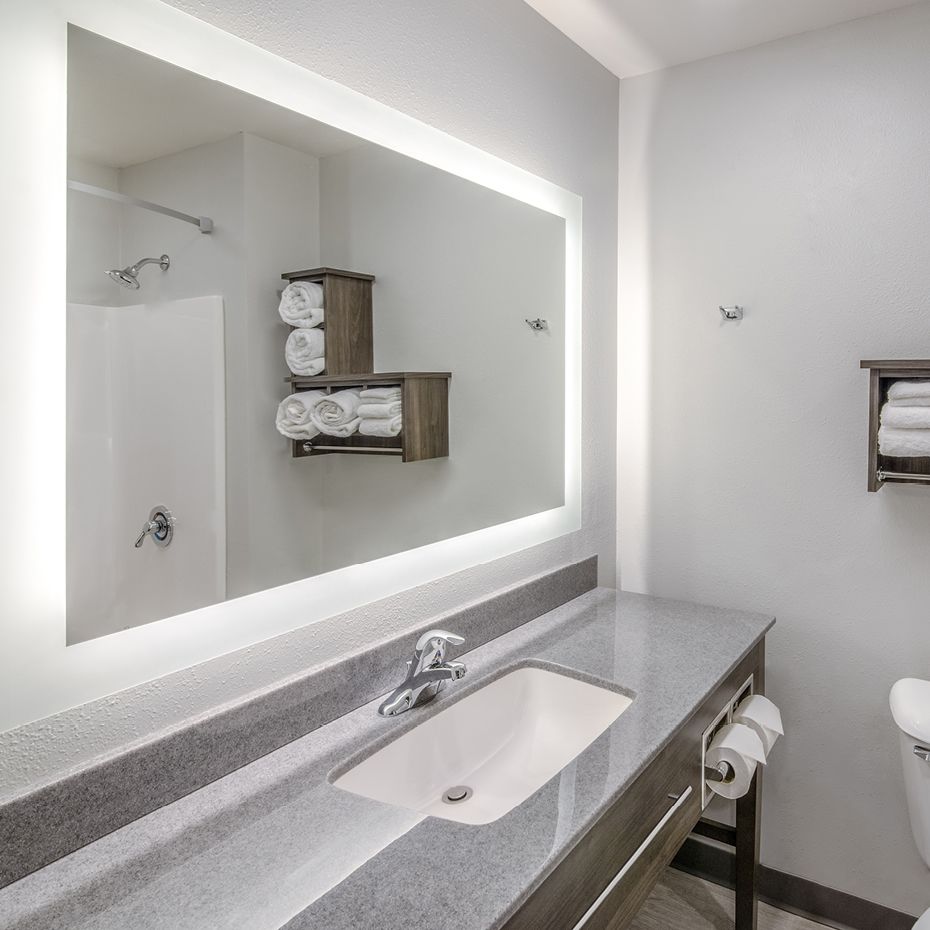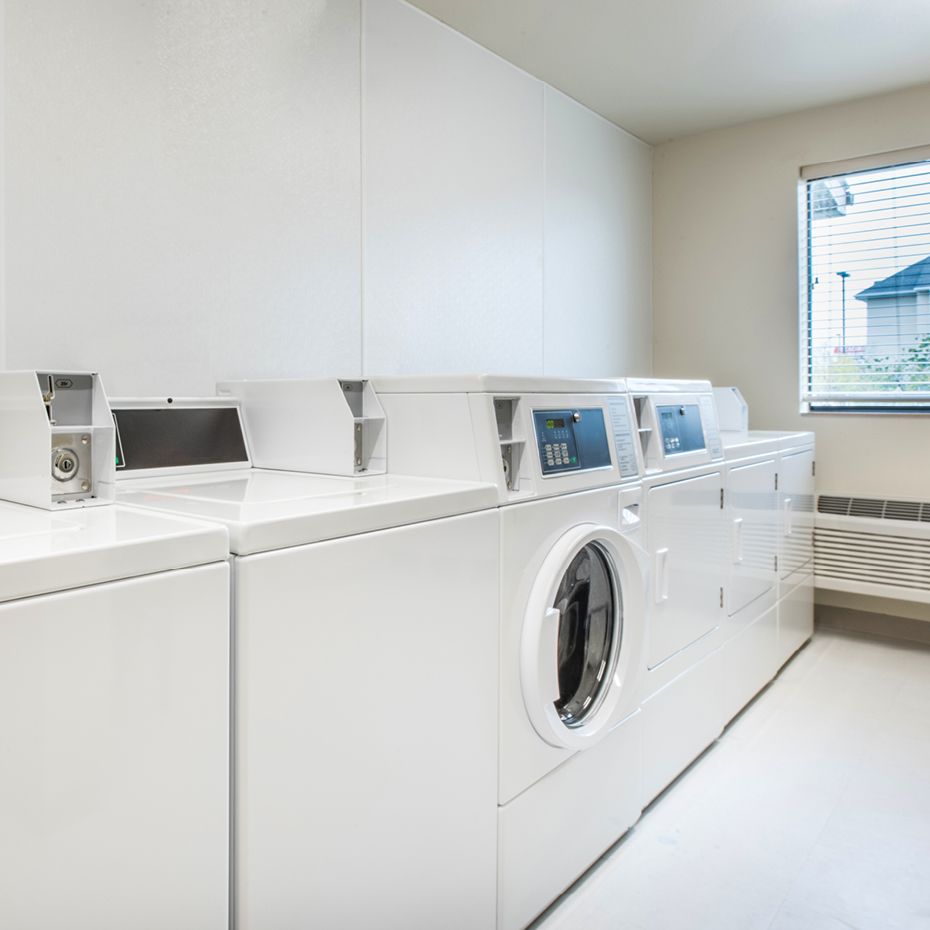 Place Name
Address
Phone
Distance
Show on Map

National Buffalo Museum

500 17th St. SW, Jamestown, ND
(701) 252-8648
0.81

Log building displaying Native American art & artifacts with a buffalo herd on the grounds.

Frontier Village

17th St SE, Jamestown, ND
(701) 320-2725
2.29

Museum

Stutsman County Memorial Museum

321 3rd Ave SE, Jamestown, ND
(701) 251-9145
2.01

Memorial Museum

Jamestown Reservoir

Stutsman Country, Jamestown, ND
2.18

With seven boat launches, seven picnic shelters, two swimming beaches, three miles of hard-surfaced walking and biking trails, a world-class disc golf course, and 2,492 acres of water surface area, the reservoir is Jamestown's premier recreation area.

Saint James Basilica

622 1st Ave S, Jamestown, ND
(701) 252-0119
1.64

St. James Basilica is a parish church in the Diocese of Fargo as well as a minor basilica located in Jamestown, North Dakota, United States.

Jamestown Speedway

19th St NW, Jamestown, ND
4.05

Racetrack

Fort Seward

605 10th Ave NW, Jamestown, ND
(701) 251-1875
3.11

An active military fort from 1872-1877, Fort Seward now houses an interpretive center displaying artifacts excavated from the site's archaeological digs.

Historic Franklin School

312 2nd St SW, Jamestown, ND
2.13

The Franklin School on Second St. SW in Jamestown, North Dakota was built in 1909. It was designed by architect Joseph Bell DeRemer

Trail of Louis L'Amour

404 Louis L'Amour Lane, Jamestown, ND
(701) 251-9145
1.44

Self-guided walking tour. Explore L'Amour's Jamestown through the historic sites where he spent his time. Map available at Tourism Info Center, 404 Louis L'Amour Lane.

The Arts Center

115 2nd St SW, Jamestown, ND
(701) 251-2496
2

The Jamestown Fine Arts Association (aka: The Arts Center) is an exciting place where you can be engaged in the arts—whether you are a visual artist, actor, writer, student, audience member or supporter.
Place Name
Address
Phone
Distance
Show on Map

Sabir's Buffalo Grill

103 1st Ave S, Jamestown, ND
(701) 952-9529
2.07

Dining

IDK Bar and Grill

1009 13 Street NE, Jamestown, ND
(701) 952-5550
3.52

Low-key neighborhood sports bar offering wings with an array of sauces, plus a patio & a pool table

Frontier Fort Bar & Grill

1838 3RD AVE SE, Jamestown, ND
(701) 252-7492
1.42

Dining

La Carreta

2619 8th Ave SW # 115, Ste 115, Jamestown, ND
(701) 252-1930
0.42

Dining

Babb's Coffee House

100 1st Ave S, Jamestown, ND
(701) 251-2227
2.07

Dining

Los Molcajetes Authentic Mexican Restaurant

110 2nd St. NW, Jamestown, ND
(701) 252-1510
2.12

Dining

Applebee's

611 25th St SW, Jamestown, ND
(701) 952-7753
0.32

Full-service chain bar & grill providing hearty American eats in an informal setting.

Plantation Coffee Bar

113 Business Loop W, Jamestown, ND
(701) 952-6700
1.22

Coffee Bar

Domino's Pizza

706 1st Ave S, Jamestown, ND
(701) 252-8888
1.62

Delivery/carryout chain offering a wide range of pizza, plus chicken & other sides.

Spiritwood Resort

435 Spirit Inn Rd, Jamestown, ND
(701) 252-4963
18.7

Dining
Frequently Asked Questions