Contact Us
My Place Hotel-Pasco/Tri Cities, WA
6830 Rodeo Drive
Pasco, WA 99301
To view or modify an existing reservation within the cancellation time frame, please modify here.
Pasco/Tri-Cities, WA
Make My Place Your Place®
My Place Hotel-Pasco/Tri Cities, WA is perfect for both short-term and long-term travelers! Whether you're traveling for business or pleasure, our Pasco/Tri-Cities, WA extended-stay hotel offers an array of modern amenities to ensure your comfort.
All rooms feature pillow top mattresses, microfiber bedding, and a variety of soft and firm pillows. For added convenience, every room provides a My Kitchen, which includes a full-sized refrigerator, a two burner cooktop, coffee maker and a microwave. Also available for our guests are onsite laundry facilities, making it easy to make My Place Hotel in Pasco, WA your home away from home! Remember to grab a snack from the My Store, stocked with a variety of food and beverage options and other items to enhance your stay.
Ask about our Breakfast in Bed options!
Book now online, or by calling (509) 545-2186.
Rooms & Amenities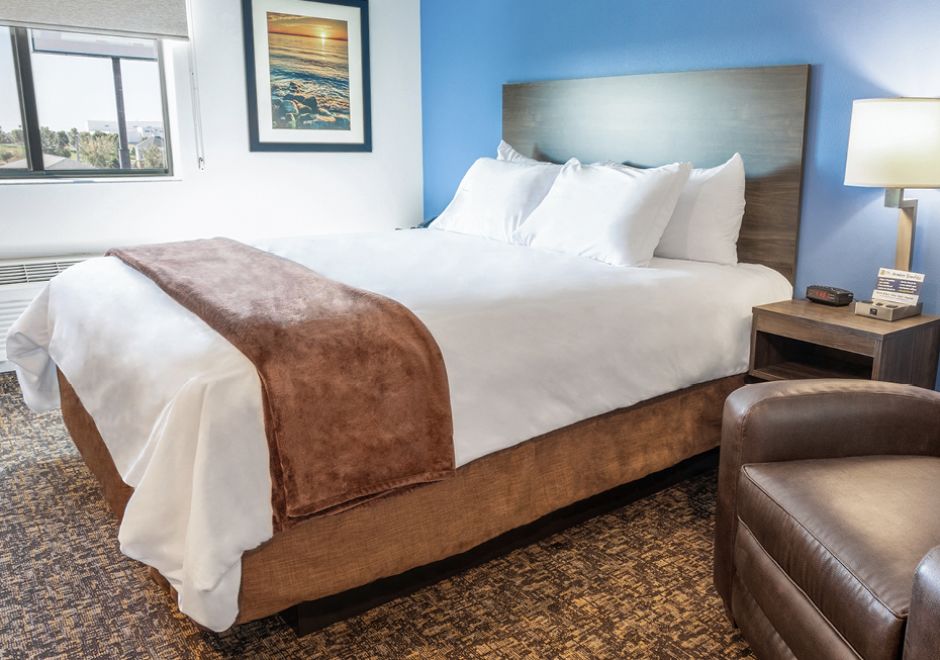 1 Queen Bed With Recliner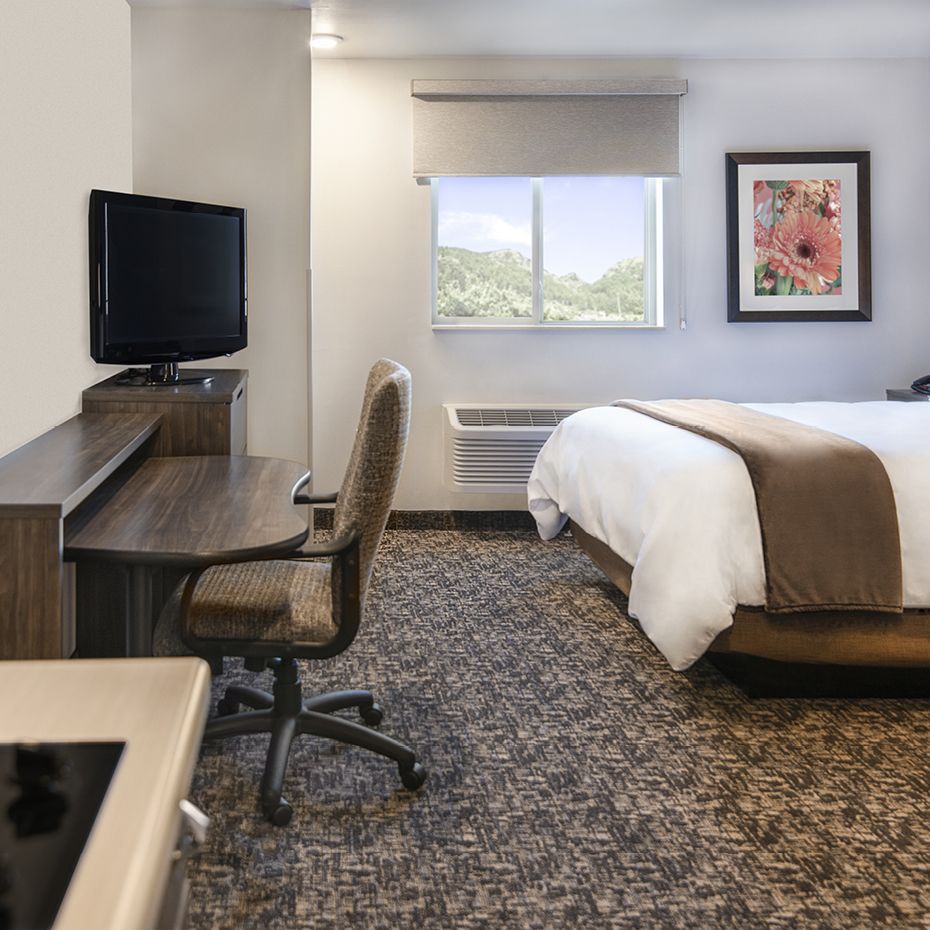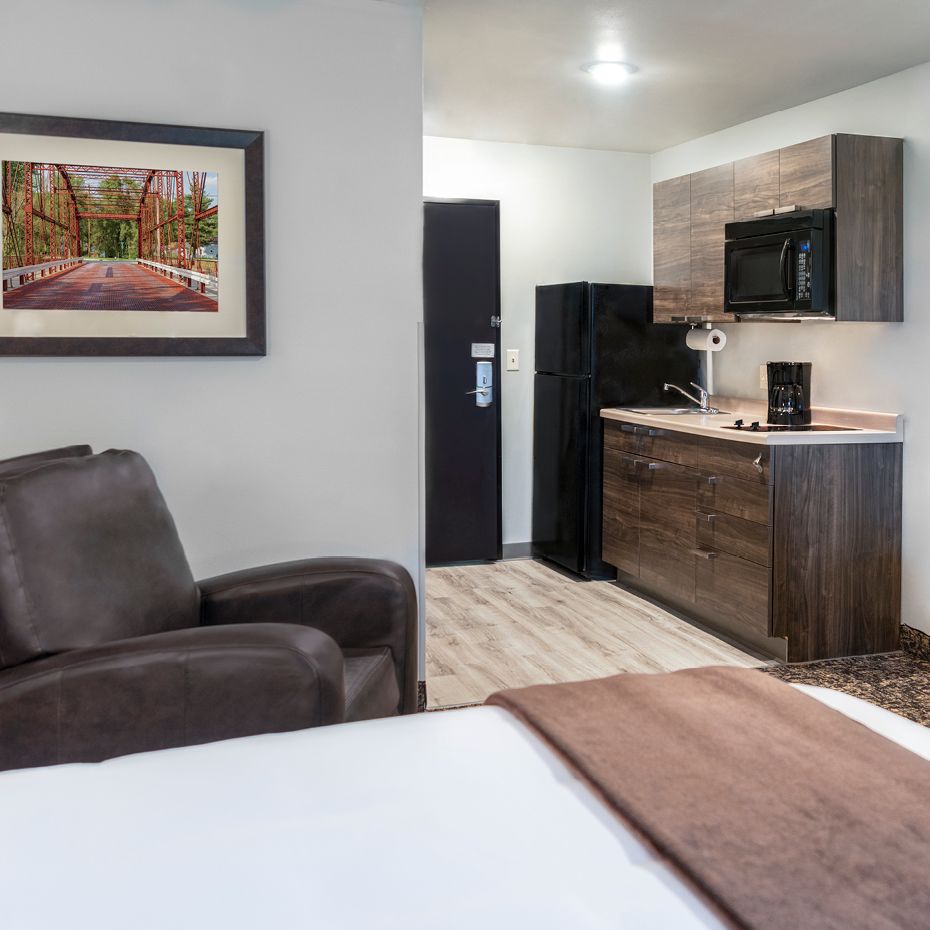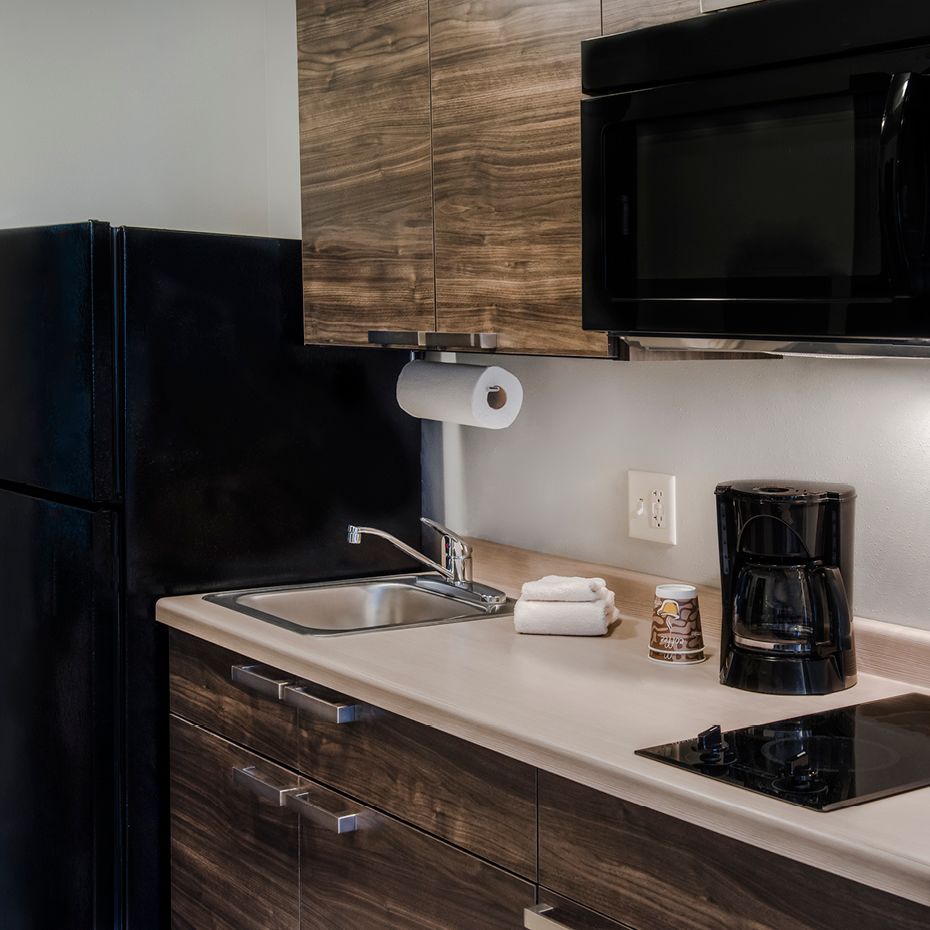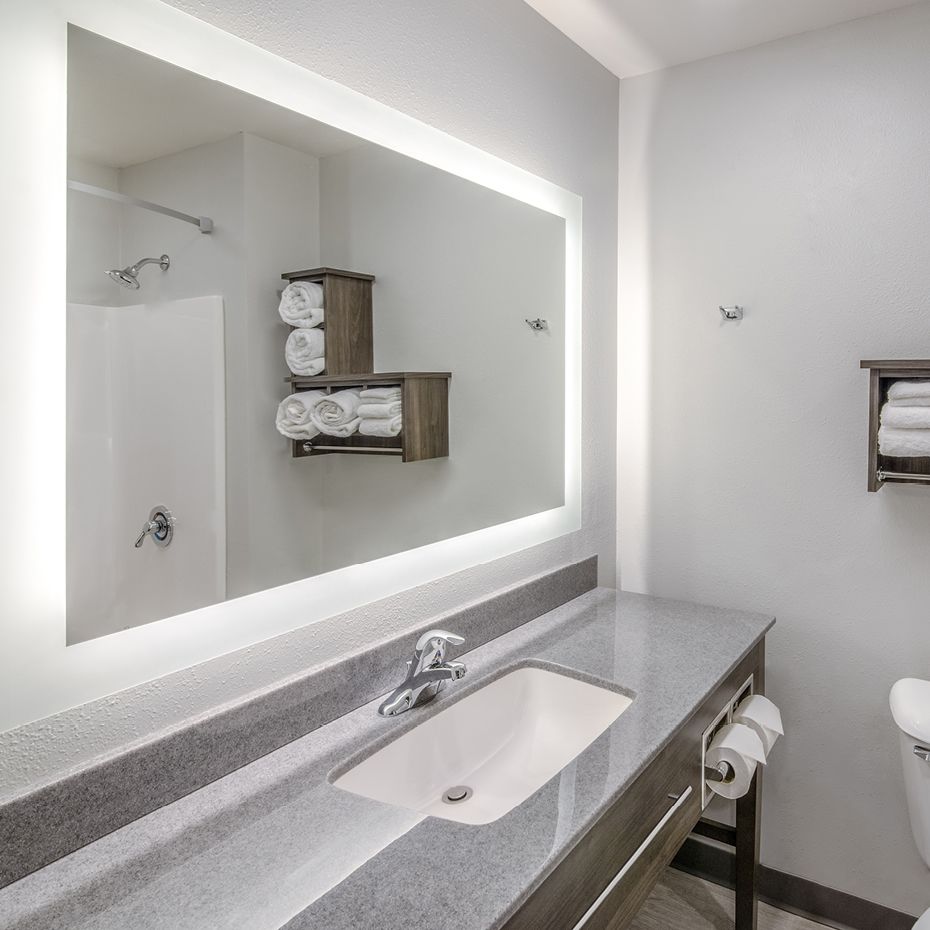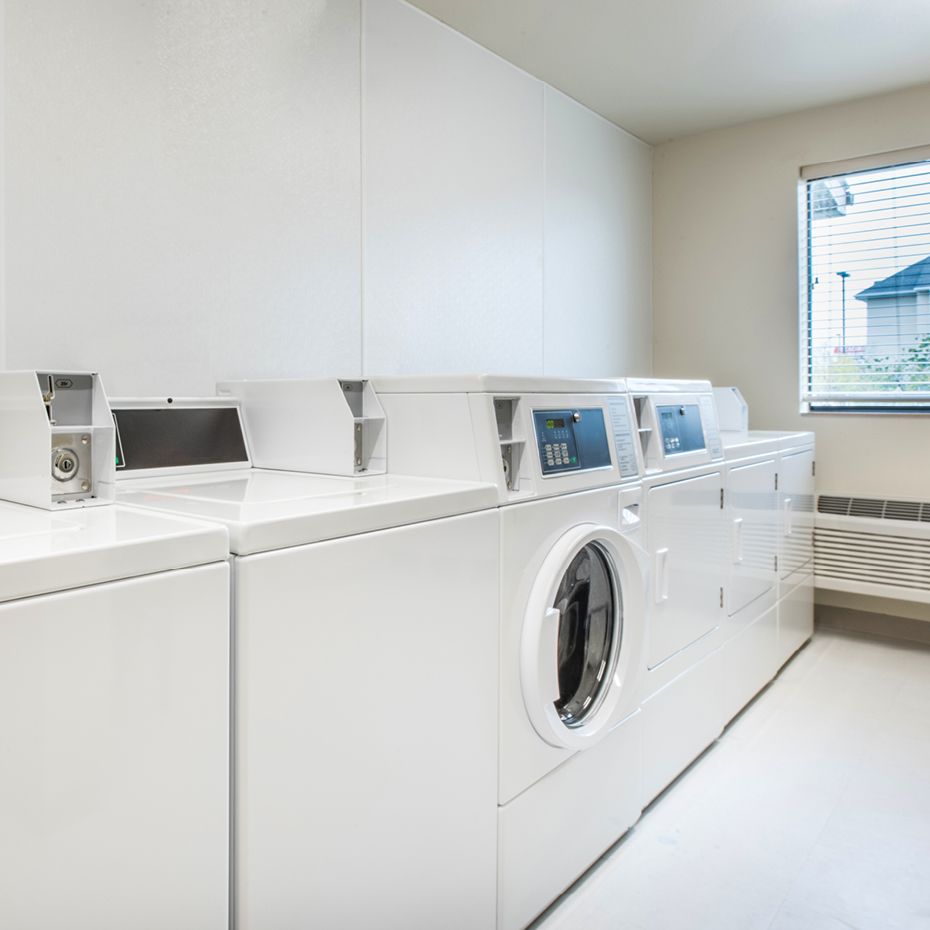 Place Name
Address
Phone
Distance
Show on Map

Sacajawea State Park

Tank Farm Rd., Pasco, WA
(360) 902-8844
10.79

Sacajawea State Park is a 284-acre Washington state park located at the confluence of the Snake and Columbia rivers in the city of Pasco.

Fairchild Cinemas

5020 Convention Dr, Pasco, WA
(509) 544-8500
0.38

Movie theater with stadium seating & arcade games showing 1st-run films on 8 screens.

Franklin County Historical Society

305 North Fourth Avenue, Pasco, WA
(509) 547-3714
6.3

Small museum with local history exhibits, including old photographs & artifacts, plus a gift shop.

Pasco Aviation Museum

4022 N. Stearman Ave, Pasco, WA
(509) 547-6271
5.02

Museum

TRAC Center

6600 Burden Blvd, Pasco, WA
(509) 543-2999
0.2

Event Center

Road 68 Soccer Complex

6200 Burden Blvd, Pasco, WA
(509) 544-0276
0.54

Soccer Complex

Pasco Softball Complex

Homerun Rd, Pasco, WA
0.31

Softball Complex

Three Rivers Convention Center

7016 W Grandridge Blvd, Kennewick, WA
(509) 737-3714
9.15

The Three Rivers Convention Center is the convention center for the Tri-Cities of south-eastern Washington, United States

Toyota Center

7016 W Grandridge Blvd, Kennewick, WA
(509) 783-9999
9.15

The Toyota Center is a multi-purpose arena in the northwest United States, located in Kennewick, Washington

Gesa Stadium

6200 Burden Blvd, Pasco, WA
(509) 544-8789
0.54

Stadium
Place Name
Address
Phone
Distance
Show on Map

Country Mercantile

232 Crestloch Rd, Pasco, WA
(509) 545-2192
10.16

Dining

Baan Khun Ya

5109 N road 68, Pasco, WA
(509) 412-1201
0.47

Dining

Cousins' Restaurant

4605 N. Road 68, Pasco, WA
(509) 543-9925
0.13

Unpretentious establishment serving ample plates of traditional American fare, desserts & cocktails.

Viera's Bakery

430 West Lewis Street, Pasco, WA
(509) 546-9726
6.48

Bakery

Golden Wok

5024 North Road 68, Pasco, WA
(509) 792-1588
0.37

Located at 5024 N Road 68, Suit #C&D, Pasco, WA 99301, our restaurant offers a wide array of authentic Chinese Food, such as Szechuan Chicken, Boneless Spare Ribs, Fried Oyster, Chicken Salad, Singapore Chow Mee Fun, & etc

Fiesta Mexican Restaurant

5210 N Road 68 Suite L, Pasco, WA
(509) 543-6884
0.5

Contemporary place featuring Mexican classics, tropical cocktails & beer, plus a patio & live music.

Hacienda Del Sol

5024 North Road 68, Pasco, WA
(509) 547-6392
0.37

Bustling bar & restaurant serving ample platters of familiar Mexican fare, plus beer & cocktails.

Magills on Road 68

3214 Road 68, Pasco, WA
(509) 547-6448
1.07

Down-home American fare served in a historical alpine village-style spot with a patio & a full bar.

Shakeys Pizza

4525 N Road 68, Pasco, WA
(509) 545-8588
0.17

Pizza chain offering pies, fried chicken & lunch buffets in relaxed digs with a kids' game area.

Teriyako Grill

5325 N Road 68, Pasco, WA
(509) 547-0949
0.57

Dining