Contact Us
My Place Hotel-Ankeny/Des Moines, IA
2506 Southeast Tones Drive
Ankeny, IA 50021
To view or modify an existing reservation within the cancellation time frame, please modify here.
Ankeny/Des Moines, IA
Make My Place Your Place®
My Place Hotel-Ankeny/Des Moines, IA is perfect for both short-term and long-term travelers! Whether you're traveling for business or pleasure our Ankeny, IA extended-stay hotel offers an array of modern amenities to ensure your comfort.
All rooms feature pillow top mattresses, microfiber bedding, and a variety of soft and firm pillows. For added convenience, every room provides a My Kitchen, which includes a full-sized refrigerator, a two burner cooktop, coffee maker and a microwave. Also available for our guests are onsite laundry facilities, making it easy to make My Place Hotel in Ankeny, IA your home away from home! Remember to grab a snack from the My Store, stocked with a variety of food and beverage options and other items to enhance your stay.
Ask about our Breakfast in Bed options!
Book online, or by calling (515) 381-0589.
Rooms & Amenities
1 Queen Bed With Recliner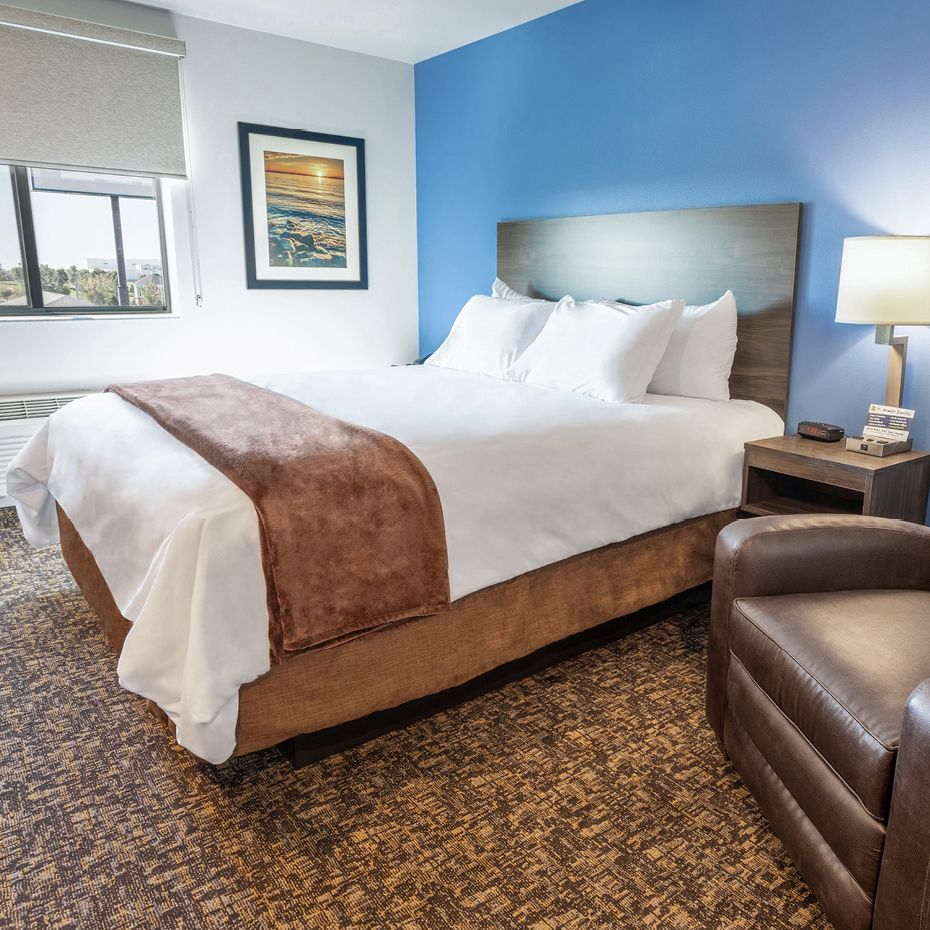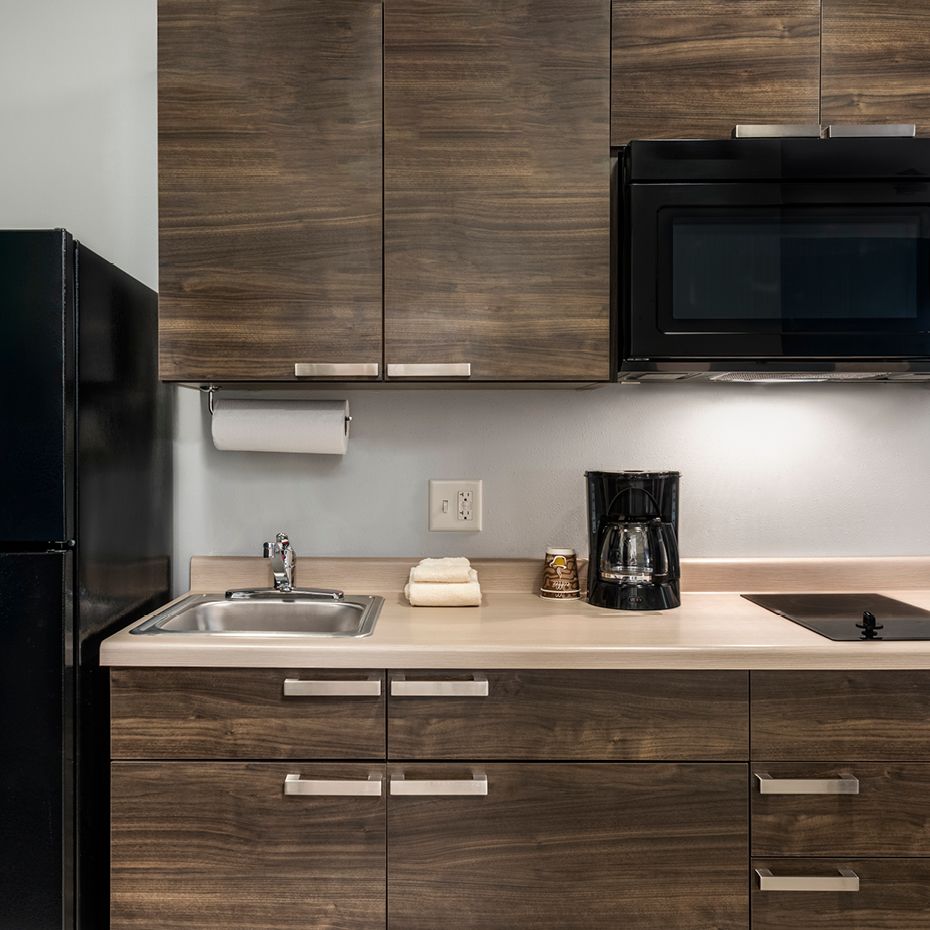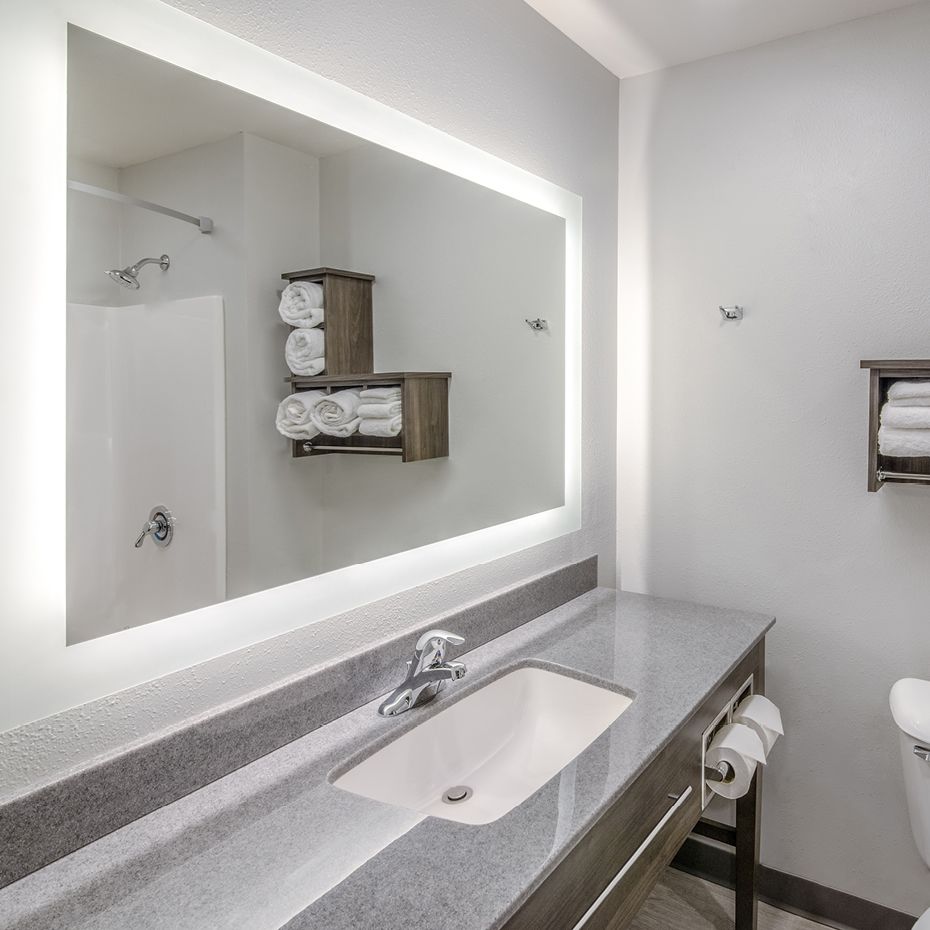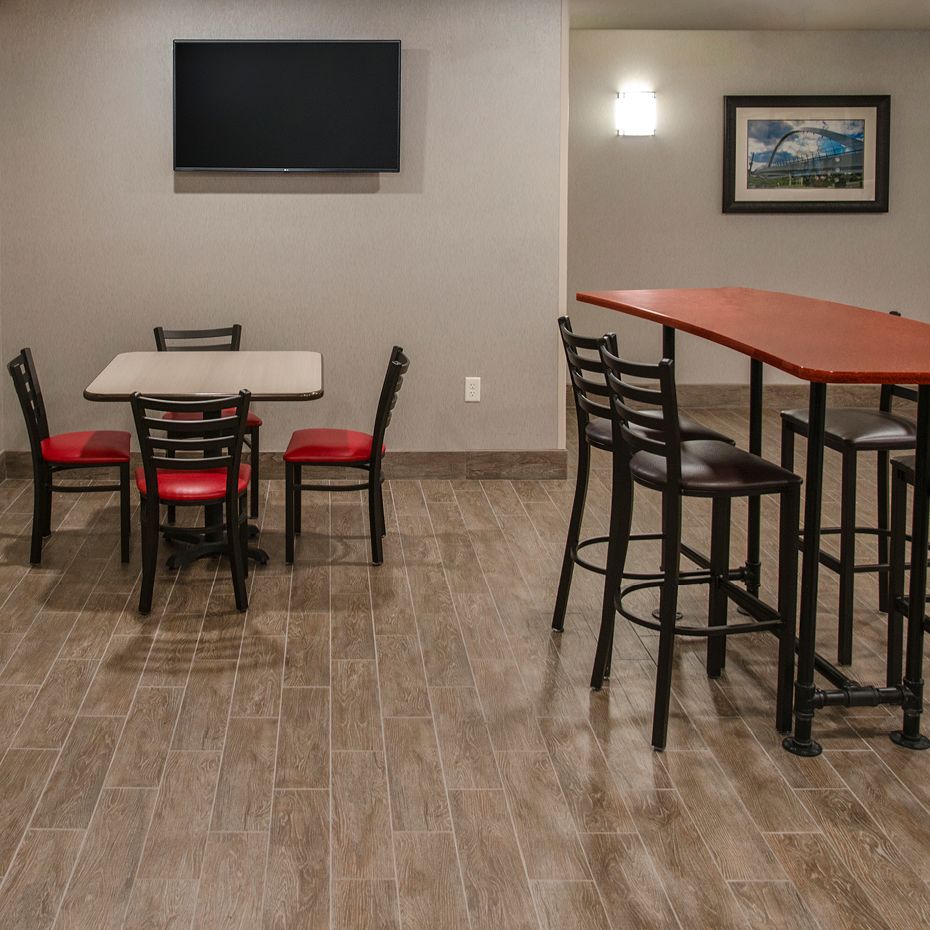 Place Name
Address
Phone
Distance
Show on Map

Waterfront Seafood Market Restaurant

2414 SE Tones Dr, Ankeny, IA 50021
(515) 963-1940
0.23

Family-owned seafood restaurant & adjacent market with fish, spices & kitchen tools. Freshest fish and seafood available

HuHot Mongolian Grill

2310 SE Delaware Ave, Delaware Marketplace, Ankeny, IA 50021
(515) 963-7860
1.02

Create your own style stir fry cuisine - all you can eat.

Pho 85

1701 SE Delaware Ave, Ankeny, IA 50021
(515) 964-2388
1.36

Offering pho & other traditional Vietnamese dishes, plus Thai and SE Asian options & bubble tea.

Tokyo Steak House

113 SE Delaware Ave #104, Ankeny, IA 50021
(515) 963-8898
2.65

Contemporary place with bar seating for sushi & cocktails, with teppanyaki & other Japanese staples. Hibachi seating and regular dining.

Thunderhead Sports Bar & Grill

1325 SW Oralabor Rd, Ankeny, IA 50023
(515) 289-1578
2.58

Spacious venue offering Thunderhead Brewing & other craft beers on tap, plus pub fare & lots of TVs. American food and family friendly.

Main Street Cafe & Bakery

2510 SW White Birch Dr #1,2, Ankeny, IA 50023
(515) 964-7141
3.11

Bakery & cafe serving breakfast, daily fresh soup & sandwiches in a stylish, contemporary atmosphere. Drive thru.

Fong's Pizza Ankeny

1450 SW Vintage Pkwy #120, Ankeny, IA 50023
(515) 243-8888
3.09

Asian-inspired pizzas & appetizers, sandwiches, salads and desserts. We have an expanded tiki bar and offer 88 beers on draft in a beautifully designed tiki bar featuring beautiful bamboo woodwork.

Flavory Bistro

1450 SW Vintage Pkwy, Ankeny, IA 50023, USA
(515) 443-7272
3.12

Mediterranean food

Leaning Tower of Pizza - Uptown Ankeny

512 SW 3rd St, Ankeny, IA 50023
(515) 964-0401
3.55

Old-school Italian standby featuring checkered tablecloths & a menu of pizza, pasta & sandwiches. Homemade food, full bar and local tap selections
Place Name
Address
Phone
Distance
Show on Map

Alohana Hawaiian Grill

802 SE Oralabor Rd, Ankeny, IA 50021
(515) 964-2800
0.94

Hawaiian and American cuisine

The Playground For Kids

2401 SE Tones Dr #7, Ankeny, IA 50021
(515) 965-9899
0.21

Indoor playground and activity center for kids

Fridley - Springwood 9

2829 S Ankeny Blvd, Ankeny, IA 50023
(515) 964-7887
1.6

Longtime, family-owned movie theater chain screening first-run films & offering concessions.

Otter Creek Golf Course

4100 NE Otter Creek Drive, Ankeny, IA 50021
(515) 965-6464
5.2

Golf Course

DMACC Ankeny Campus

2006 South Ankeny Boulevard, Ankeny, IA 50023
(515) 964-6200
2.61

Community College in Ankeny, Iowa

Adventureland

3200 Adventureland Dr, Altoona, IA 50009
(515) 266-2121
6.92

Adventureland is a family-owned amusement park in Altoona, Iowa. It is marketed as featuring over 100 rides, shows and attractions.

Puttmasters At The Pines

2977 NW 66th Ave, Des Moines, IA 50313
(515) 289-0205
5.76

Miniature golf course in Polk County, Iowa

Wells Fargo Arena

233 Center St, Des Moines, IA 50309
(515) 564-8000
9.97

Wells Fargo Arena is a 16,980-seat multi-purpose arena in Des Moines, Iowa, United States.

Science Center of Iowa & Blank IMAX Dome Theater

401 W Martin Luther King Jr Pkwy, Des Moines, IA 50309
(515) 274-6868
10.55

Science museum in Des Moines, Iowa

Iowa Cubs Baseball Principal Park

50 309, 1 Line Dr, Des Moines, IA 50309
(515) 243-6111
10.58

Principal Park, formerly Sec Taylor Stadium, is a minor league baseball stadium in Des Moines, Iowa. It is the home field of the Pacific Coast League's Iowa Cubs.

Blank Park Zoo

7401 SW 9th St, Des Moines, IA 50315
(515) 285-4722
15.08

Blank Park Zoo is a 25-acre zoological park on the south side of Des Moines, Iowa near historic Fort Des Moines. The zoo is a member of the Association of Zoos and Aquariums and is the only accredited zoo in Iowa.

Anytime Fitness

2505 SW White Birch Dr, Ankeny, IA 50023
(515) 965-4246
3.12

Memberships, local offers, coaching and training services. Health plan discounts, private showers, 24 hour security, tanning and free parking.

Balance Yoga Lounge

2202 W 1st St, Ankeny, IA 50023
(515) 210-8138
4.9

Yoga, pilates, spas wellness for everyone. Day passes.

Spa810 Ankeny

107, 1802 SE Delaware Ave, Ankeny, IA 50021
(515) 414-2822
1.29

Day spa with laser, skin, massage, anti-aging and aesthetics.

Backspin Indoor Golf

106 SW State St, Ankeny, IA 50023
(515) 965-6087
4.52

Premier indoor golf experience, golf simulators, 2 people can complete 9-holes in 1 hour.

Cascade Falls Aquatic Center

2350 SW Prairie Trail Pkwy, Ankeny, IA 50023
(515) 963-3569
3.74

Heated pool complex with a splash park, slides for all ages, lap lanes, concessions & more.

Bulldog Ceramics

613 S Ankeny Blvd A, Ankeny, IA 50023
(515) 965-6817
2.97

Painting and pottery studios, classes, workshops, paint your own pottery and canvas painting.

Fitness World Clubs

110 N Ankeny Blvd, Ankeny, IA 50023
(515) 964-0170
3.66

Gym offering yoga, zumba and cycling.

Snap Fitness

1010 S 3rd Street 1B, Polk City, IA 50226
(515) 339-7018
10.84

Gym offering cardio equipment, free weights, HDTV's trainers and classes.

Reiman Gardens

1407 S University Blvd, Ames, IA 50011
(515) 294-2710
24.6

A 17- acre university-owned public garden located immediately south of Jack Trice Stadium on the Iowa State University campus in Ames, Iowa. Largest public garden in the state of Iowa with a conservatory and a butterfly house.

Boone Speedway

1481 223rd Pl, Boone, IA 50036
(515) 432-1795
34.55

Boone Speedway is a 1/3-mile high-banked dirt oval raceway located in Boone, Iowa. Races are held on Saturday nights sanctioned by the IMCA.
Frequently Asked Questions