Contact Us
My Place Hotel-Bozeman, MT
5889 East Valley Center Road
Bozeman, MT 59718
To view or modify an existing reservation within the cancellation time frame, please modify here.
Bozeman, MT
Make My Place Your Place®
My Place Hotel-Bozeman, MT is perfect for both short-term and long-term travelers! Whether you're traveling for business or pleasure, our Bozeman, MT extended-stay hotel offers an array of modern amenities to ensure your comfort.
All rooms feature pillow top mattresses, microfiber bedding, and a variety of soft and firm pillows. For added convenience, every room provides a My Kitchen, which includes a full-sized refrigerator, a two burner cooktop, coffee maker and a microwave. Also available for our guests are onsite laundry facilities, making it easy to make My Place Hotel in Bozeman, MT your home away from home! Remember to grab a snack from the My Store, stocked with a variety of food and beverage options and other items to enhance your stay.
Ask about our Breakfast in Bed options!
Book online, or by calling (406) 586-8228.
Rooms & Amenities
1 Queen Bed With Recliner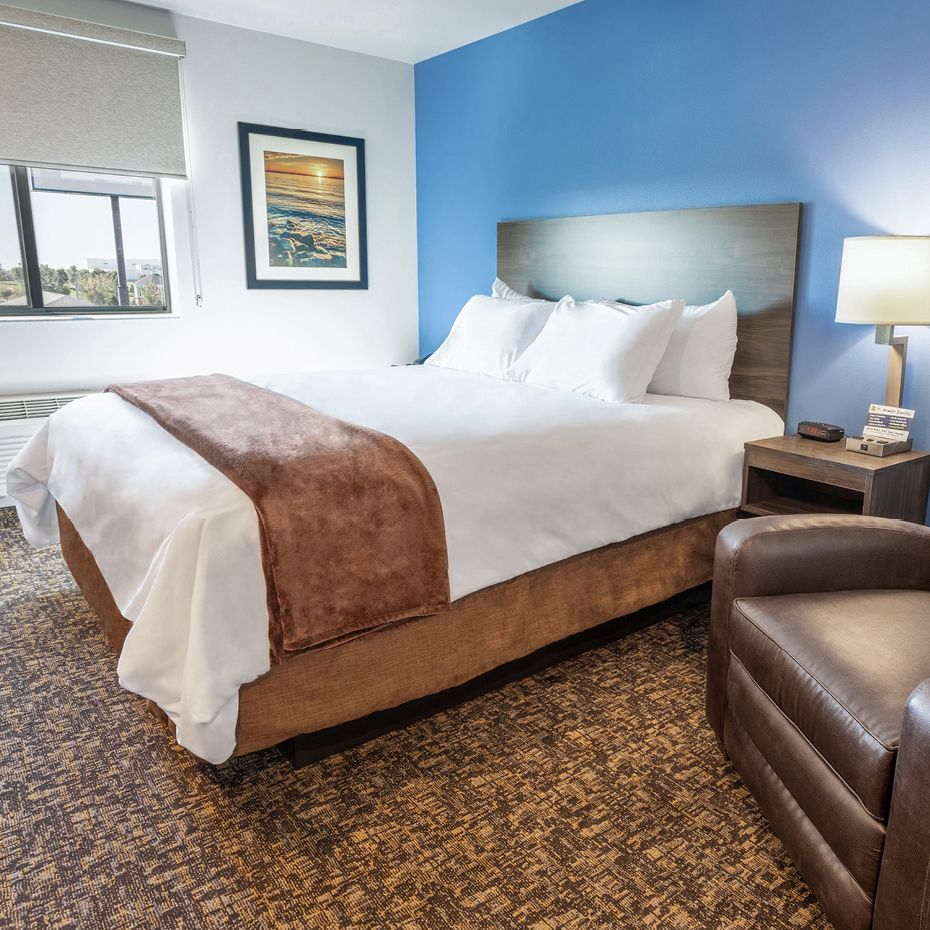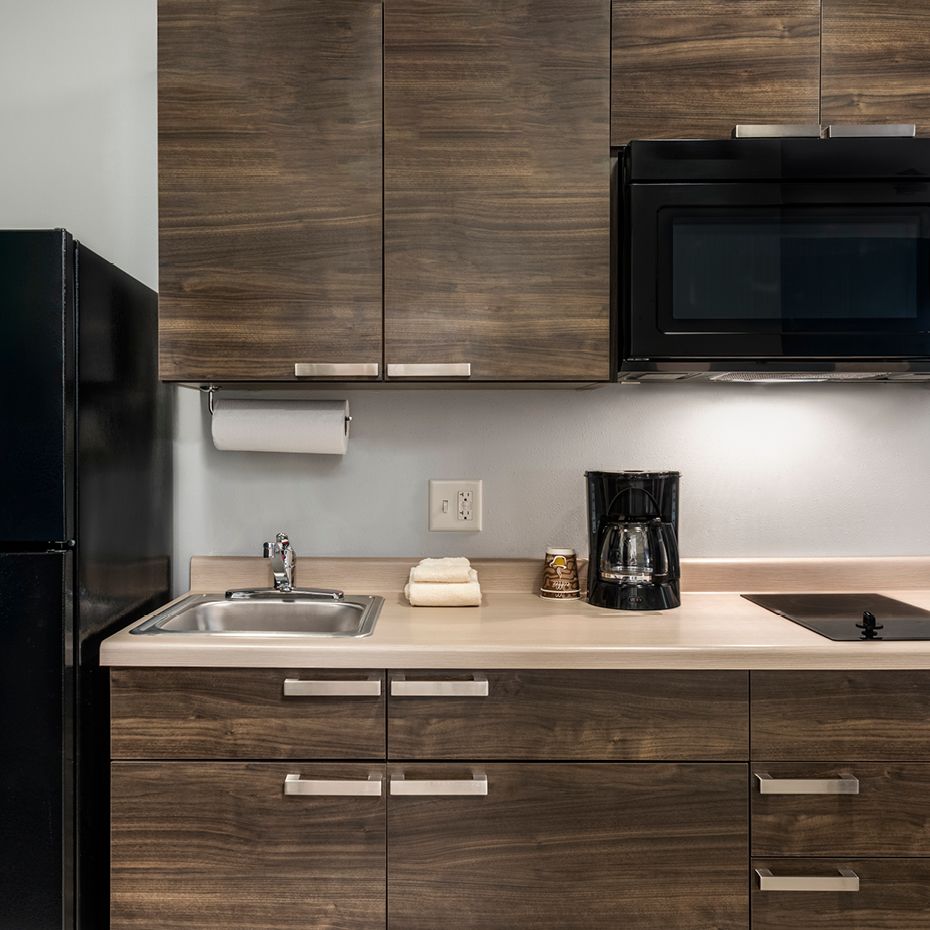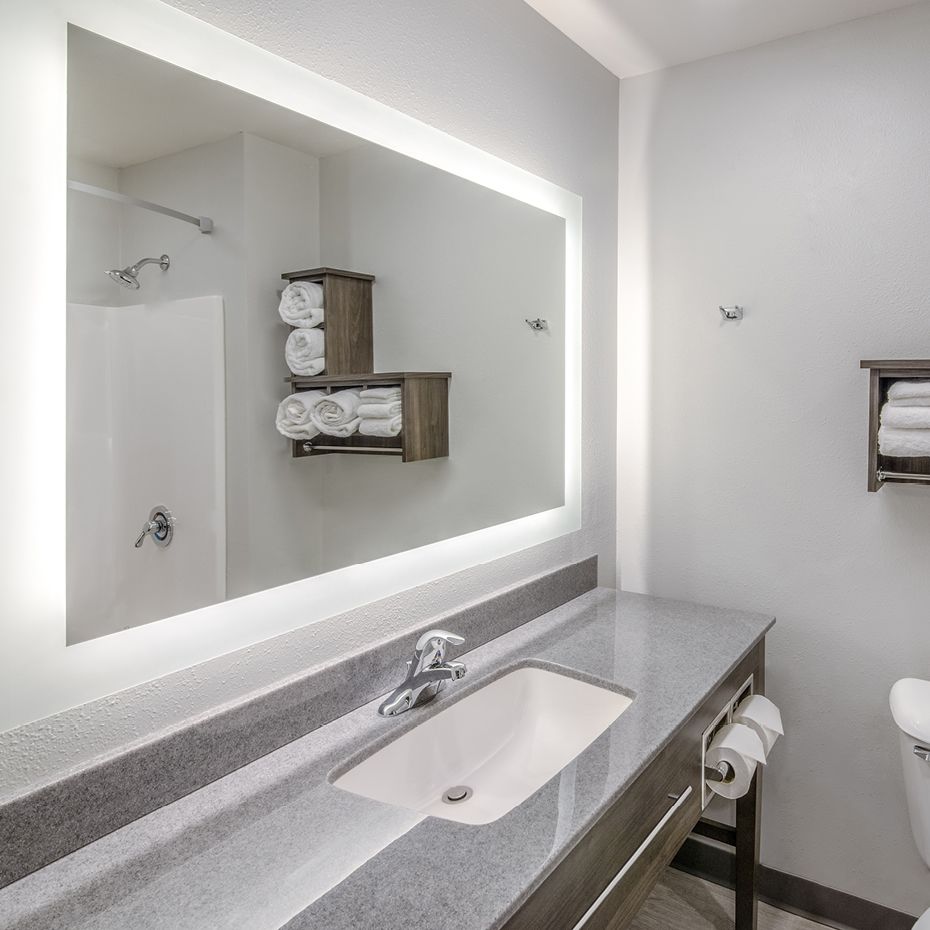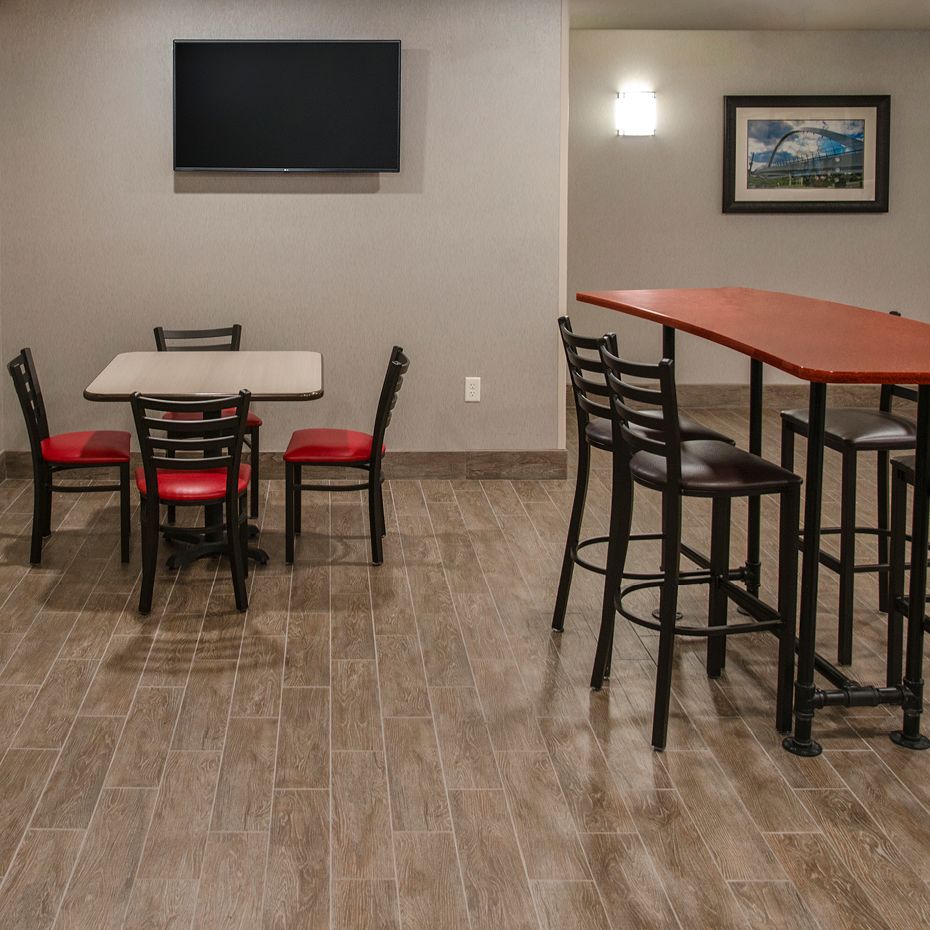 Place Name
Address
Phone
Distance
Show on Map

Bridge Bowl

Bridger Canyon Road, Bozeman, MT
(800) 223-9609
18.68

Bridger Bowl is a ski area in the western United States, near Bozeman, Montana.

American Computer Museum

2023 Stadium Drive, Unit 1-A, Bozeman, MT
(406) 582-1288
5.93

The American Computer & Robotics Museum, formerly known as the American Computer Museum, is a museum of the history of computing, communications, artificial intelligence and robotics that is located in Bozeman, Montana, USA.

Montana Grizzly Encounter

80 Bozeman Hill Road, Bozeman, MT
(406) 586-8893
19.85

Welcome to Montana Grizzly Encounter; a Grizzly Bear Rescue & Education Sanctuary in Bozeman, Montana. Founded in 2004, MGE provides a spacious and natural home for rescued grizzlies.

Palisade Falls

Hyalite Canyon, Bozeman, MT
15.44

Palisade Falls is a 1.1 mile heavily trafficked out and back trail located near Bozeman, Montana that features a waterfall and is good for all skill levels.

Gallatin Canyon

1380 Wolverine Ln, Bozeman, MT
8.2

Park

Pioneer Museum

317 W. Main St., Bozeman, MT
(406) 522-8122
4.84

Museum of regional history with Native American exhibits, battlefield artifacts & a photo archive.

Emerson Cultural Center

111 S. Grand Ave, Bozeman, MT
(406) 587-9797
5.02

Set in a historic building, this center offers artistic & cultural exhibits & classes for all ages.

Downtown Bozeman

Bozeman, MT
(406) 586-4008
5.02

Downtown Bozeman

Bohart Ranch

16621 Bridger Canyon Rd, Bozeman, MT
(406) 586-9070
19.25

Ski Resort

Ellen Theater

17 West Main Street, Bozeman, MT
(406) 585-5885
5.09

Designed by architect Fred Willson, the vintage restored venue hosts an array of shows & performers.
Place Name
Address
Phone
Distance
Show on Map

Montana Ale Works

611 E Main St, Bozeman, MT
(406) 587-7700
5.49

Over 40 craft beers on tap & creative pub fare in a former freight house with happy-hour specials.

Nova Cafe

312 E Main St, Bozeman, MT
(406) 587-3973
5.35

Lively diner with all-day breakfasts, including eggs Benedict variations, plus salads & sandwiches.

Garage the Soup Shack & Mesquite Grill

451 East Main Street, Bozeman, MT
(406) 585-8558
5.36

Eatery serving a rotating lineup of soups, sandwiches & beer in a low-key, retro space.

Starky's Authentic Americana

24 N. Tracy Ave, Bozeman, MT
(406) 556-1111
5.09

Contemporary eatery with a patio, serving ample portions of classic American grub, plus beer & wine.

Saffron Table

1511 West Babcock Ave, Suite a, Bozeman, MT
(406) 586-0800
4.32

Contemporary South Asian restaurant serving refined dishes made with locally sourced ingredients.

Dave's Sushi-Off Main

115 N Bozeman Ave, Bozeman, MT
(406) 556-1351
5.14

Nigiri, creative rolls, sashimi & noodle dishes served in a low-key spot with sake, beer & wine.

South 9th Bistro

721 South 9th Avenue, Bozeman, MT
(406) 404-1244
5.21

Warm, casual nook in a renovated Victorian house offering a select, seasonal menu, plus wine & beer.

Main Street Overeasy

9 East Main St, Bozeman, MT
(406) 587-3205
5.11

Bustling eatery that dishes up classic & Mexican breakfasts, plus sandwiches & salads at lunch.

Ted's Montana Grill

105 W Main St, Suite B, Bozeman, MT
(406) 587-6000
5

Ted's Montana Grill is an American restaurant chain specializing in bison.

Western Cafe

443 East Main Street, Bozeman, MT
(406) 587-0436
5.44

Longtime diner serving breakfast & lunch favorites amid knotty pine paneling & local memorabilia.
Frequently Asked Questions