Contact Us
My Place Hotel-Atlanta West/Lithia Springs, GA
907 Bob Arnold Boulevard
Lithia Springs, GA 30122
To view or modify an existing reservation within the cancellation time frame, please modify here.
Atlanta West I-20/Lithia Springs, GA
Make My Place Your Place ®
My Place Hotel-Atlanta West I-20/Lithia Springs, GA is perfect for both short-term and long-term travelers! Whether you're traveling for business or pleasure, our hotel offers an array of modern amenities to ensure your comfort. My Place Hotel-Atlanta West/Lithia Springs extended-stay hotel has easy access to several restaurants and minutes away from Six Flags over Georgia.
All rooms feature pillow top mattresses, microfiber bedding, and a variety of soft and firm pillows. For added convenience, every room provides a My Kitchen, which includes a full-sized refrigerator, a two burner cooktop, coffee maker and a microwave. Also available for our guests are onsite laundry facilities, making it easy to make My Place Hotel in Atlanta/West Lithia Springs, GA your home away from home! Remember to grab a snack from the My Store, stocked with a variety of food and beverage options and other items to enhance your stay.
Ask about our Breakfast in Bed options!
Book online, or by calling (770) 672-7373.
Rooms & Amenities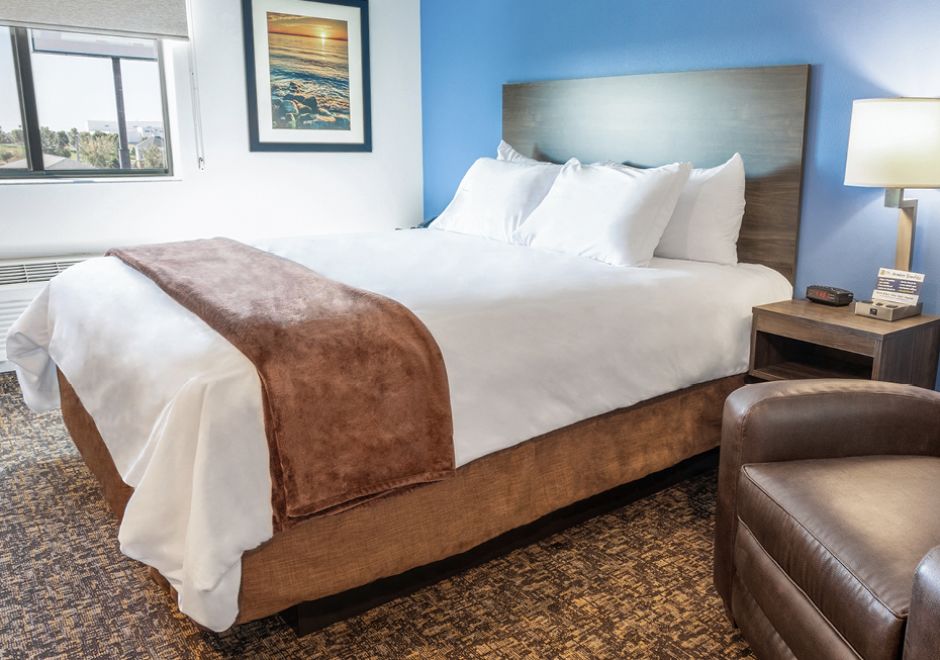 1 Queen Bed With Recliner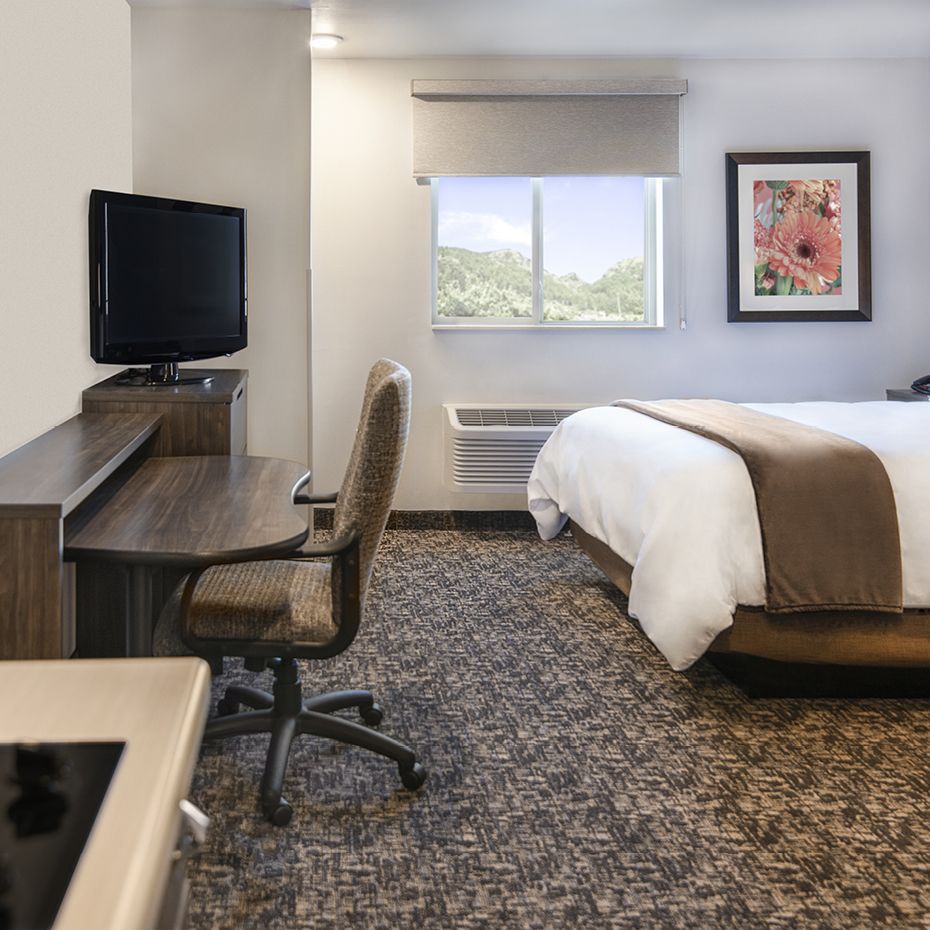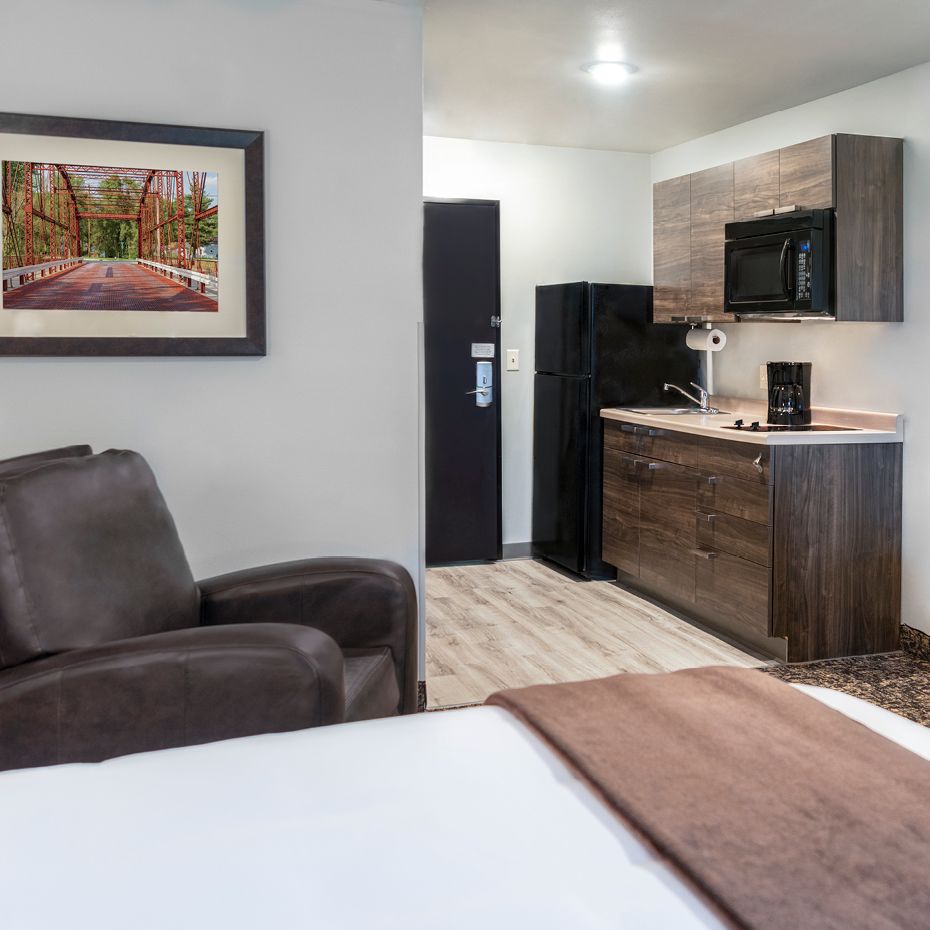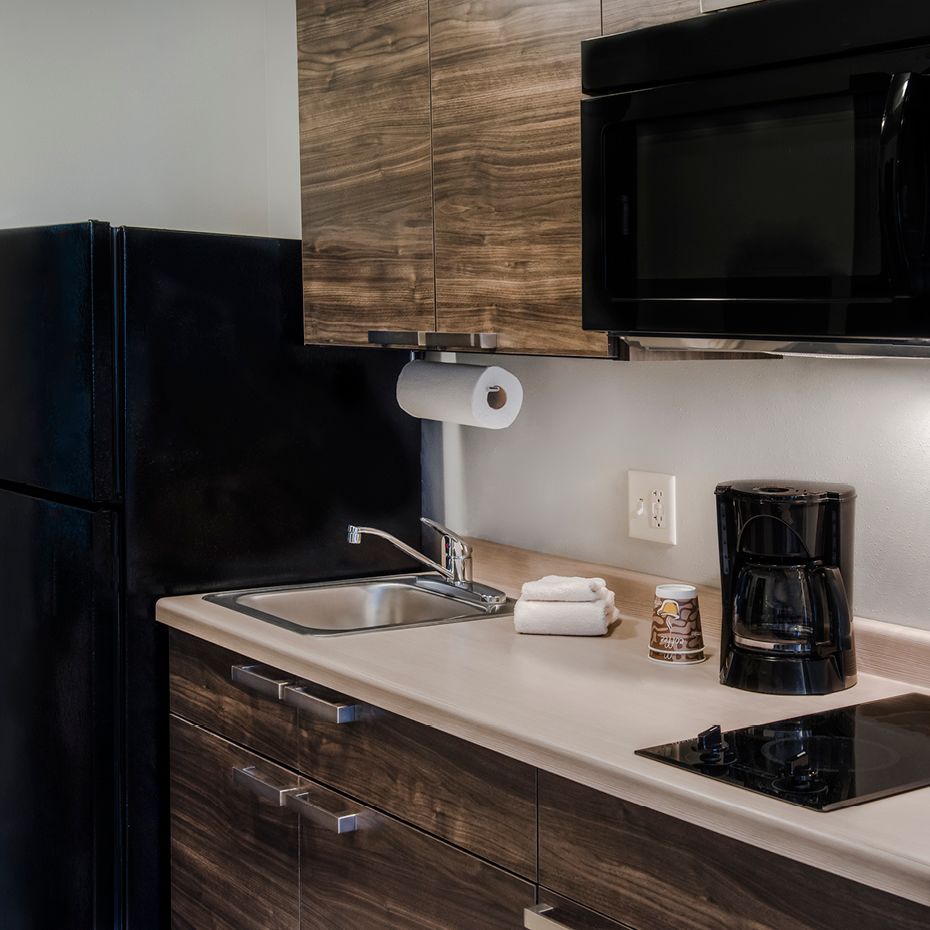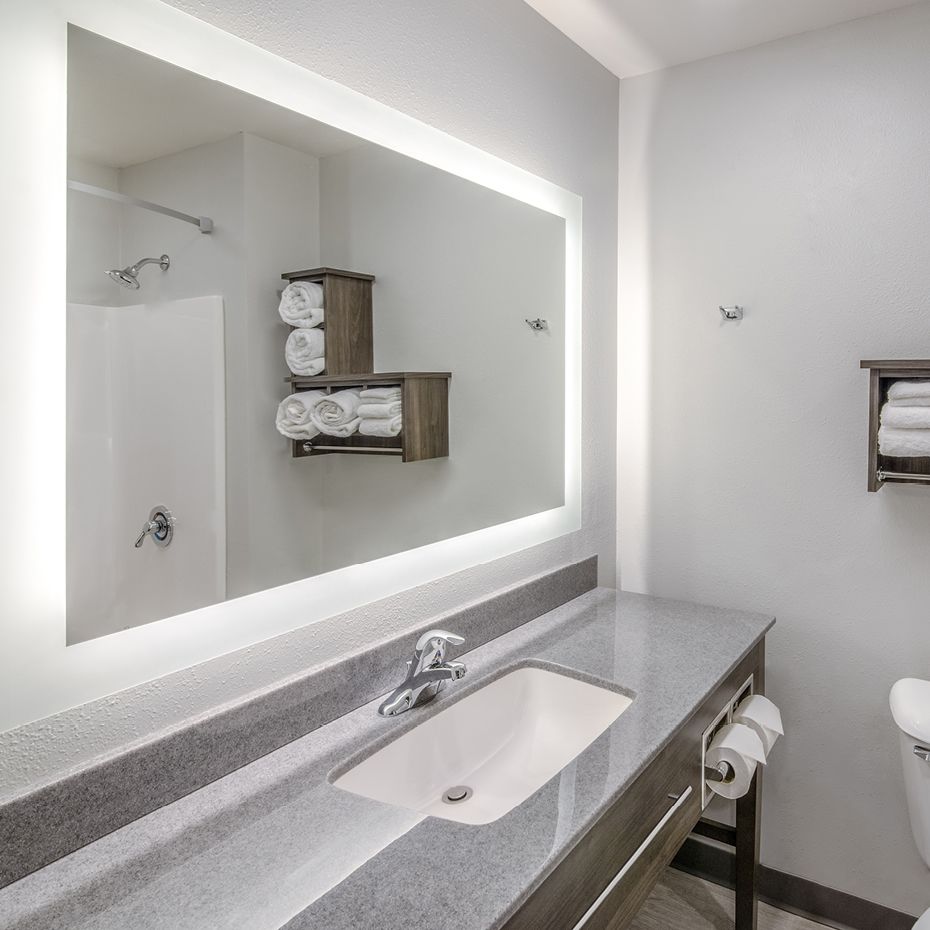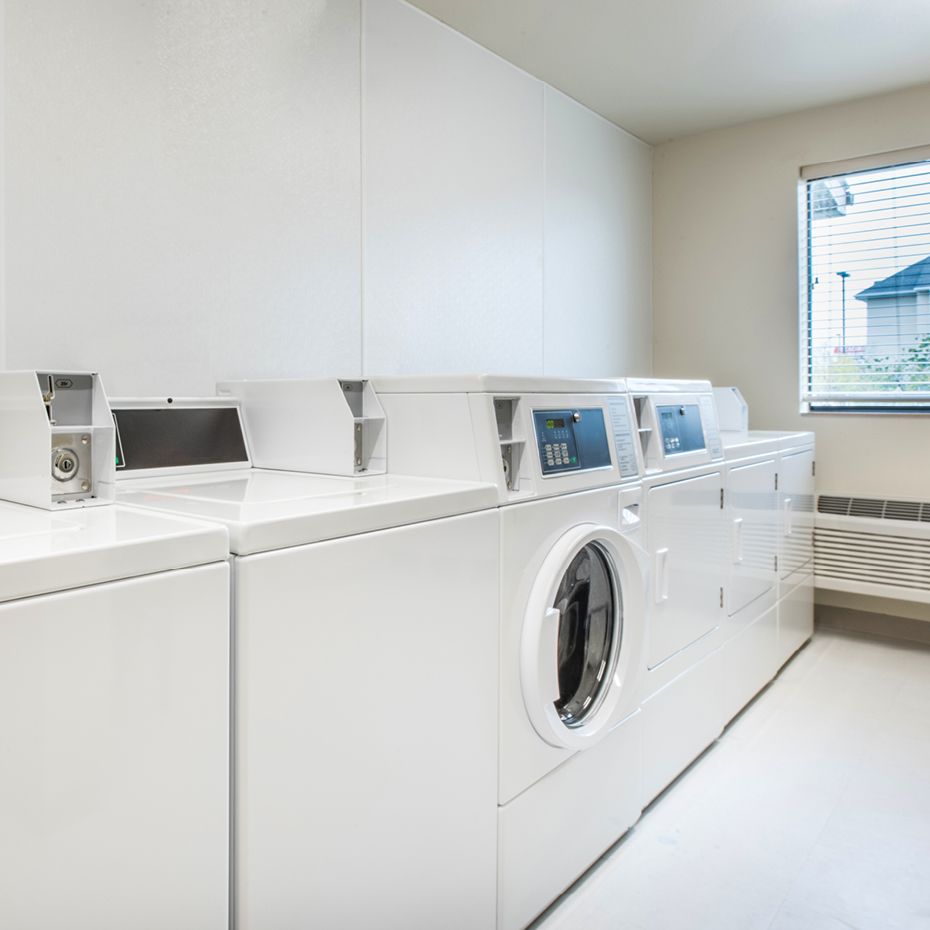 Place Name
Address
Phone
Distance
Show on Map

Six FLags over Georgia

275 Riverside Pkwy SW, Austell, GA 30168
(770) 739-3400
7.29

Six Flags Over Georgia is a 290-acre theme park located west of Atlanta in Cobb County, Georgia, United States.

World of Coca-Cola

121 Baker St NW, Atlanta, GA 30313
(404) 676-5151
17.3

Make World of Coca-Cola a part of your family reunion, convention visit or school field trip.

Turner Field

755 Hank Aaron Dr Se, Atlanta, GA 30315
(404) 522-7630
17.79

Turner Field was a baseball park located in Atlanta, Georgia.

Downtown Atlanta

Edgewood Ave, Atlanta, GA
18.51

Downtown Attractions

Hartsfield-Jackson Atlanta International Airport

6000 N Terminal Pkwy, Atlanta, GA 30320
(800) 897-1910
20.33

Airport

White Water Park

250 Cobb Pkwy N, Marietta, GA 30062
(770) 424-9283
15.44

Water Park

The Georgia Dome

1 Georgia Dome Dr NW, Atlanta, GA 30313
(404) 223-4636
16.66

The Georgia Dome was a domed stadium in the southeastern United States

Atlanta Motor Speedway

1500 Tara Pl, Hampton, GA 30228
(770) 946-4211
40.81

Atlanta Motor Speedway is a 1.5-mile oval racetrack in Hampton, Georgia, United States, 20 miles south of Atlanta.

Arbor Place Mall

6700 Douglas Blvd Ste 2000, Douglasville, GA 30135
(770) 577-2636
8.11

Shopping Center
Place Name
Address
Phone
Distance
Show on Map

Beaver Creek Biscuit Company

1451 Six Flags Rd, Lithia Springs, GA 30122
(770) 739-0200
4.8

Ample plates of ribs & other BBQ standards plus biscuits draw crowds to this down-home spot.

The Olive Tree Restaurant

849 Thornton Rd, Lithia Springs, GA 30122
(770) 948-1288
3.39

Unpretentious venue providing a mix of Greek & Italian dishes, from lasagna to gyros.

Fred's Bar BQ House

541 Thornton Rd, Lithia Springs, GA 30122
(770) 941-1155
2.19

Long-running, unpretentious eatery offering BBQ plates, sandwiches & more, plus a drive-thru option

Chick-Fil-A

835 Thornton Rd, Lithia Springs, GA 30122
(770) 732-8034
3.38

Fast-food chain serving chicken sandwiches, strips & nuggets along with salads & sides

Cracker Barrel

970 W Pointe Ct, Lithia Springs, GA 30122
(678) 398-8568
4.07

Homey chain restaurant serving American comfort food, with an on-site general store.

La Fiesta Mexican Restaurant

1102 Thornton Rd, Ste E, Lithia Springs, GA 30122
(770) 732-9911
4.18

Lively Mexican outpost with outdoor seating showcasing a menu of familiar fare & margaritas.

Annie Mae's

904 Thornton Rd, Lithia Springs, GA 30122
(770) 739-5155
3.58

Dining

Subway

2765 Lee Rd, Lithia Springs, GA 30122
(678) 838-0980
4.74

Dining
Frequently Asked Questions